What Is Document Control
The practice and profession of enforcing document management standards within a given workplace
At the core of quality management, you will never miss to find document control. Most managers would prefer everything to be documented for various reasons. Any activity that is initiated has to be documented. This is the only way the organization will keep track of anything and everything taking place within the company. With the right documentation and record-keeping, a company proves that it follows reliable document management practices. This also indicates that a given company abides by ISO set regulations. Having a reliable document control system ensures that your company meets the set regulator standards for a given industry. This post takes you through document control and why you need it in your company.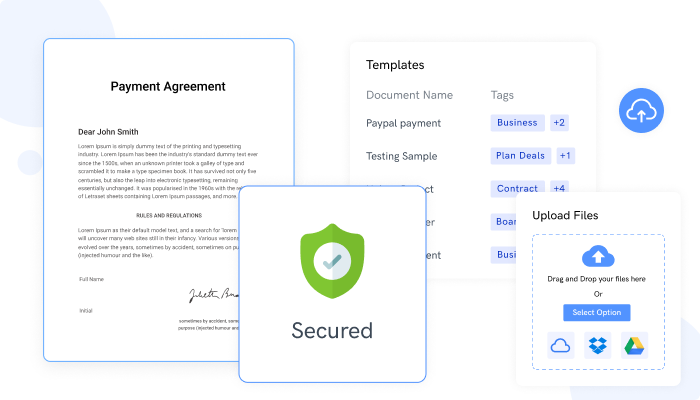 Our Guide To Document Control
In its simplest definition, document control refers to the many practices done to ensure documents are created, revised, circulated, and disposed of systematically in a way that can be verified.
Definition
To define further, a document control system is a system that supports files management to comply with quality and regulations management systems like ISO, FDA, EudraLex, among others. Moreover, using document control software saves a company from the need to handle a huge pile of paperwork because it supports paperless automation of such contract management. Regarding the regulations we've pointed out, a good example of a standard that organizations are required to uphold is the ISO 9001:2015. Companies are often required to have a document control system that helps in:
Identification
Protection
Storage
Retrieval
Retention
Approval
Legibility
Disposition
These document management procedures ensure a company stays organized, especially as it grows.
Why You Need Document Control
There are many reasons why you need a simplify document management. However, to ensure you don't get confused, let's look at the most important reasons that should convince you.
1. Reduced storage space
As your business grows, you will need extra spaces to store paper documents. This means that you will invest in cabinets, storage bins, boxes, and other forms of storage spaces. Choosing the right document control that suits your business saves your company from creating these spaces.
2. Improved security
Complying to set regulations is crucial as it ensures you avoid fines and regulatory issues linked to non-conformance. The advantage of a document control system here is that it guarantees you don't fall into the non-compliance trap.
3. Easier document retrieval
Regardless of the size of your company, searching and retrieving documents is a difficult job. Apart from consuming a lot of time, the process is costly since we all know that time is money. The unnecessary costs you incur in finding documents can put a strain on your set budget. It also has a negative impact on your company's productivity.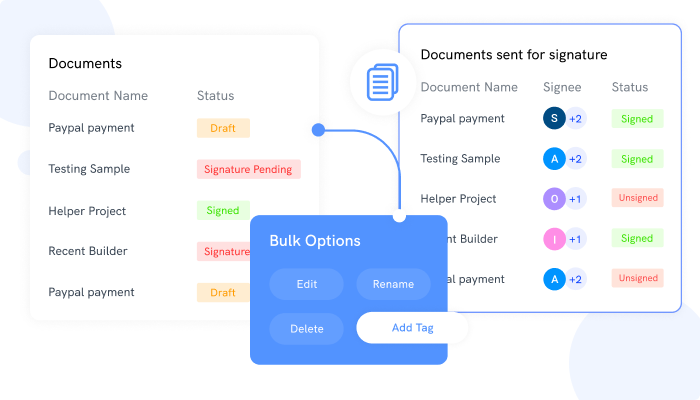 4.Increased productivity
The faster you access your company's documents, the easier you get things done. Your customers will be happy with your services because you always save time. If you settle for electronic document signing software, you can gain since your team will be more flexible and competitive. Your clients at the end of the sales funnel will also benefit.
Apps To Help
We understand how challenging it is for you to find the best software to help you with document control. Perhaps this is one of the reasons you stumbled on this page. To save you from the hassle of comparing different software, we've narrowed down the search for you. Sign.cc is the right pick that will meet your document control needs.
Sign.cc
Sign.cc is electronic signature software. It's a product of 500Apps. You can use this tool to simplify documentation workflows around your company. What's more, this software can help you sign, upload, and send documents over the internet. You can handle just about any documentation aspect using this tool. The reminders and notifications features allow you to notify your recipients about unfulfilled eSignature requests. Besides, contract management has never been this easier now that you don't have to carry around papers, not forgetting that electronic documentation also helps prevent errors. Sign.cc already has over 30,000 active users. This means that the software has already been proven and tested to function as desired. As for the price, with just $14.99, you can take advantage of the exciting features this tool offers.