What Is Multiparty Signing?
What do you do when you want several members of your organization to sign the same document without reprinting the document more than once?
What do you do when you want several members of your organization to sign the same document without reprinting the document more than once? Similarly, you may want a document to be signed by distantly located individuals. In such cases, eSigns can be a great option.
If you have never used eSignatures, you may want to know more about multi-party signing and how it can benefit your company.
Guide to Multiparty Signing
Just as the name suggests, multi-party signing refers to the process of assigning and forwarding multiple signature requests to more than one user across the company. The right tool for the job should help you add and authenticate contacts to make eSigns with ease.
Best Multiparty Signing Software
Finding the best eSignature online software can be a daunting task. The issue is that you may have to choose from different vendors. In addition, most businesses will look for distinguishing features before settling for any software. For instance, depending on the size of your company, you may want to consider whether the tool is affordable. In this regard, a small company will want to choose software that meets its budget expectations.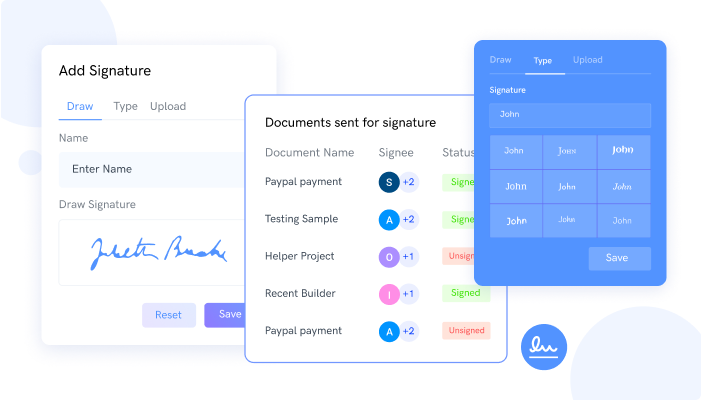 Features to Look Out For
What's more, you should also consider the tool's features. Confirm whether the software you want to select allows you to automate and create e-signs. While some tools might be perceived as a good choice, they may lack the option of automating the process. Therefore, you may have to perform specific tasks manually.
The right software for your business should also make it easy to add contacts. You should conveniently manage and request signatures from your contact list. If you have a long list to check from, the software should provide you with a search feature. This hastens the process of finding a contact you want to request an eSignature from. Keep in mind that the software installed in your system should also sync with other devices to provide you with updated contact details.
That's not all; a great tool should have the option of sending reminders to your contact list. Once you request signatures from your contacts, they should be sent reminders that they need to take action and respond accordingly. Reminders should be automated and sent depending on the urgency of the signature requests.
What about authentication? The best tool to choose is one that allows you to personalize your business signatures without risking their legitimacy. Ideally, this is what your business needs, especially if you are looking to personalize your electronic signature software in marketing and sales to your prospects and clients.
Another attribute of a reliable eSignature tool is that it should allow you to check whether certain individuals in your contact list have signed the e-document. This is offered through the real-time preview feature. The feature allows you to confirm the signature requests. Knowing whether your respective contacts have signed the document can help carry out the required follow-ups or send further reminders if possible. Your agents can also make calls if the contacts are not available on digital platforms.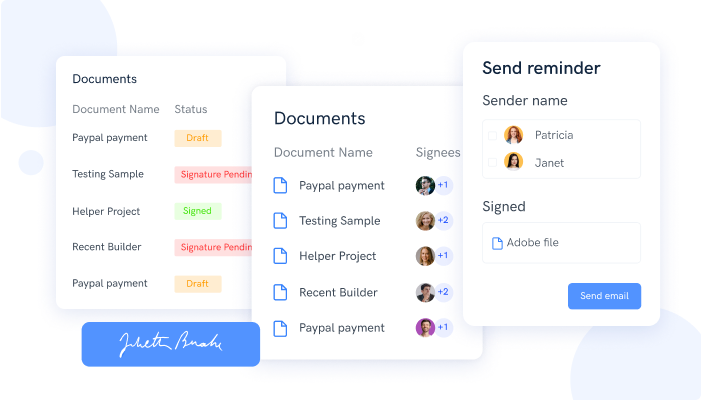 Introducing Sign.cc
With all these features described, you may wonder which is the best tool online that comes with the features outlined. Sign.cc is a great electronic signature software that allows for multi-party signing. Sign.cc will help your business eliminate the need to mail, fax, and print documents. These tasks can be automated with the help of reliable software. Sign.cc is an online solution that is designed to meet your business needs.
Electronic signature software in hybrid workforce since you can manage all your eSignature requests in one place. Reminders and notifications are also crucial features that will ensure your contacts never miss to sign the signature requests you send out. In terms of contract management, Sign.cc helps you reduce or eliminate human errors you may have to handle. This software's ease of customization is another valid reason to choose this software.
Conclusion
You now understand what multi-party signing means, and you also have the right information you need about the best software that can help you with electronic signature. You can do much more if you settle for Sign.cc. Choose software with great reviews from the experts.