Introduction
Nowadays, companies must hit their sales volume on a continual basis to hit sales and revenue. The depiction of sales culture is not always expected to be a hit picture. Most people start their careers with a skewed version of their sales strategy. This might be due to the lack of background knowledge or business acumen.
For example, if you trained your reps to "always be on closing" instead of "do whatever that customer has asked and provide the right solution by closing the conversation with a sale." The way you deal with your customers says whether your sales curve increases or decreases. Or, reps can use an electronic signature maker to approve the documents that are submitted by the clients without notifying them additionally.
Let Us Understand How to Improve the Digital Sales Volume.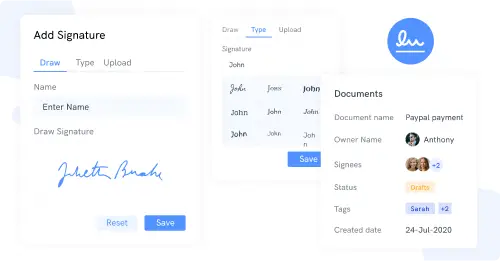 What Exactly Does a Sales Volume Mean?
Sales volume indicates the sold unit count by a company, during a particular accounting period, for example, in a year.
Why is Sales Volume Important?
Unlike total sales, the sales volume metrics focus on the product count rather than the monetary profit. Sometimes, it seems to be as the sales volume is not much important to that of total sales, which is a myth. Also, the sales volume is an essential indicator of your business health. It enables you to track the overall performance of marketing campaigns and strategies, evaluate the efforts of sales reps, and chooses the best practices for offline stores.
Evaluating the total sales, marketers obsolete to increase the company revenue while monitoring the sales volume, looking for the best strategies in order to increase the sales count. For example, if you are holding a big count of stores under one region, and the sales are indirectly proportional to the stock, you should pay special attention when you are going to tie your business with the other outlet because the sale criteria underlie this factor.
On the other hand, you should also generate a report on individual sales reps to analyze it or you can approve it using an create electronic signature. This helps to get the effectiveness of your sales reps and to take a further step on the unintentional initiatives by them, how to proceed in promoting your products, investments, and more.
How Should You Calculate Your Sales Volume?
In general, as we compare the sales volume to the entire sales, let us know how to calculate it.
Suppose that, if you are selling 600 chocolates in a month, your sales count would be 7,200 (i.e., 600*12).
If you want to calculate the total sales, you should multiply your sales volume by the cost of the chocolate. Taking the chocolate price as $12, it is $86,400 (7,200 * 12).
Therefore, your annual chocolate sales would be $86,400.
How to Increase Your Digital Sales Volume?
As you can see that each and every business unit, irrespective of the size, follow their own tactics in order to increase their sales and get the desired benefits. Let us know a few of them and how they boost your offline and online or digital sales.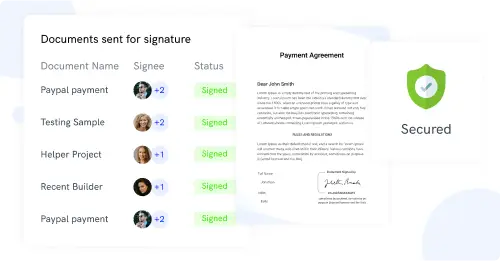 1. Create a Value-Based Strategy
The most trusted and popular modern marketing technique is creating value for customers. Years ago, brands asked customers for money without providing anything in return other than their product.
Things have changed now! In this competitive and vicious market, consumers are the ones who control and make decisions. They are demanding more for what they have paid. So, you should understand what makes sense to "create value."
It is simple. Spread your brand by creating more awareness of customers and providing useful information such as Blogs, FAQs, videos, validating the pending documents with an electronic signature and so on. This helps in clearing the challenges, especially if you are aligned with the B2B market.
2. Implementing Automation Strategies
An automation strategy enables you to automate a series of actions, which are related to a specific process, sharing a specific goal, such as turning a potential lead into a customer. In addition, these strategies will save much time and effort.
For example, if a business lead has visited your page and added one of your products, by providing more information in terms of benefits, user manual, FAQs, shooting mails to the visitors to turn them into buyers, where you are not performing the same activities.
And, by doing this, the respective business has increased their business value and the customers are more likely to buy from their website instead of yours; it is only because of the strategy they have implemented.
3.Scheduling Online Advertisements
Though the above two strategies or techniques seem utopian dreams, because of the work, technology, and the elevated costs they implemented, don't take a chance to stay calm or step back because there is another option, which can be implemented inexpensively, simply and best-of-all.
It is the concept of online advertising. It is the best way to attract prospects because it enables them to increase their brand awareness and visibility across various platforms over the internet.
A few of such plans include posting an advertisement on Facebook, Instagram, LinkedIn, running a campaign on your website about your offering, posting Google Ads by getting more impressions, and many more.
The best advantage of this strategy is that you will pay only for the results.
Online advertising platforms also include some measuring tools that, in case, help you find out how exactly the visitors are showing their interest and the number of leads generated. In that way, you can calculate the effectiveness and increase the ROI from multiple ads.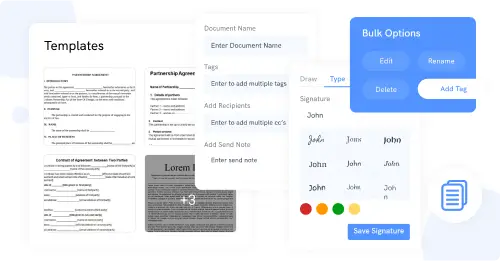 Conclusion
To boost up the productivity of the business, you can plan for diversified marketing strategies in order to lift the improvement. Since Digital Marketing is becoming an essential element in today's world, the only way to stay ahead with both potential customers and competitors is by performing online activities in terms of marketing.
It is also important to remember the importance of sales reps' tenure period and their contributions towards digital sales following tactics like a digital signature for approvals, coming up with multiple marketing strategies and more. Because every sales rep who is working with for team collaboration has a different skill set, you should keep an eye on their respective roles, designations, career progressions and other related aspects. Whenever there is a need, you can alter or shift their positions accordingly to make more sense of their contributions.