5 Tips to Simplify Document Management
Traditionally, businesses store documents in cabinets and lockers. With growth, managing these individual files can be an arduous task.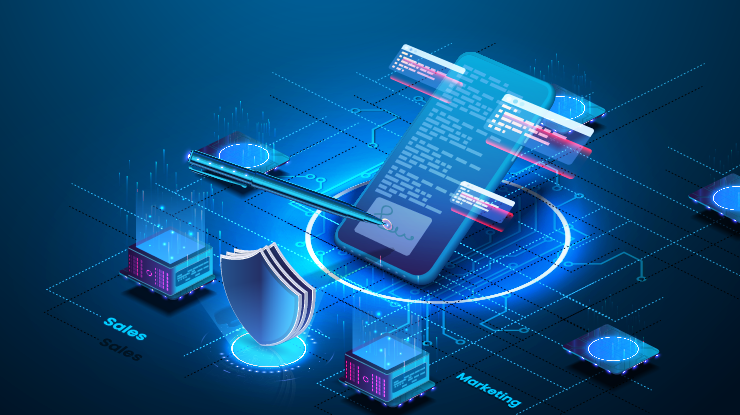 Traditionally, businesses store documents in cabinets and lockers. With growth, managing these individual files can be an arduous task. Storing up documents over time takes a lot of space. The retrieval takes a lot of time, and documents can get missing. Over time, the cabinet gets messy and dusty, making for an untidy working environment. Also, storing documents on paper eats up a lot of trees and ultimately contributes to the planet's environmental challenges.
Document management offers a cleaner and faster way of tracking, storing, and retrieving documents. It provides a paperless and eco-friendly professional working environment. It automates the entire process of document creation, versioning, and expiration. In addition to its primary advantages, contract management enables you to share documents across departments seamlessly. Hence, eliminating all chaos that comes with data loss across departments.
The cloud-based solution offers the perfect process of document control. It provides a scalable solution to store your document and easy management capabilities. With the growth of technology, document management keeps including new management solutions to make things easier for businesses.
5 Ways Document Management can Help Your Business
Here are five ways:
1. Central Document Repository
With easy access to documents, employees will perform their duty more efficiently when needed. In addition, a document management system allows you to have all your files in place. The traditional use of cabinets and storerooms makes it impossible to store all documents in a single location. Instead, each department would rather keep its records close by for easy access.
However, document signing app makes it easy for you to arrange all your documents in all possible categories like name, size, type, permission, and author. Also, a file can easily be accessed by members of different teams or departments. With all your documents in a central location, the risk of loss of documents is removed. Also, you do not need to wonder where a particular file is.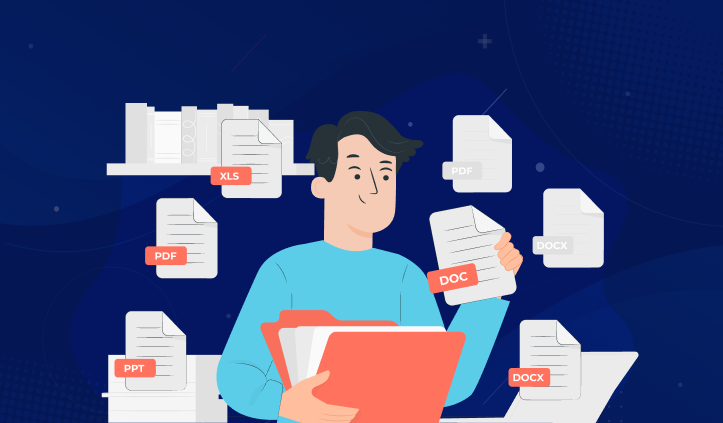 2. Easy Document Access and Sharing Features
Sooner or later, an organization will have vast piles of files to access. Not only that, necessity will undoubtedly require the sharing of particular files within and outside the organization. Therefore, there is a need to locate specific files at a particular time quickly.
Document management allows you to access any document with a few clicks. You can narrow it down to specific files with advanced search features within seconds. Furthermore, you can share each document with individuals within and outside the organization.
3. Employee Tagging
With document management software, you will also eradicate manual document sharing and delivery mix-up. Easy tagging allows you to call the attention of the target employee to specific documents at a moment's notice.
This makes it easy to assign parts of documents—or tasks—to specific employees. Also, it lets them know where their input is required.
Furthermore, you can add a description or summary to each document to educate each employee about the said file. You can create file folders for related documents like traditional file storage.
4. Document Monitoring
Another way best document management system simplifies your business process is by monitoring documents. However, in contrast to traditional file storage systems, it isn't easy to know when a document is created and its movement trail.
Document management lets you know everything from when a file is created and its history to its intended departments. You will also monitor each progressing stage, like each document's editing, versioning, and archiving.
This helps you make sure due steps are followed and that each document ends up in the right hands. You can even create checks to monitor when each document passes through each process in its transition from creation to finalization.
5. Document Preview
Your employees do not need to download any file in your repository before reading it with the preview feature. Document preview opens a simple tab of each document irrespective of the file format so that a team member can go through it. Therefore, a file only needs to be downloaded if it requires an amendment.
Adopting a document management system can help your business run more efficiently ad effectively. Sign Up 14 Day Trial
Sign.cc
Sign.cc is tested and trusted electronic signature software software to automate your file management process despite the plethora of document management software on the market. The software denies access to specific documents from authorized users among other features. You can create an employee tier system and add tags to each documents depending on who has the authority to view and download.
No matter the size of your organization, Sign.cc is cloud-based and scalable. Choose what is right for your business and use the convenient features discussed above. Get started now at Sign.cc document management software.
Discover Why Sign.cc Stands Out
#1
Get digital signatures on documents like sales contracts, employee HR letters, and more
#2
Create components like signature, date, initials on document via drag and drop builder
#3
Enable multi-party signing and share documents to multiple users
#4
Choose from 15+ scenario based pre-designed templates
#5
Upload documents from your local system or cloud providers like Dropbox, Google Drive and 500Box
#6
Track individual signee status for each document
#7
Send documents for signature from your favorite CRM software like CRM.io
#8
Set a hierarchical order for signing documents
#9
Unbelievable pricing - the lowest you will ever find
#10
Everything your business needs - 50 apps, 24/5 support and 99.95% uptime
Join the SaaS Revolution
All-in-One Suite of 50 apps

Unbelievable pricing - ₹999/user

24/5 Chat, Phone and Email Support