Guide for Creating and Customizing eSignatures
Digital innovation allows for capturing someone's intent online. Now, getting someone to agree to your terms and conditions is as easy as asking them to click a box. However, connecting a package doesn't legalize contractual terms. As a result, electronic signatures were developed.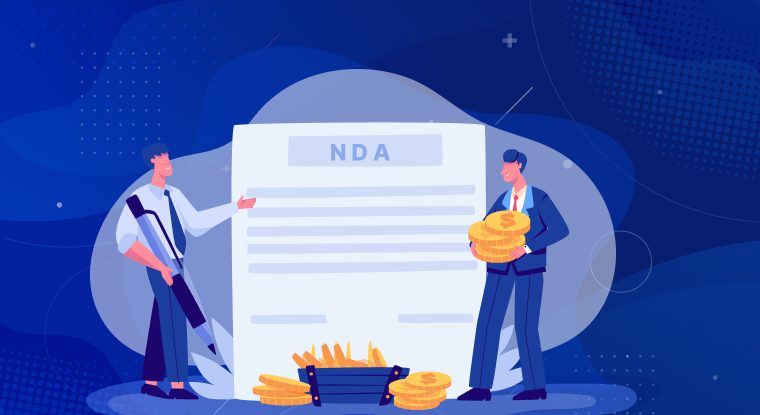 Today, most organizational and interpersonal contracts are signified by agreements. Digital innovation allows for capturing someone's intent online. Now, getting someone to agree to your terms and conditions is as easy as asking them to click a box. However, connecting a package doesn't legalize contractual terms. As a result, electronic signature maker was developed.
There are many reasons why you'll want to create and customize a virtual signature. Electronic signatures are made to offer businesses a unique way to capture user intent, especially when you need the person to abide by the purpose they have indicated in the document. The ability to capture a person's dream has offered business people a new way to model their transactions. However, creating a custom signature is relatively easy when taking only text. So, how do you create a custom unique eSignature for your business? We've got you covered.
This guide contains detailed information on eSignatures and how to create a digital copy of your signature. Sign Up FREE for 10 users
What is an eSignature?
An eSignature, also known as an electronic signature or eSign, is a unique digital print that electronically signs documents. With an eSignature online, you don't have to sign every document physically anymore. Instead, you can sign important correspondence and contracts right from your screen.
When you create and save your electronic signature, it becomes a digital form of your handwritten signature. It will even have all the tiny accents and nuances. These digital signatures make it easier to signify intent and send the document back instantly.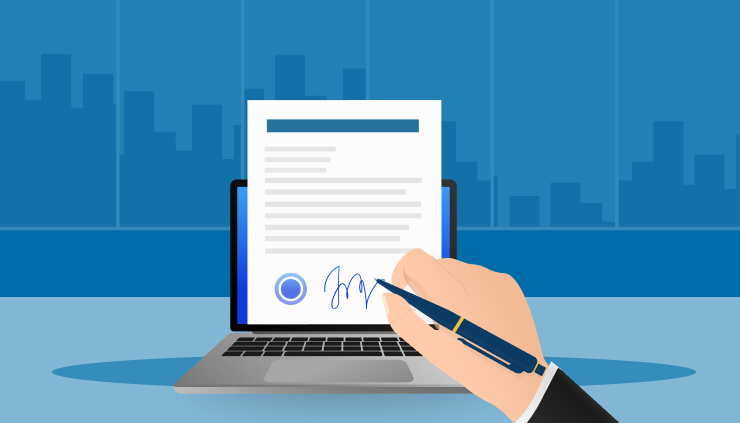 Advanced and easy-to-use tools will allow you to trace your signature directly over documents. Your name and initials can be typed in the allotted space. Keep in mind that challenges in eSign software digital signature online are legally binding, and make sure you read what you're signing more than once.
How to Create an Electronic Signature?
Making an electronic signature relies on the download and usage of special tools. These tools are also used to place the signature on the document digitally.
Some document signing app is free depending on the manufacturers and features, while others will cost one-time payments or subscriptions. With high-end tools, creating an eSign may be as simple as taking a picture of the handwritten signature and uploading it on your device. Many of these software now accept file uploads in JPG and PNG formats. Another variation of these tools allows you to input your name, and the app will give you cursive examples of what you can choose as your eSign.
What are Popular Tools You can use to create Electronic Signatures?
As mentioned earlier, creating an eSign is relatively simple if you can get the right tool. Due to technological innovations, we can use different software to create these unique signatures. They include;
HelloSign
This is a popular electronic signature tool. It's a free tool that will allow you to create electronic document signing easily, add signature lines, and send them to their recipients instantly.
Here are the Steps to Create eSignatures with HelloSign;
Create and upload the document you wish to sign Input the email address of the signer Click on prepare DOC for signing Select the type of signature you wish to create from the toolbar. Click on the area where you wish to add the signature and click continue Input the email title and message. Then, click on request signature to send it.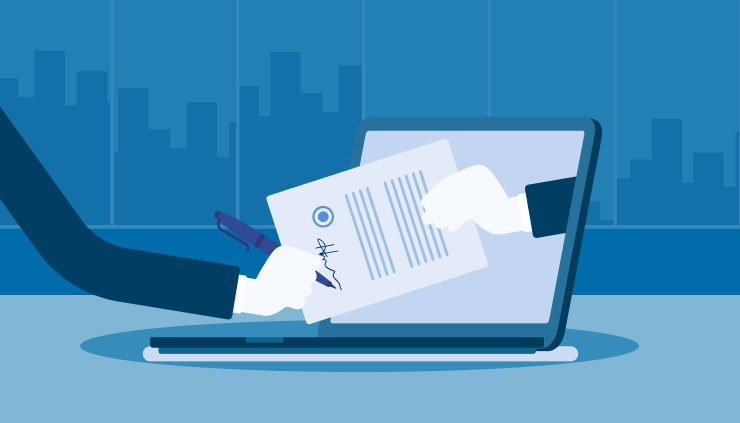 Microsoft Word
eSignatures are not meant only for PDF text documents. They are essential for .doc or .docx files too. Microsoft Word is one of the most popular text creators worldwide and can create an eSign for your text documents.
These are the Steps to Creating an eSign with MS Word;
Decide on where you want to place it on the document Click on insert at the top of the page and navigate to the signature line Fill in all the signer's essential details. Once you've completed this process, the signature line will appear. Anyone who wants to sign can click twice on the signature line.
DocuSign
Creating eSignatures with DocuSign is relatively easy. Unlike other tools that offer multiple services, DocuSign is designed explicitly for creating eSignatures. Users will pay $10/month after a 30-day trial.
To Create an eSign on DocuSign, do the Following;
Sign in Click New Select """"Send an Envelope"""" Upload the document you wish to apply your eSignature Fill in the recipient's details Create an email message On the left-hand side, you'll find a list. Select drag & drop. Then, follow the prompts or instructions Click send
Adobe Acrobat
Adobe Acrobat had strong eSigning capabilities. Using the Fill & Sign tool, you can easily eSignatures in and fill them on documents.
To create an eSignature on Adobe Acrobat, do the following;
Check the toolbar and click the Fill & Sign tool. Enter the recipient's email address and write a short description of the document you wish to use the tool. Click Next. Complete the form, edit the signature fields and send the document.
Conclusion
Now you know the meaning and importance of electronic signatures. You no longer have to wait for documents to be printed before signing them. With eSignatures, it's possible to optimize the organizational workflow and get contracts sealed faster. In addition, distance will no longer be a barrier to settling important agreements.
If you intend to create electronic signatures, there are many ways to go about it. All you have to do is select the electronic signature tools that you will use. We've listed some popular examples of these tools above, including how you can use them to create e-signs. These web solutions will work their magic for your business and offer more value than you're interested in.
Discover Why Sign.cc Stands Out
#1
Secure Document Signing
#2
Customizable eSignatures
#3
Multiple Signing Options
#4
Popular Contract Templates
#5
Store Documents in Cloud
#6
Cross Platform Support
#7
Close Deals Faster with CRM Integrations
#9
39 Apps for just $14.99
#10
24/5 Support and 99.5% Uptime Guarantee