7 Steps to Create Your Electronic Signature Online
Electronic signatures allow you to sign legally binding contracts online without having to use a pen or paper. Thus, it may be used to sign documents remotely and provide immediate results. As a result, it is a must-have for many small firms and large firms.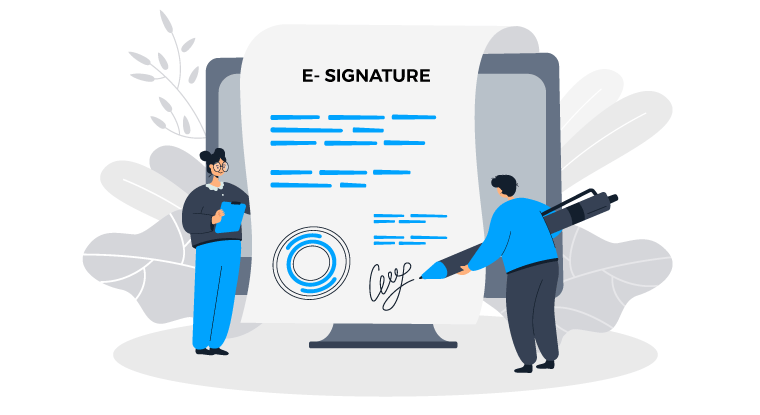 What is an Electronic Signature?
An electronic signature, like its handwritten equivalent in the offline world, is a legal notion that captures the signatory's desire to be bound by the conditions of the signed document. An electronic signature is a procedure that employs computers to authenticate the signatory and guarantee the document's integrity.
Types of Electronic Signature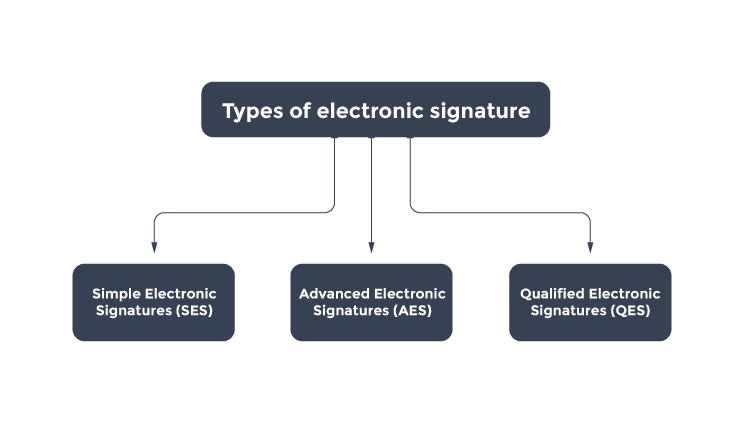 1. Simple Electronic Signatures (SES)
These are the most general and fundamental forms of eSignature online. eIDAS (electronic IDentification, Authentication, and trust Services) defines them as "data in electronic form that is utilized to sign a document by the signatory." They do not need any form of identification verification from the signer, and the individual receiving the document is responsible for placing faith in these signatures. Simple electronic signatures are legally binding only in some instances.
2. Advanced Electronic Signatures (AES)
These signatures are based on a public-key infrastructure (PKI), which involves the use of certificates and cryptographic keys, which are features unique to the document's signer. Hence, unlike simple electronic signatures, they need some sort of identification verification. They are frequently sent via a particular delivery provider that can give audit trails and other sorts of information regarding the data sent. A Certificate Authority (CA) normally certifies these signatures.
3. Qualified Electronic Signatures (QES)
A qualified electronic signature is an enhanced electronic signature that is also generated by qualified signature creation equipment based on a suitable electronic signature certificate. These are similar to advanced electronic signatures but go above and beyond to fulfill extra eIDAS rules. Qualified electronic signatures (QES) must be accompanied by a certificate based on public keys generated using appropriate technological techniques.
Benefits of Electronic Signature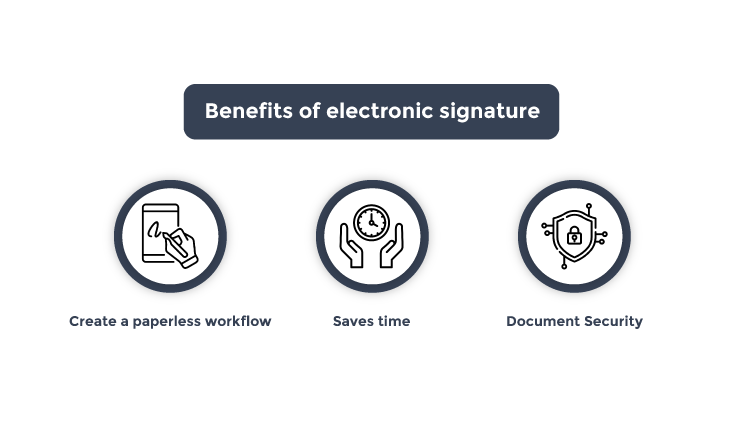 Create a paperless workflow
There is no need for printing, scanning, or in-person meetings when you combine your eSignature solution with other products you already use. Thus, you can go green with an electronic signature while saving money and paper in the long run.
Saves Time
Obtaining a signature is not easy when the party whose signature is wanted is in a distant location. The document can be quickly signed through electronic signature, and it consumes less time because the paper is signed online and you do not have to print or courier the document. It is highly beneficial to both individuals and enterprises, corporations, and banks, among others.
Document Security
You can safeguard your papers with high-level security by using powerful e-signature maker. Each electronic signature is protected by a tamper-proof seal that alerts you if any word or segment of the document is modified after you sign it. Along with the signed papers, you can view a log of the individuals who viewed the document and any changes that were made. You can use this evidence to keep track of the moment the document was signed, if all individuals downloaded a copy of the document, who accessed the document after it was signed, and much more, thus ensuring the security of the document.
7 Steps to Create Your Electronic Signature Online
The first step for creating a signature online involves making an account on electronic signature software. You can access your new account from a PC, tablet, or smartphone using an Android or iOS app. You can then visit the dashboard, which displays a list of all pending and finished papers.
You can upload the document you want to sign. Every Electronic Signature Maker allows you to pick the copy from your desktop or mobile device to upload.
Now, it is time to create Electronic Signature. You can make the signature using three different methods.
Typing: Simply input your name and choose the font that best suits you if you want to make text that seems like handwriting.
Draw: Using your mouse or a finger, draw your signature in the space provided.
Image: If you already have a professional-looking photo of your signature available, you can click the upload option and then OK to store it. Once you've saved the signature to your account, you may drag and drop it into any form builder anytime you need it.
Your signature is now ready to be used on any document. These steps can be further personalized if the electronic signature software contains the following features:
A template for each sort of agreement that consumers require, allowing them to maintain everything in one location.
Ability to drag & drop documents from any device or the cloud onto the field that has to be signed and sent.
Option to safely save data by uploading it to your preferred cloud storage service and retrieving it anytime you want.
Ability to establish safe and legally valid signatures using 128-bit encryption.
Option to set up automated email reminders to remind signers to sign papers.
A button to add or change signers with ease, and integrate them to identify files or documents.
Option to send reminders to the signatories for submitting their signatures.
Permission to view, track, and obtain complete information about the whole document signing process.
Why Sign.cc?
Sign.cc by 500apps is one of the best eSignature maker on the market. It offers pre-designed templates for various types of agreements. This allows you to save time as you do not need to make a new template for each document you send to the client. Once your document is ready, you can easily drag and drop it into your cloud storage. This enables you to send the documents from any device.
Not all documents need to be signed by a single individual. Some may need to be signed by many employees at different positions in your company. Using Sign.cc, you can add a signing order to the papers using the "Add Signing Order" box. This sends the documents one at a time to the recipients, who must then sign them. Thus, you have complete control over the sequence in which your receivers receive and sign your papers. Using the application, you can also track the status of your papers and signature requests to remind signatories to sign.
Sign.cc comes with a plethora of other features. However, the feature that is bound to attract you the most is that it does not overburden itself with features. This implies that the tool is so easy to use that even the least tech-savvy member of your team can get things done. This user-friendly nature of the application makes it a good fit for your company. Electronic signature is a must-have for many small firms and large firms. Sign Up 14 Day Trial
Summing it Up
Electronic signatures are a new technological advancement that have several advantages. It not only saves you time but also contributes to your financial success. Using eSignatures allows you to sign documents in a faster, simpler, and better way than the traditional pen and paper method. Electronic signatures can be used in a number of situations. They are handy for organizations that produce routine statements of work, quotations, and bills.
You would think that integrating electronic signatures in your business is a major endeavor, but you'd be surprised at how simple it is. Therefore, if you run a business and are looking for the best electronic signature software then hurry and download Sign.cc today!
Discover Why Sign.cc Stands Out
#1
Get digital signatures on documents like sales contracts, employee HR letters, and more
#2
Create components like signature, date, initials on document via drag and drop builder
#3
Enable multi-party signing and share documents to multiple users
#4
Choose from 15+ scenario based pre-designed templates
#5
Upload documents from your local system or cloud providers like Dropbox, Google Drive and 500Box
#6
Track individual signee status for each document
#7
Send documents for signature from your favorite CRM software like CRM.io
#8
Set a hierarchical order for signing documents
#9
Unbelievable pricing - the lowest you will ever find
#10
Everything your business needs - 50 apps, 24/5 support and 99.95% uptime
Join the SaaS Revolution
All-in-One Suite of 50 apps

Unbelievable pricing - ₹999/user

24/5 Chat, Phone and Email Support