Reasons to Use E-Signature in the Insurance Sector
Consumers today expect e-signature in everything, including insurance, from driving directions to shopping to bill payment.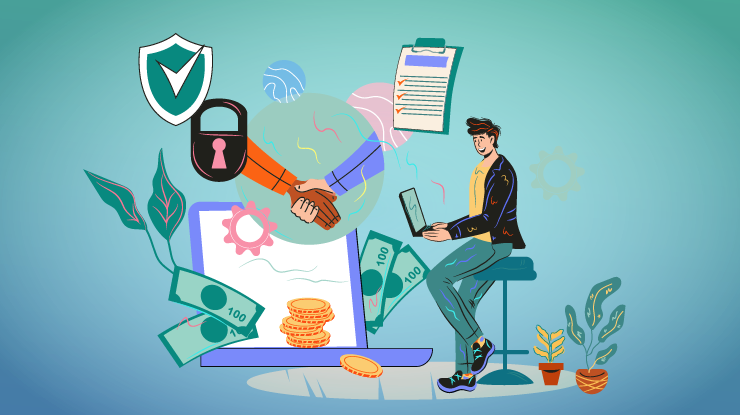 Digital engagement is quickly becoming a must-have for insurance agencies. Consumers have grown accustomed to conducting business online, particularly since the outbreak of the pandemic, and competition from digitally native Insurtech firms continues to disrupt established distribution channels. To address these trends, traditional agencies must combine their comparative advantages in personal service and expertise with the digital channel's exceptional ease of use and access.
Reasons to Use E-Signature in the Insurance Sector
There is no denying that the insurance industry is notorious for dealing with a plethora of document-related tasks. As a result, tracking and maintaining such vital documents can be a daunting task in most cases. In such a case, the use of the evolving technology of digital signatures comes into play. Whether you are an insurance broker, an insurance carrier, or an insurance customer, you can expect to benefit from e-signature by eSignly in the following ways: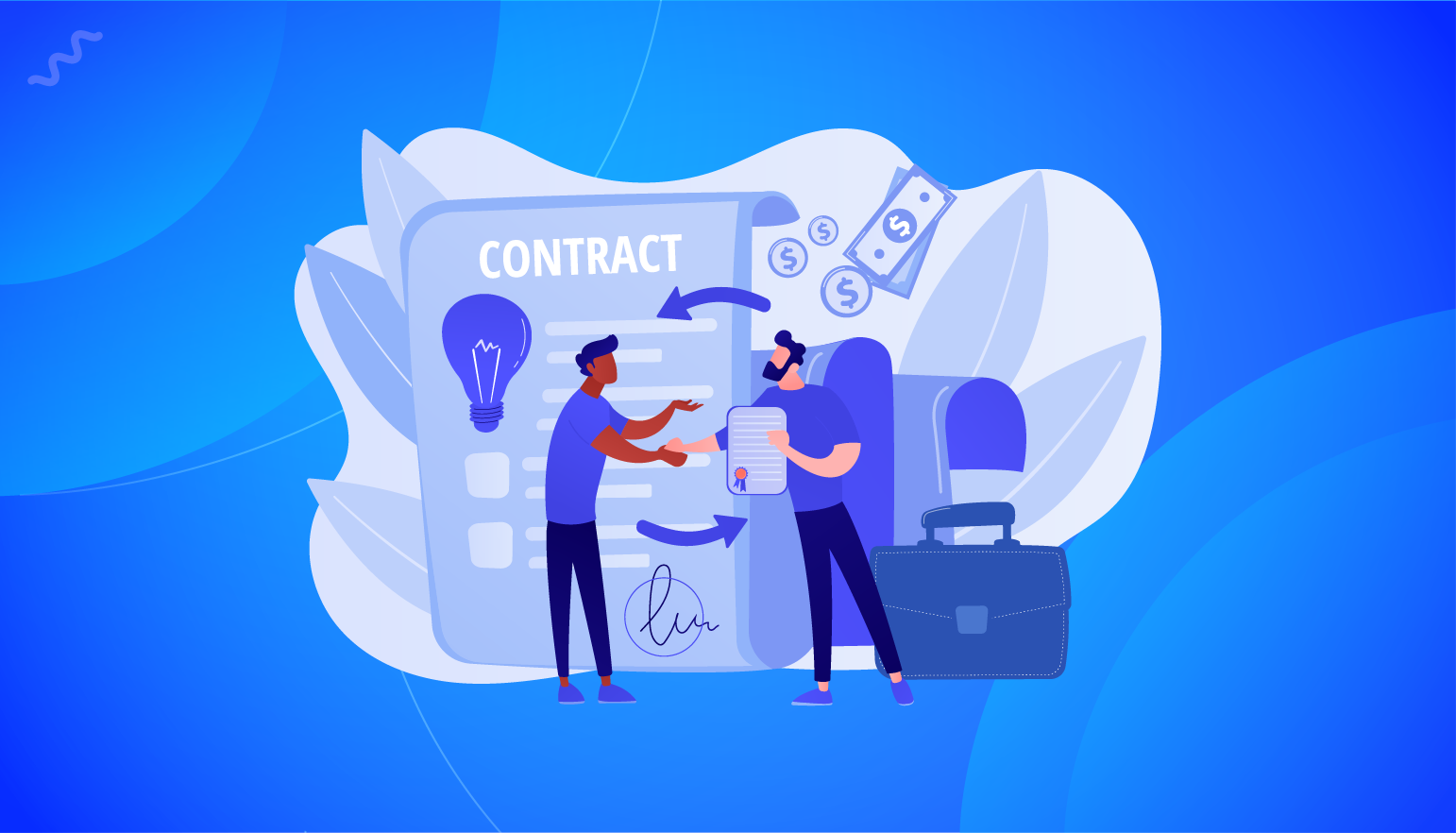 1. Increased Productivity
The use of an e-signature solution ensures that no document is sent to the wrong address, is misplaced, or piles up on someone's desk. It is ensured that sending updates regarding the respective status of the given insurance deal helps in reducing the chances of human error with such a cutting-edge document handling solution in the insurance industry. As a result, the overall automation of the respective procedures leads to faster closings and increased employee productivity.
2. Increased Transaction Speed
Customers in the insurance industry can look forward to signing relevant documents anytime and anywhere – in record time – thanks to eSignly's advanced esign solution. When a customer has decided to purchase a specific insurance policy, e-signature can be quickly deployed to expedite the transaction.
3. Embracing Best-in-Class E-Signature Practices
As an insurance service provider, you must process agent and customer forms and documents on a regular basis. This necessitates arduous paper work as well as a massive amount of tracking, reporting, and release operations to keep everything running smoothly on and off the desk. With Sign.cc, you can electronically sign documents, conduct online contract signing, and process insurance files for verification and approval, reducing your efforts to the bare minimum. As you phase out all antiquated methods and practises that made it difficult to request, process, and validate documents.
From contracts and offer letters to invoicing and waivers, there is a growing demand for a more efficient signing process. Sign Up 14 Day Trial
5 Things to Think About Before Purchasing E-signature Software
There can be significant differences in features, functionality, and pricing between systems. If you're looking for eSignature software, here are a few things to think about before deciding which solution is best for your insurance company.
1. Is the solution compatible with your agency management system?
When researching electronic signature solutions, consider those commonly used by insurance professionals. Some eSignature solutions can integrate with agency management systems, resulting in a more streamlined and user-friendly workflow.
Additionally, look for solutions that can provide two-way integration, which means that signed documents are stored in both the eSignature software and your agency management system. You should be able to send signed quotes, proposals, policies, claims, and other documents to systems in a secure manner.
2. How much time and effort goes into training and implementation?
Implementation and training for eSignature software should take minutes rather than hours, days, or weeks. Be wary of any electronic document signing that requires a significant time investment to get started, as this indicates a poor user experience.
Furthermore, many eSignature providers provide unnecessary "bells and whistles" for insurance professionals. Look for simple software that is simple to implement and that even your less tech-savvy employees can quickly learn.
3. What level of security is provided?
To meet an insurance agency's security requirements, all communications housed within and sent from an eSignature system should be fully encrypted with AES 256-bit SSL security, the same technology used in banking transactions.
Another important security feature is password protection, so look for eSignature solutions that password protect your account and documents while also encrypting passwords with RSA keys. Inquire about the location of the company's data servers, as well as whether their data centres have redundant power and internet connectivity.
3. Is the solution simple to implement?
The simpler the eSignature software, the more likely it will be adopted by those who use it. Rather than using different processes for different documents, all of your electronically signed documents should be able to be signed in the same way using the same simple method.
All of your documents should be stored in one location if you use an eSignature product. This allows you to retrieve documents from any location at any time, rather than having to store them in multiple locations or rely on a local copy. Look for systems that eliminate the need for document scanning, uploading, and manipulation.
4. Is it in accordance with industry standards?
eSignatures are primarily governed in the United States by the Uniform Electronic Transaction Act (UETA) and the E-SIGN Act, both of which paved the way for the widespread adoption of electronic signatures.
ACORD has also established guidelines for electronic signatures in the insurance industry, which include authentication, record retention requirements, special consumer disclosures, and capturing the signer's intent. Any electronic signature maker you consider should comply with these regulations and guidelines to ensure that electronically signed documents are legally binding and have the same enforceability as manual signatures and paper-based transactions.
5. What are the Advantages of eSignature in Business?
Because of the widespread adoption of eSignature maker, the pains associated with wet-ink signatures and the issues that once surrounded the process of signing PDF and/or Word documents are now a thing of the past. Adopters of eSignature benefit from an efficient method of requesting signatures, which significantly improves internal compliance in business processes.
Modern eSignature solutions' faster document turnaround and Audit Trails improve security and deliver ROI in the form of work hours and money saved. Not to mention the amount of physical storage that has been freed up.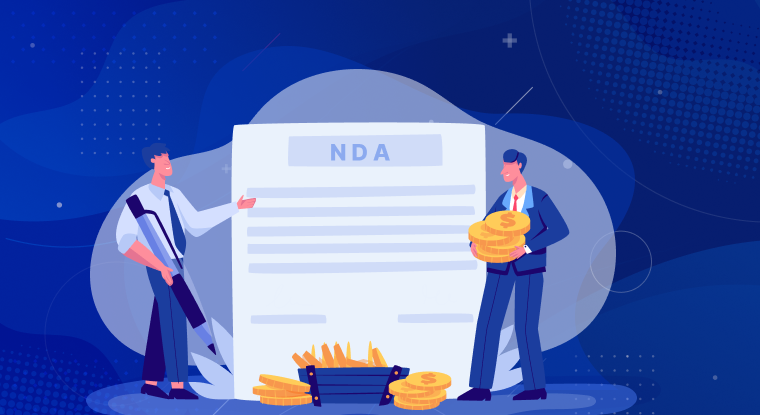 Using eSignature online became mandatory throughout the pandemic. From contracts and offer letters to invoicing and waivers, there is a growing demand for a more efficient signing process. It is fair to say that eSignatures have transformed how US businesses operate by assisting businesses that have transitioned to a remote/hybrid mode of operations in maintaining resilience and continuity.
Conclusion
Adopting an electronic signature solution for insurance companies can result in significant savings in paper, ink, postage, and other related materials, such as ink or scanner and printer maintenance. This, combined with increased productivity and shorter closing times, will inevitably increase annual profits and revenue. Finally, businesses that avoid paperwork position themselves as environmentally conscious. When it comes to selecting service providers, digital consumers are susceptible to this.
Discover Why Sign.cc Stands Out
#1
Get digital signatures on documents like sales contracts, employee HR letters, and more
#2
Create components like signature, date, initials on document via drag and drop builder
#3
Enable multi-party signing and share documents to multiple users
#4
Choose from 15+ scenario based pre-designed templates
#5
Upload documents from your local system or cloud providers like Dropbox, Google Drive and 500Box
#6
Track individual signee status for each document
#7
Send documents for signature from your favorite CRM software like CRM.io
#8
Set a hierarchical order for signing documents
#9
Unbelievable pricing - the lowest you will ever find
#10
Everything your business needs - 50 apps, 24/5 support and 99.95% uptime
Join the SaaS Revolution
All-in-One Suite of 50 apps

Unbelievable pricing - ₹999/user

24/5 Chat, Phone and Email Support