10 Best Electronic Signature Services Providers for Your Business
The world is gradually moving towards becoming paperless and the COVID-19 pandemic has accelerated this as now, more than ever, people are working remotely. Thus, eSignature software are in high demand. Here, we take a look at the 10 best e-signature service providers.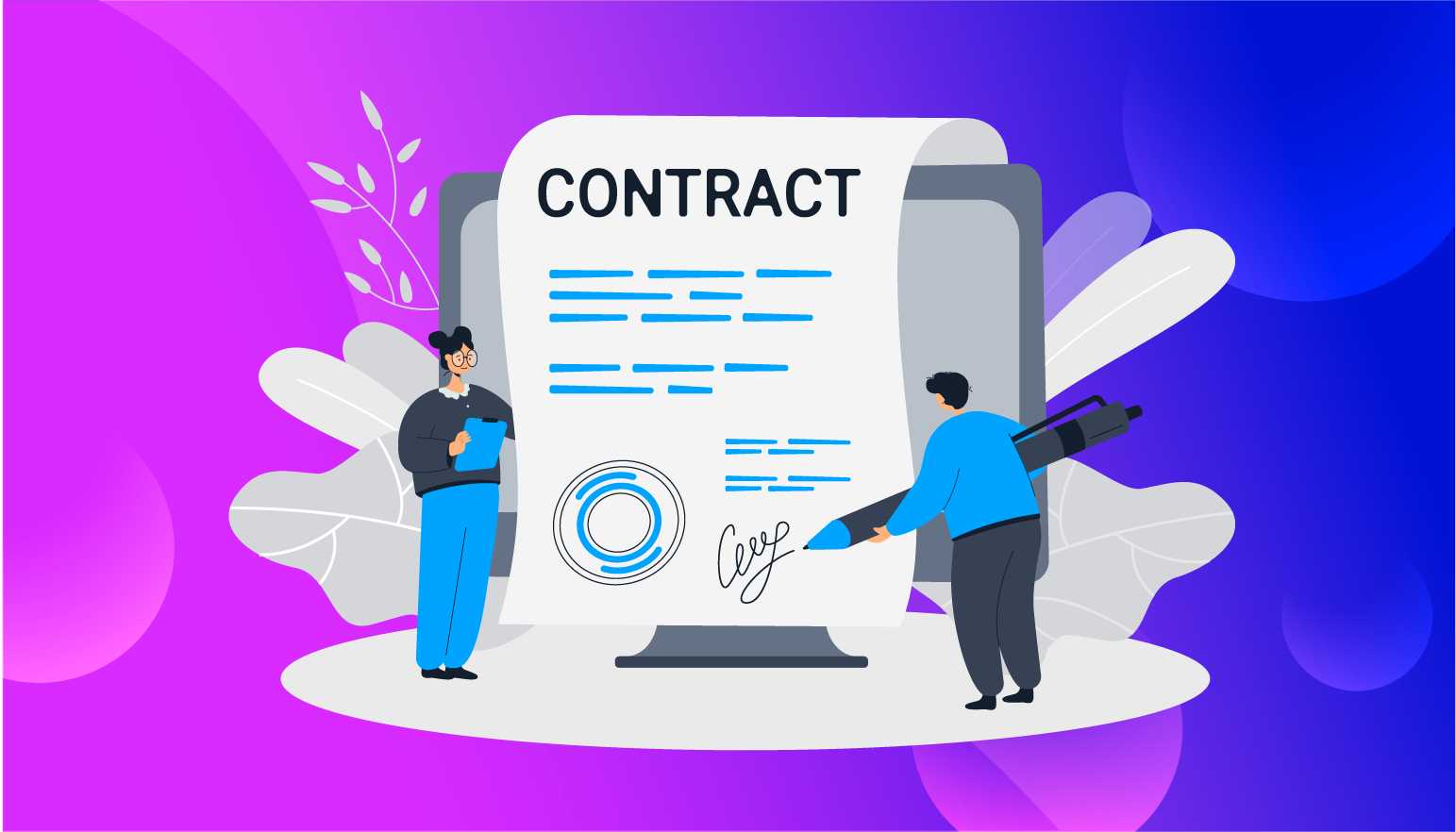 A paperless office is everyone's dream. However, to fully achieve this you need to make the right choice when to comes to electronically sending, signing and storing important documents. That's where an electronic signature services provider comes in.
An electronic signature (eSignature) is a digital mark indicating agreement to a contract or document. For example, when you sign your name on a courier's mobile device — that's an electronic signature. How much time do you waste signing documents? You format and print off a document, sign it, scan it into your computer, and (usually) reformat it again before sending. As a one-off, this doesn't sound too bad. However, repeated dozens and dozens of times, it becomes a chore.
That's where electronic signatures come to the rescue — they let you sign documents in seconds. And companies are quickly realizing the benefits, seeing as the number of worldwide e-signature transactions jumped from 89 million in 2012 to 754 million in 2017.
To be fully digital, however, you need the right digital signing apps to send, sign, and store important documents like contracts. This is where electronic signature providers come in.
Today, we have the technology to make a paperless environment. But to make that leap, we have to understand the benefits of free digital signature online. Electronic signature services providers allow you to sign paperwork digitally. These software give users the ability to gather signatures on documents shared electronically, eliminating the need for physical documents to record signatures and facilitate the distribution of legally sensitive documents for the collection of electronic signatures.
Nevertheless, how do you know which one is ideal to the peculiarities of business? For this reason, we have made a shortlist of the best electronic signature services providers out there.
What Makes a Great Electronic Signature Services Provider?
Let's start with the basics: the most important feature in any electronic signature services provider is the ability to add an electronic signature. The easier it is to create and store that signature, the better the experience. But there's more to an electronic signature services provider than just the signature. It is especially useful if you can send the document for other people to sign and then track its progress from a unified dashboard. It's a big plus if you can invite others to collaborate when creating the paperwork, too.
Before you invest in a specific piece of software, you may want to double-check the security features offered to know if they meet your business or personal needs. What qualifies as a legally binding signature can vary by country, and different types of documents may have different requirements. Compliance and security information is usually provided on the provider's website.
The Best Electronic Signature Services Providers - At a Glance
1. Sign.cc
Developed by 500apps, Sign.cc this electronic signature services provider allows you to keep your documents in order and manage as needed with its bulk, tag, and status options. With advanced reports, it helps boost your revenue by visualizing how many documents were completed, pending, or declined. You can keep your documents in order and manage them as needed with the bulk, tag, and status options.
Sign.cc has solutions for individuals, small businesses, and global enterprises. Whether you need to create electronic signature on a daily basis, or just need to sign the occasional one-off contract, it can accommodate your needs. You can even save time by creating contact records for your recurring clients. Organize your documents, automatically add contacts, and delete old contacts, with just a few clicks.
Price: Starts from $14.99/month per user and you can get unlimited access to the all-in-one, integrated suite of apps and all their features from $50.00/month per user.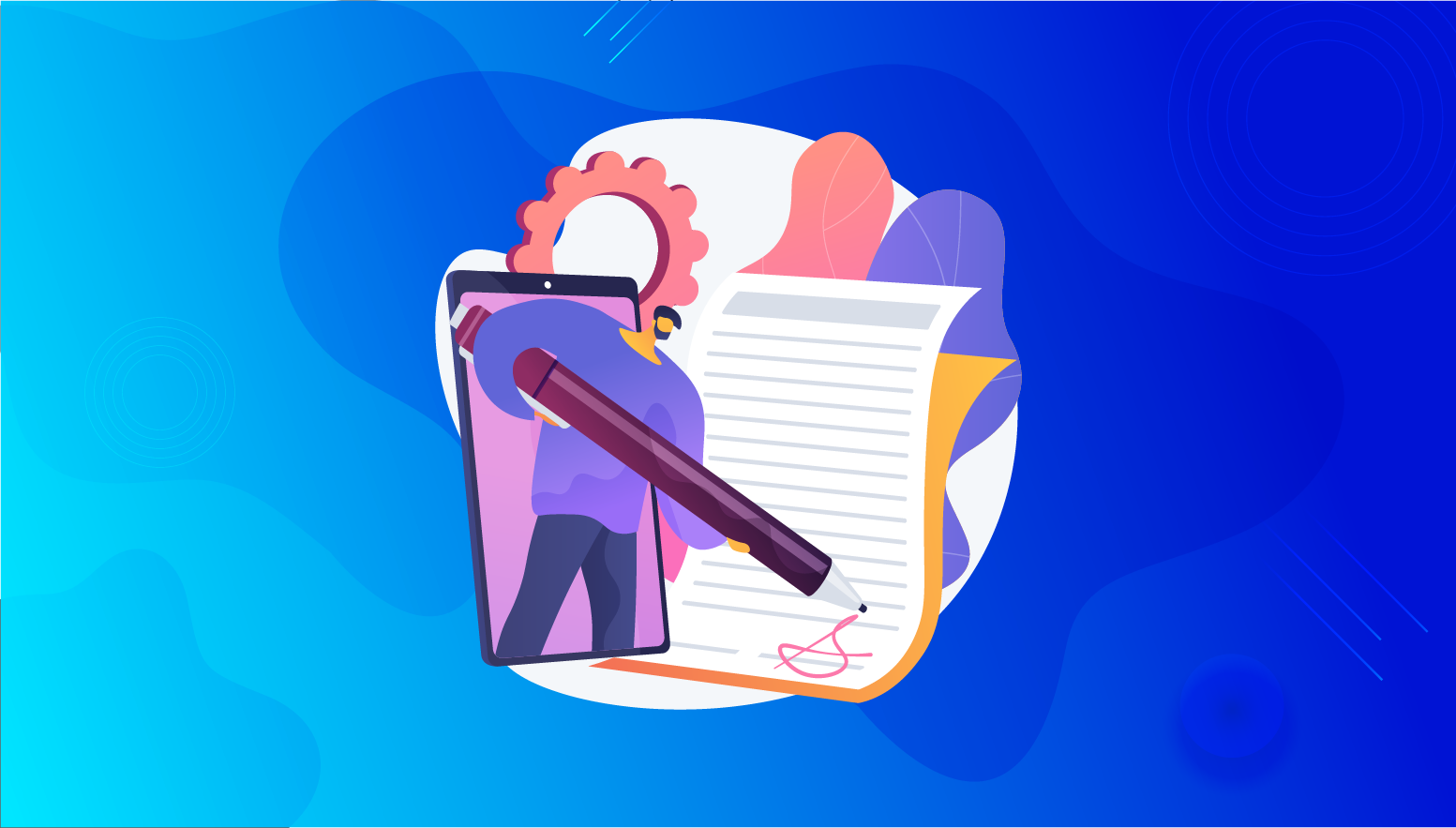 An eSignature is a digital mark indicating agreement to a contract or document. Sign Up 14 Day Trial
2. Adobe Sign
Adobe Sign is perfect for small businesses that need a simple, straightforward, and secure way to sign documents. Adobe was one of the first software companies to enter the e-signature space, and they are still a huge player. The feature-rich platform gives you the power to manage signing workflows from any location with any device.
This electronic signature services provider is notable for the breadth of integrations with third-party tools (Microsoft, Salesforce, Workday, and more) and its emphasis on global compliance. Adobe sign offers features for both electronic and digital signatures.
Price: The small business plan is $24.99/month per user. Business and enterprise plans, with more exhaustive features, begin at $39.99/month per user.
3. DocuSign
DocuSign an electronic signature services provider can be used to sign various types of documents including business contracts, school permission slips, agreements and approvals. DocuSign is one of the most popular electronic signature apps available. Getting started with DocuSign is fairly straightforward: when you sign up, the app will prompt you to upload a document, prepare it for signature, select recipients, and send it. You can also manage your drafts from DocuSign's dashboard, so if you're not quite ready to send a document yet, that's okay.
DocuSign's Quick View sidebar also makes it simple to track the status of documents throughout their entire lifecycle. You can see which require action, which are waiting on other people, and which are complete. You can even see which are expiring soon—a super useful feature if you work with lots of deadlines.
DocuSign also places a strong emphasis on security, both for the storage of data and the eSignature process and has many high-level security certifications in both Europe and the US.
Price: The standard plan is $25/month per user. More advanced plans, which include payment collection and bulk send, begin at $40/month per user. All come with a 30-day free trial.
4. PandaDoc
PandaDoc helps you simplify processes and increase efficiency across the entire organization when you integrate your existing payment and file storage apps into a single workflow. PandaDoc is known for its streamlined user interface and ease-of-use. Its eSignature solution is offered as part of a larger document management tool that includes drag-and-drop form integration, automated workflows, and full audit histories. A number of integrations are also available, including CRM, payment, and file storage apps.
If you're looking for a comprehensive solution for the management of contracts and documents, all with a built-in eSignature feature, then this electronic signature services provider is worth considering.
Price: The professional plan costs $19.99/month per user. Business plans, which include automation, payment collection, and CRM integrations, start at $39.99/month per user. All options include a 14-day free trial.
5. Eversign
Eversign is a cloud-based digital signature solution that caters to businesses of all sizes across various industry verticals. It enables users to prepare, deliver and sign legally binding documents online. Key features include in-person signing, audit trails, a document editor, contact management tools and more. In addition to managing eSignatures online, Eversign offers a robust document management solution. Sending documents off for signature is a simple, straightforward process. Other notable features include secure document storage, document editor, the ability to manage documents for multiple businesses, and custom templates.
The contact management feature of this electronic signature services provider is especially helpful for organizations that are not ready to implement a full CRM solution but want to maintain contact records for document signers.
Price: Free plan offers 5 documents per month; paid plans start at $9.99/month for unlimited documents.
6. SignEasy
SignEasy is one of the quickest ways to sign documents online. It's easy (as you can guess from the name) for anyone to figure out, and it's not exclusively for business use. SignEasy differentiates itself by offering a minimal user interface.
Their tools allow you to create documents from within the platform or integrate drag-and-drop functionality with a variety of third-party tools. Other features allow for self-signing, in-person, and remote signing.
Price: Standard plan with document signing (no in-person signing) is $15/month. Plus plan for small business is $20/month. Premium plan for up to three users is $75/month, and $25/month for each additional user.
7. KeepSolid Sign
With this electronic signature services provider you can access documents and prepare everything, even when your device is offline. Everything will be sent automatically as soon as you get an internet connection. This software specializes in security. As such, its eSignature software has an emphasis on secure storage of data and the legal verifiability of signatures.
KeepSolid Sign has all the features you would expect, including mobile-compatibility, drag-and-drop forms, and a host of integrations. You can also take advantage of the workspaces.
Price: $34.99/month per 5-person team. Enterprise plans and annual subscriptions are available. All options have a 14-day free trial.
8. RightSignature
A reliable eSignature solution that streamlines the entire process of getting documents signed. It makes it easy to upload and send contracts or documents you need to get signed. The biggest benefit is the speed at which documents can be sent to clients. RightSignature's apps and desktop solutions enable users to upload, format, and send documents in only a few clicks. A suite of integrations and an API are also offered.
Where this digital signature software shines, however, is its built-in security and document management features. If you need to make sure that electronic signatures are extra secure and can only be signed by the right person, RightSignature can be a huge help. You can easily password-protect documents that you send for signature, set expiration dates for documents, and even cancel or void documents from a central toolbar.
Price: The personal plan is $12/month for one user. The most popular business plan is $60/month and allows up to three people. Additional plans start at $90/month.
9. Formstack Sign
Formstack Sign is a cloud-based electronic signature services provider that can also be deployed on-premise. The platform helps small to large sized businesses collect eSignatures for document authorization and ensure privacy. It provides a flexible electronic software solution that can be used by teams across industries. When you upload a document to Formstack along with the signer's contact information, they will be notified by text or email of the signature request allowing them to sign from anywhere.
This software has notable features such as unlimited eSignatures, document uploads, and templates for use.
Price: Starts at $15.95 per user per month; custom quotes available for enterprise
10. HelloSign
HelloSign is the easiest way to send, receive and manage legally binding signatures for your business of any size. It gives you the ability to collect signatures from up to 20 people on a single document, in a specific order, or simultaneously. You can start signing and collecting signatures in minutes with bank-level security. HelloSign brings a unique angle to the market by focusing on customization, customer service, and the web's first entirely free eSignature plan. Their business plans are also among the best-priced on the market.
HelloSign's powerful API allows you to embed and fully brand signing options into your documents. The company is also compliant with all major worldwide eSignature laws and offers an array of extensions.
Price: Free plan for up to three documents a month. Pro plan is $13/month and includes five senders. The business plan is $40/month and allows for up to five senders. Enterprise plans are available. All plans come with a 30-day free trial.
A Paperless Future
However, several people are reluctant to start using electronic signature software. There's something inherently fulfilling about scribbling that mark at the bottom of a page. Beyond the time both you and your team will save, there are numerous positive benefits for your customers. They can easily and quickly sign contracts, coupled with your ability to track activity and send reminders, this will definitely impact your bottom-line for the better. Something as simple as offering the option to use eSignature can lead to more customers, fewer mistakes, and more secure agreements.
Discover Why Sign.cc Stands Out
#1
Get digital signatures on documents like sales contracts, employee HR letters, and more
#2
Create components like signature, date, initials on document via drag and drop builder
#3
Enable multi-party signing and share documents to multiple users
#4
Choose from 15+ scenario based pre-designed templates
#5
Upload documents from your local system or cloud providers like Dropbox, Google Drive and 500Box
#6
Track individual signee status for each document
#7
Send documents for signature from your favorite CRM software like CRM.io
#8
Set a hierarchical order for signing documents
#9
Unbelievable pricing - the lowest you will ever find
#10
Everything your business needs - 50 apps, 24/5 support and 99.95% uptime
Join the SaaS Revolution
All-in-One Suite of 50 apps

Unbelievable pricing - ₹999/user

24/5 Chat, Phone and Email Support