Top 3 Electronic Signature Solution Strategies for Your Business
In this article, you'll find the top 3 electronic signature solution strategies along with factors to consider before choosing an online signature solution.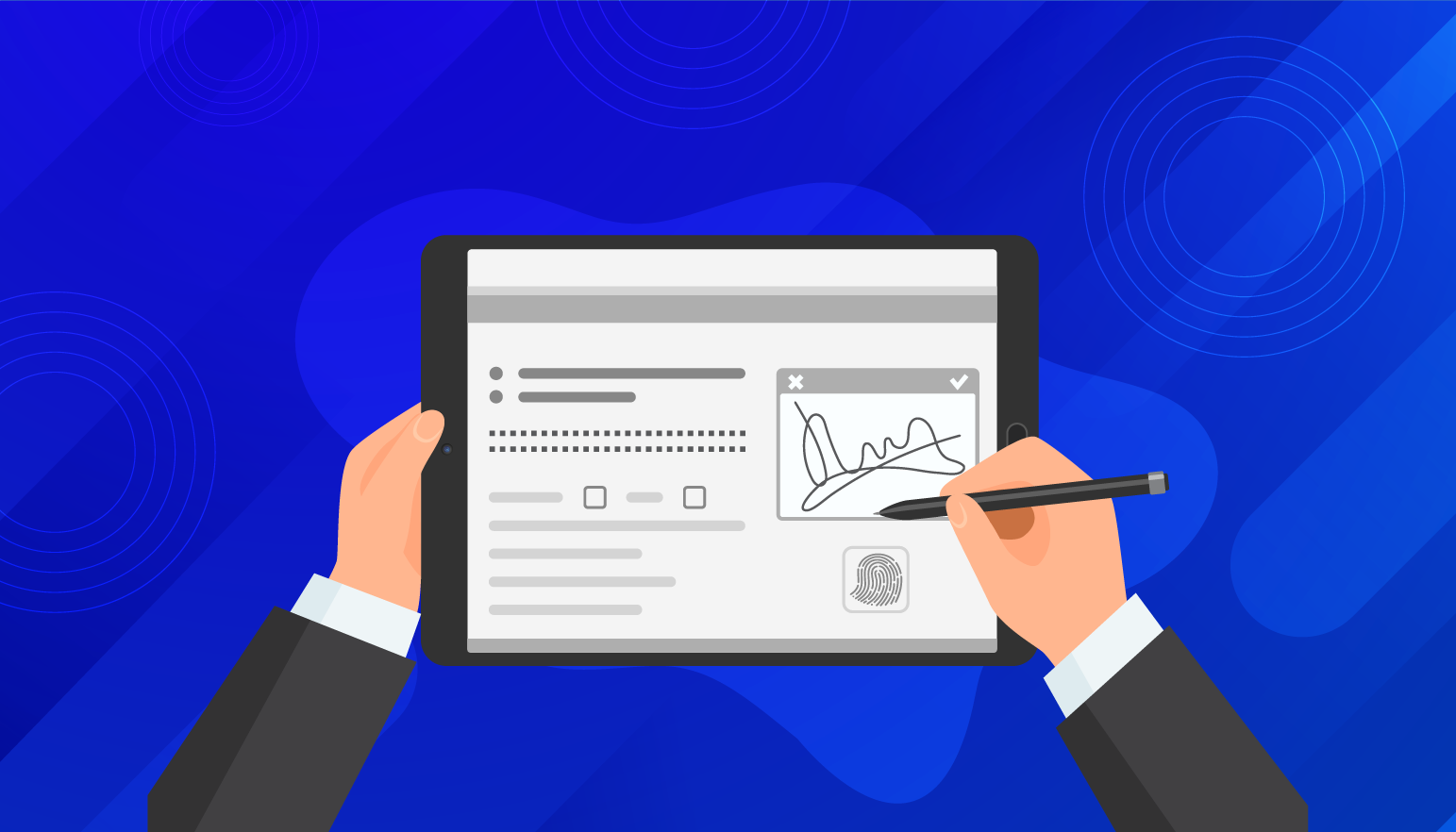 Adopting a clear strategy is key in order to integrate top electronic signature solutions into your business. Here, we highlight the most useful electronic signature adoption methods used to date.
Digital transformation has been a top priority on the agenda of business decision makers for many years now. The International Data Corporation (IDC) forecasted that spending on technologies and services that enable digital transformation of businesses will hit $1.97 trillion in 2022.
While, Cisco Chairman, John Chambers believes that, at least 40% of all businesses will die in the next 10 years… if they don't figure out how to change their entire company to accommodate new technologies.
Electronic signatures are still not widely used within business processes, despite offering numerous benefits including increased productivity, cost and time savings, and an enhanced overall customer experience. However, the unpredictable impact of the Coronavirus pandemic has ignited action from businesses to digitize their process in order to maintain their business continuity.
An electronic signature, or eSignature, refers to electronic data that is legally recognized as a signatory's intent to agree to a given document. It can take the form of a picture of a signature or something that is written using a stylus or mouse.
Businesses can play a major role integrating top electronic signature solutions throughout the industry. But in order to do so, a clear strategy is needed. To help guide your business, we will highlight the most useful electronic signature adoption methods used to date.
Electronic Signature Solution Strategies for Your Business
1. Amending Your Company Policy to Accept Electronic Signatures
Without a clear policy in place, there is a risk that where the electronic signature processes being used, may not be compliant, and the subsequent electronic records are not supported or enforceable. A growing number of individuals, as well as businesses, are taking the initiative and have started using electronic signature services for their own needs and operations.
Unfortunately, most contracts between businesses and their clients say nothing on the subject of electronic signatures. Clear policies are needed to help propel adoption and drive businesses forward. If you are planning on implementing an electronic signature service into your operations as a company then you need to update company guidelines to cover their use.
2. Allow Your Business to Make Electronic Signatures and the Subsequent Policy Available to All Your Clients
One of the last remaining barriers that is holding both industry and the use of electronic signatures back is the traditional and nostalgic stance companies take in using wet signatures and not making the necessary evolutionary changes to adopt a more efficient approach. Despite all the benefits of electronic signatures, there may still be a little apprehension in the marketplace to adopt them as the 'standard'.
Businesses can play a major role integrating top electronic signature solutions throughout the industry. Sign Up 14 Day Trial
However, this is now rapidly changing due to the ease of using electronic signatures on mobile devices, as well as the flexibility and integration into other commonly used web-based solutions. Electronic signatures give a span of control that does not exist when a paper document goes out in the mail for a signature. This gives those involved complete involvement and control at every stage until the transaction is completed, as well as visibility into every action taken by transaction participants (in particular to e-sign, the full audit trial). It also eliminates the risk of missing, misfiled or incomplete paperwork, which can compromise your ability to demonstrate compliance or defend against disputes.
People are gradually leaning more towards e-signatures and businesses need to listen to these customers who want to complete transactions with ease, or risk losing them to competitors who have already made the simple change to their policy and practices at minimum expense.
3. Integrate Electronic Signatures into Your Other eSolutions
Any document signing app or 'app' that your business may use as part of your client interface, should have an electronic signature capability integrated into its processes as part of your business solutions. As well as the obvious reason already of business efficiency, it removes the requirement for the clients to learn or try to adopt the various signature methods in the marketplace; some of which are unnecessarily complex.
Also, as a business trying to promote simplicity and ease of use, it prevents the possibility of your business having to accommodate multiple signature service providers from a very diverse client base.
It is important however to recognise the need to ensure your business integration with a secure and reliable signature service provider, which fits in with your business model, is easy to use and benefits those who will experience it throughout your customer interface platforms. Again the emphasis must be on trusted, simple and secure.
Choosing Top Electronic Signature Solutions
Step 1: Legality
Some industries accept electronic signatures, while others don't. Similarly, state regulations dictate when they are acceptable. So, before doing anything else, you first have to confirm the rules with bureaucracies or higher-ups. Note which industries or departments permit this type of process, and shortlist software that abide by their policies.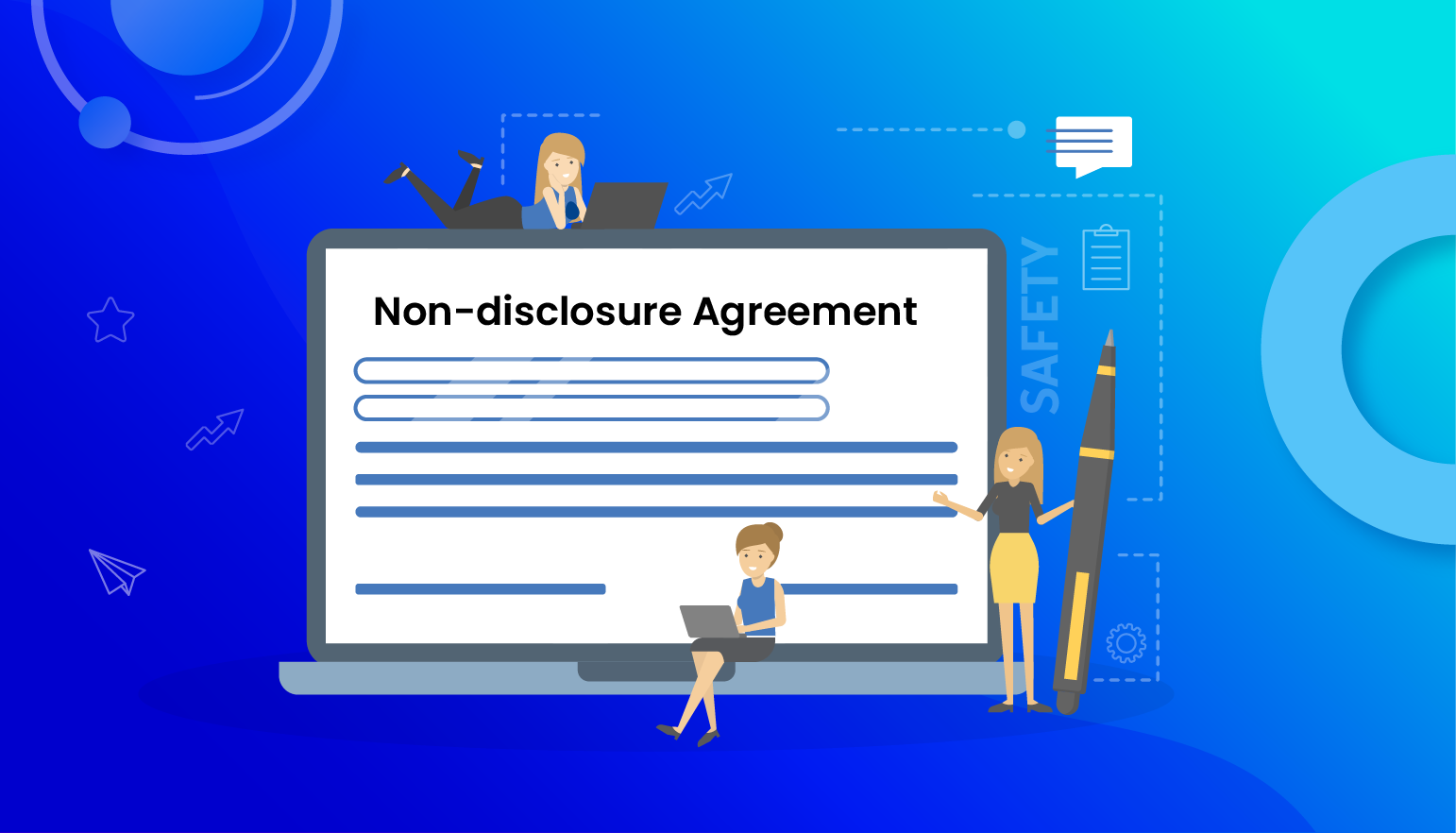 Step 2: Business Size
Different business sizes and industries benefit from specific features which top electronic signature solutions provide. In that sense, you should determine your organizational capacity and the narrow-most industry it operates in. Scouting through industry-specific and size-specific apps will help narrow down your options. Doing so also prevents you from paying for features that you won't need.
Step 3: Define Your Needs
Your industry and business size already provide a structure for your document-related needs. It's time for you now to choose your preferences. For instance, you might prefer a software that supports multiple languages. Or maybe you would need a ESignature Software that sends a reminder to signatories when it's time to sign a document. List down whatever you need to further narrow your options down to the must-haves.
Step 4: Define a Budget
In the process of choosing your electronic signature solution, your budget should always be the last step. This way, you don't settle for the cheapest software in the market. Given the last three steps, you now have a streamlined list of your must-have platforms. Draw up a budget and select a solution that aligns best with it.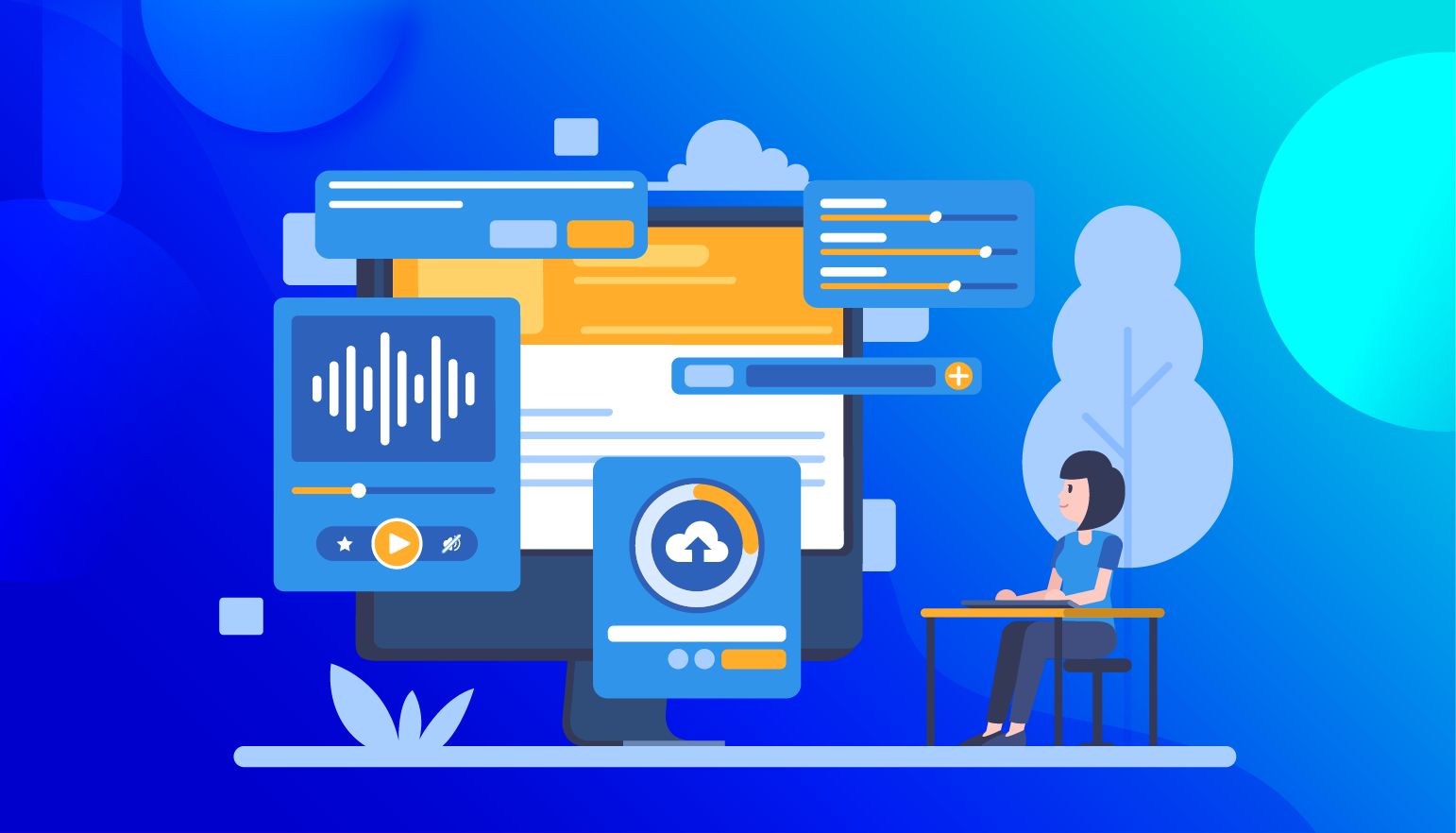 Benefits of Choosing Top Electronic Signature Solutions
The integration of software into most aspects of life has given rise to the trend of putting control in the hands of the consumer.
While it might seem that something as simple as an electronic signature is not a vital element of cutting-edge business operations, putting convenience and quality of life first will pay huge dividends when it comes to funneling your prospects through your sales pipeline and retaining customers.
Here are just a few of the benefits that adopting top electronic signature solutions into your business operations can yield.
1. Cost Effective
Not only do you save money on paper, but you also save on postage, mailing, and supplies, which can cost a large amount of money over time. The use of top digital signature online is by far the most affordable option when it comes to documenting intent.
2. Environmentally Friendly
By reducing the amount of paper you use, you can help stop contributing to the massive amounts of waste produced by the paper industry. Around 400 million tons of paper and cardboard is produced by the world every year and is one of the leading factors in the destruction of the natural world.
3. Easier Version Control
eSignatures leave nothing to chance as they automatically update and store the information of whatever document you use in an easily accessible digital storage space. Using top electronic signature solutions will make sure that you have all the signatures you need, when you need them.
4. Better User Experience
Customers are increasingly expecting digital services from businesses they interact with, regardless of where they are in the world, and this extends to document signing. No one wants to spend time printing, signing, and posting paper documents when they have the option of signing electronically at their own convenience. A top electronic signature solution helps ensure this through ease of use that eliminates the hassle involved with remote signatures and having to rely on mountains of documents where important information can easily be lost.
Not only will this improve the relationship with existing customers, it will also help businesses stay ahead of competitors and attract new ones, leading to increased revenue and a healthier bottom line.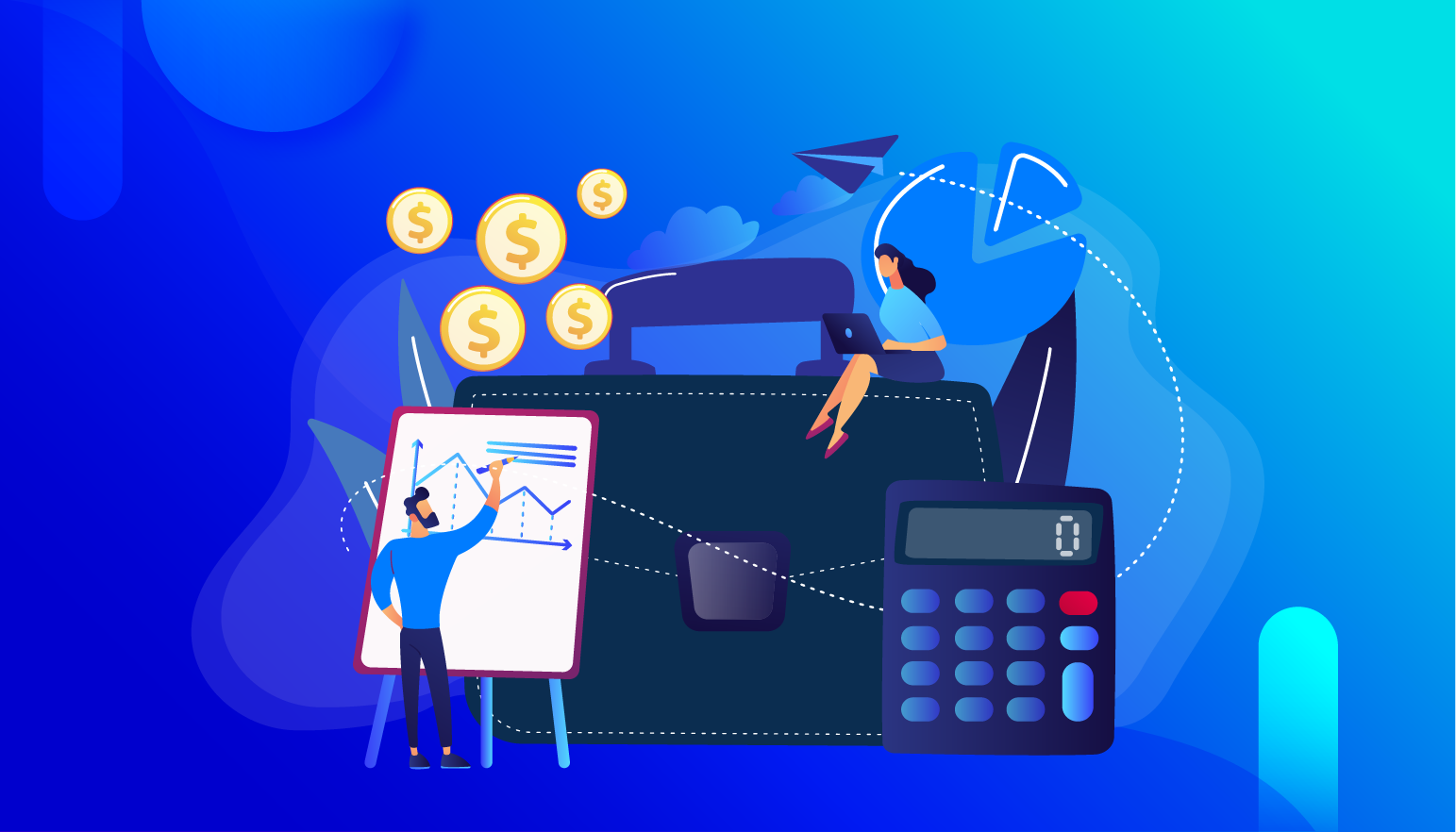 5. Secure
eSignatures provide a more secure method of gathering signatures than paper documents and written signatures. For one thing, paper documents are easier to get lost and can fall into the wrong hands, as you can't track paper documents as easily as those hosted online. Additionally, some top digital signature creator provide audit trails, showing not only who signed the document but also when and where through the use of timestamps and GPS coordinates.
Once signed, the documents can be protected with digital encryption technology to prevent tampering, and integrated workflow rules can streamline business processes by advancing the document to the next step or automatically archiving it to a content management system. When combined with digital identity verification and biometric technologies, top esignature app can even reduce incidents of fraud by ensuring that the person signing the document is in fact who they say they are.
6. Efficient
It goes without saying, but technology is just so much more efficient than a single human could ever hope to be.
Signing Off
Signatures have made great leaps since the times when they could only be done using ink and paper. Nevertheless, adapting to new technology is a challenge. However, technology offers many rewards and the opportunity to get more people excited about your business.
Companies across a diverse selection of industries are adopting top electronic signature solutions at an unprecedented rate. Regardless of the industry in which you operate, finding a way to transition your office operations to a digital format will go a long way in saving time, money, and hassle in the long run.
eSignatures offer a comprehensive and secure way to conduct business and legal deals without any of the fuss of traditional pen and paper methods. As more businesses adopt eSignatures as part of their digital transformation, they should be selective in choosing what software they use to do this ensuring that they pick a top electronic signature software.
Discover Why Sign.cc Stands Out
#1
Get digital signatures on documents like sales contracts, employee HR letters, and more
#2
Create components like signature, date, initials on document via drag and drop builder
#3
Enable multi-party signing and share documents to multiple users
#4
Choose from 15+ scenario based pre-designed templates
#5
Upload documents from your local system or cloud providers like Dropbox, Google Drive and 500Box
#6
Track individual signee status for each document
#7
Send documents for signature from your favorite CRM software like CRM.io
#8
Set a hierarchical order for signing documents
#9
Unbelievable pricing - the lowest you will ever find
#10
Everything your business needs - 50 apps, 24/5 support and 99.95% uptime
Join the SaaS Revolution
All-in-One Suite of 50 apps

Unbelievable pricing - ₹999/user

24/5 Chat, Phone and Email Support