The Best Document Management System in 2022
With businesses moving online, everything has become digital in the digital era. Things are moving fast with the online platform, from shopping for your essentials to sending gifts online.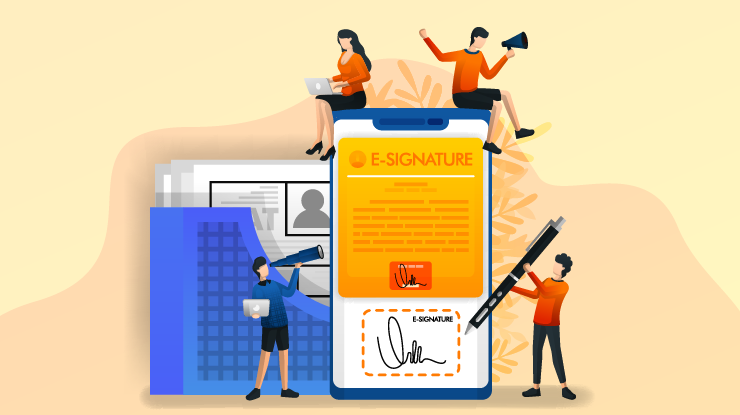 With businesses moving online, everything has become digital in the digital era. Things are moving fast with the online platform, from shopping for your essentials to sending gifts online. And with this era of instant communication and fast outputs, businesses are looking for more viable ways to help every process of their business become more efficient, simpler, faster, and secure.
Furthermore, with business proposals, projects, virtual teams, and everything jumping onto the digital platform, it is no surprise that the digital signature creator is next in the league.
Wondering how businesses can get into having eSignature for their business documents, files, or critical documents and maintaining them online, here is your solution - Electronic Signature Software.
Among the various document management and electronic signature software, sign.cc is one of the best.
Wondering how that comes into play and how and in what ways it can help your business, then let's dive a little deeper into the matrix.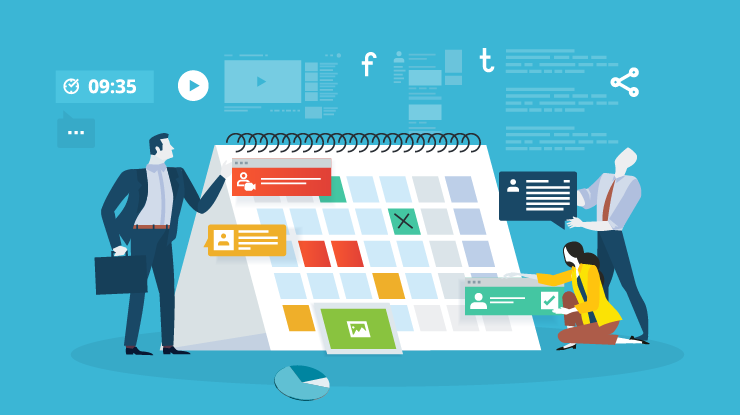 Best Document Management System in 2022
Sign.cc
Sign.cc is an excellent electronic signature software. It enables you to give secure and quick eSignature. Moreover, it helps to get all the signatures you need online without having to print, post, mail or fax the documents or move away from your desk.
The eSignature maker - Sign.cc is highly useful for various things. It simplifies workflows and shoots out reminders and notifications to the recipients.
Document management system takes care of the important documents & allows team members to connect and share current documents. Sign Up 14 Day Trial
Let's Understand Some of the Key Features
1. Electronic Signature
Accessing the electronic signature feature, you can get signatures faster for any of your contracts. Therefore, it helps more things to be done instantly without waiting for a physical signature. Moreover, you can easily sign and send documents from any location to any device with the help of an eSignature.
2. Multiparty Signing
Multi-party signing helps sign and select multiple users, or you can directly add the contact information. Moreover, you can even send sign requests to multiple users.
3. Contract Management
Sign.cc with its contract management feature allows you to maintain all sorts of documents, including critical files, business proposals, project documents, and more. Additionally, you create, store and distribute documents with the help of document management. We will learn more about Contract Management System below.
4. Built-in Templates
You can easily create your tailor-cut documents as required by your needs. In addition, it allows you to fill in your specific information, including terms and conditions, which you can download as docx.
Among the above-mentioned features, the document management system is the foremost and is the core of the Sign.cc - an online signature creator. Document Signing and Management system simplifies all the tasks and arduous work related to document maintenance in any organization.
Along with simplifying document management, the system assists in collecting, storing, distributing, and archiving critical files and documents. Sign.cc document management system takes care of the important documents and allows team members to connect and share current documents.
First, let us unveil what Document Signing/Management Software is
This is the Top Document Management System of the Year 2022
This incredible system allows you to focus on the important aspects of the business, helping you to increase efficiency in your proposal paperwork. No doubt, with it, you can close deals faster and save bucks as for any business deal, it is easier to manage and share contract documents across users, making things move faster for further procedures.
Let's Take a Look into the Five Major Features of the Document Management System
1. Signature Fields
Signature fields allow users to sign and submit documents as well as send digital reminders for follow-ups. With this feature, you can easily monitor signing requirements and fulfil them without missing any parts. And also, you can manage files, receive electronic notifications, and complete the signing requirements.
2. Groups
With Groups, it is easy to collaborate with other team members as well as members from the different teams on a variety of tasks and projects. Everyone in the team can easily access the Document Management System to send out signature requests to proceed on any task or project.
3. Get Documents Signed
This feature of Document Management of Sign.cc allows you to set your own format to sign and send documents to anyone via email, google drive, or dropbox without any security breach as all your documents are well protected. Alternatively, the recipients can easily review the contents of the documents without any hassles on any device or any platform, at any time that suits them or any time zone, before signing off with just a click.
4. Reminders
It is easy to send email reminders, alerts, and notifications to remind you about signing the required documents. With Document Management System, sending online reminders and collecting signatures in the timeline and proper signing sequence is hassle-free. Additionally, with Sign.cc, you can be assured that all your documents and files are viewed in a secure and restricted environment.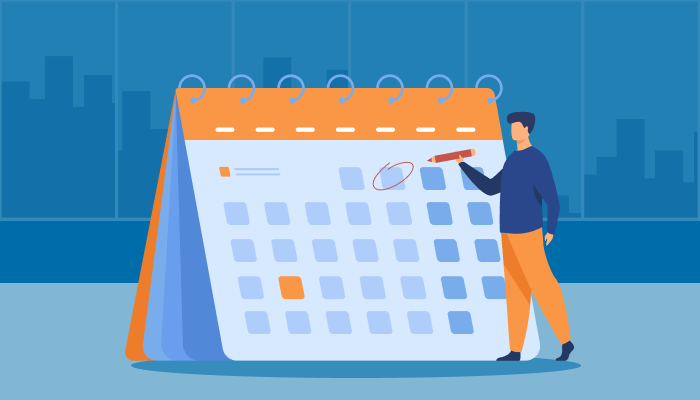 5. Advanced Reports
You can easily get an overview of all your files and documents of various tasks and projects in one place. Check whether your documents, proposals, files, certificates, and statements of different projects are shared, signed, and approved for further processing and proceedings. With advanced reports, you will have an overview of all project documentation and a graphic representation for every workflow, including signed contracts, archived, payments collected, and more.
Along with these features of document management, Sign.cc is bundled with many other features that make your overall documentation process easier and seamless across various departments and business units.
Why it's the Best
Well, with so many applications available online, no doubt, Sign. cc's Document Management Application is one of them and the best pick that can help your business imperatively. So let's find here why the Document Management System of Sign.cc is one of the best when it comes to electronic signatures.
i) Improves Your Document Accuracy
With an online document signature system, you can enable mandatory fields that only allow signature after those fields are filled. Hence, it does not allow any loopholes in the system.
ii) Expedites Your Business Processes
As mentioned earlier, processes become faster due to business process management. Moreover, around this pandemic period, the eSignature software comes in quite handy as more organizations opt for remote working to reduce physical contact.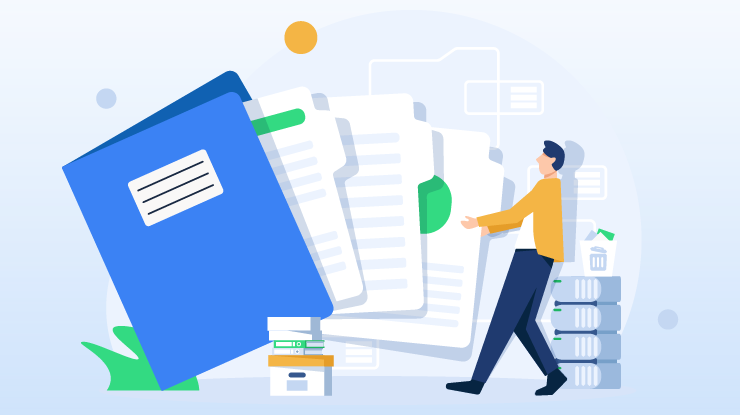 iii) Enhances Your Customer Service
With the digitalization of your business signature, you improve customer service and relationships. With digital signing software, your customers can sign digitally for any process, which makes it easier for them. Hence, your customers are happy about your services and your advanced way of operations.
iv) Saves Time and Money
Sign.cc - is an advanced digital electronic signature system that helps you to become 100% paperless. As a result, you can save costs on numerous things like paper, ink, paper, shipping, printers, and maintenance. Additionally, you can save time on routine maintenance, printing, waiting for clients to return the documents after signing, and many other tasks.
Hence, the Sign.cc comes in handy in several ways, along with bringing in more benefits.
Signing Off!
Suppose you are behind in starting or closing your projects, proceeding with the business proposals, or closing the deals just because of a signature. In that case, electronic signature software software is your ultimate option. With the digital signature taking up a prominent place in online businesses, it's time for you to think about it. So, without waiting for the failure to stick you just because you are waiting for the signatures, get Sign.cc for your business. It does not just help to increase the success rate of your business proposals but also boosts your sales and revenue by closing the deals faster without any wait time for signatures.
So, let your SIGNATURE make an impact on your business with Sign.cc.
Discover Why Sign.cc Stands Out
#1
Get digital signatures on documents like sales contracts, employee HR letters, and more
#2
Create components like signature, date, initials on document via drag and drop builder
#3
Enable multi-party signing and share documents to multiple users
#4
Choose from 15+ scenario based pre-designed templates
#5
Upload documents from your local system or cloud providers like Dropbox, Google Drive and 500Box
#6
Track individual signee status for each document
#7
Send documents for signature from your favorite CRM software like CRM.io
#8
Set a hierarchical order for signing documents
#9
Unbelievable pricing - the lowest you will ever find
#10
Everything your business needs - 50 apps, 24/5 support and 99.95% uptime
Join the SaaS Revolution
All-in-One Suite of 50 apps

Unbelievable pricing - ₹999/user

24/5 Chat, Phone and Email Support