Uses of Electronic Signatures for Sales & Marketing Teams in Business
Electronic signatures enable salespeople to shift their emphasis away from paperwork and operational duties and onto critical objectives such as creating a healthy pipeline, enhancing the lead-to-win funnel, and increasing revenue. Enhance the visibility of the closure status.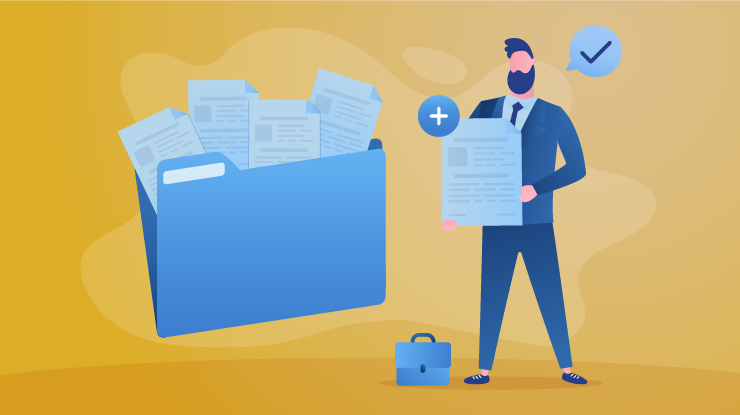 Why Your Sales Team Needs Electronic Signatures
It is the year 2022. Electronic signatures are required by your sales staff in order to maximize their potential and boost overall client efficiency. Do you find that there is always a lag between the arrival of a potential client and the security of your company while signing the most essential documents? Do you ever lose a lead deal because your rival acquired it first? Do your sales team members grumble that they spend too much time on administrative tasks and not enough time on leadership development and follow-up? Well, there is a simple solution to all of these problems: start using electronic signature software in marketing and sales. We promise that your whole business will profit, not just your sales staff.
1. Increase Efficiency
There is a revealing statistic indicating sales teams should be liberated of administrative responsibilities: According to a McKinsey Global Institute study, just 39 percent of a sales rep's time is spent selling or connecting with prospects and customers, as reported by HubSpot! According to an HBR study, administration consumes a staggering 21% of a salesperson's time. Only through educating your sales force to be successful and efficient will you be able to boost production. According to Inc.com the number one reason sales teams fail is that they are unorganized. When your sales staff uses electronic signatures, you will see an improvement in the company's workflow process.. consider this. All of your documentation becomes digital, allowing you to quickly communicate the right information inside the same system without the chance of it being lost in transit. There is no longer a gap between sales and execution, whether it is between the logistics and operations team or the financial team.
You don't have to rely on physical papers, so contracts may be instantly delivered to the correct person with the press of a mouse. There is no requirement for fax machines, copiers, or printers. You don't even need a physical file because everything is kept safe on the cloud. Electronic signatures are required for your sales team! Sign.cc is the finest electronic signature in terms of ease of use as an open-source solution. It is excellent for SMEs with existing commercial solutions that require a supplementary digital documentation system.
Sign.cc integrates seamlessly with major business cloud storage options such as Google Drive, Box, and Dropbox. You may also integrate it with your company's CRM system, and Sign.cc works with Zoho and Gmail. To mention a few, we have clients in real estate, education, healthcare, law, tourism, construction, rental firms, and creative media. You are democratizing administration with the centralized electronic signature solution!
2. Make it Convenient
A rapid reaction is critical to the success of any organization. Reduce the time between verbal agreement and contract management. Regardless of your sector, if you can't rapidly produce the documents required to seal the contract, your sales staff is certainly missing a trick. Every. Minute. Counts. Do your salesmen travel to meet with clients? If you still have physical papers, whether it's 15km or 15,000km, there will always be a delay in processing your documentation.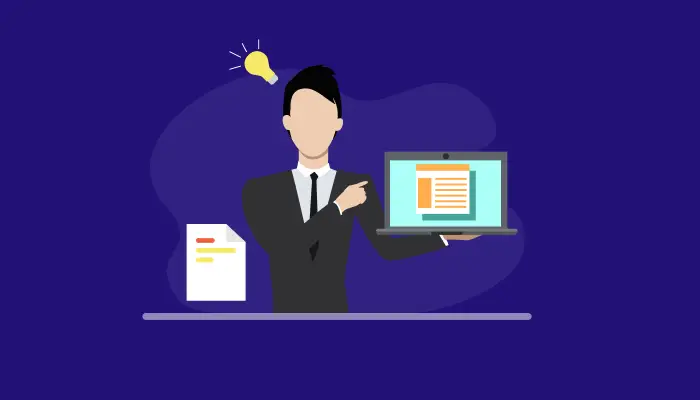 If your sellers are unable to sign online yet want a signature, you do not need to resend the agreement through email, mail, or fax. They may sign the necessary documents on their smartphone, tablet, or laptop, which will update the original document the next time they connect to the internet. If you are in the United States and have a potential customer in China as well as a logistics team in Guatemala, you may simply get your client to sign papers remotely, self-sign them, and transmit them to your logistics crew.
Furthermore, Sign.cc supports over 22 languages, making it particularly appealing to businesses conducting business on a global scale. Sign.cc is available for iOS and Android and allows you to easily import current corporate paperwork or templates into practically any file format, including pictures. What if you need to make a rapid change to a contract? It is far faster to accomplish this digitally using Sign.cc than it is to do it with physical paperwork, which must be changed, reproduced, and disseminated (yawn).
3. Establish Legal, Safe & Secure Documentation
Electronic signatures on electronic document signing are legally binding. When opposed to tangible documentation, you receive comprehensive data tracking with confirmed IP addresses, geographic locations, timestamps, and emails. If you want responsibility and verifiable assurance, this is the way to go. This information is always accessible through your Sign.cc. panel. You may also do this if you receive confirmation notices for freshly signed papers that we're unable to be signed. For enhanced protection, any documents you import will be instantly converted to PDF files.
Whether your material is just being kept or is in transit to be signed, it is always encrypted, which means that even if hackers managed to breach all levels of protection, they would be unable to read the papers. Digital paperwork is far more secure and simple to manage than your old rusted file cabinet with a padlock. Period. You may restrict access to your Sign.cc documents using multiple degrees of user access, giving an extra layer of protection to your sensitive material. If you are concerned about complying with all of the most recent personal data protection requirements, we have you covered as well! Sign.cc complies with both EU GDPR and US law.
4. Quicker Invoicing
In every business, the most prevalent complaint across departments is between the sales and finance teams. What is the reason behind this? To begin with, sales commissions and bonuses are dependent on correct reporting, and finance teams rely on accurate data to charge appropriately. A break happens sometimes along the route. A salesman claims to have sold a particular amount throughout the month, but financial report data suggest otherwise. It's generally due to clerical mistake - a failure by the sales team to transmit the proper statistics or information, or erroneous assumptions by the finance team. Electronic signatures are required for your sales team! Sometimes an invoice is misplaced, and the salesperson is forced to deal with a customer who is merely hanging around hoping that their product or service has not been paid for. Make things simple for your finance staff while keeping your sales team satisfied. Your digital contracts or signed purchase orders may be simply and quickly sent to your finance team, ensuring that they have all the necessary information to charge your clients and that payment delays are never caused by you.
5. Improve Your Profit Margin
All of the reasons listed above will easily increase your profit margin, but there is one more reason why your sales force now needs e-signatures: affordability. Electronic signatures are a cheaper alternative than managing and keeping physical paperwork, which requires you to acquire, store, and disseminates all of your documents. If you're seeking the greatest electronic signature solution for your small business, Sign.cc is the answer! Don't just take our word for it; check out these third-party reviews as well.
You may believe that implementing online signatures at your office is a major undertaking, but you would be amazed at how simple it is. One of the primary advantages of Sign.cc is that it does not overburden its functions: the tool and apps are simple to use, so even the least technological member of your team will be able to operate. Sign.cc's Head of Sales and Business Development, Troy Erstling, is well aware of how much Sign.cc can assist sales teams in a variety of sectors.
I see a lot of companies who chase clients around for signatures, and their clients take forever simply because print/sign/scan takes them a long time and falls by the wayside of priorities. When their clients have an alternative, it saves THEM time, which in turn saves YOU time. Helping yourself by helping others.
How eSignatures Make Marketing Teams More Productive
Most marketing teams, in addition to campaign planning, website administration, and content creation, maintain a company's customer information, track and promote leads, and monitor social networks. They are responsible for obtaining buy-in from other departments and stakeholders inside the business in order to execute initiatives. Printing papers for marking, amending, and approval is a common practice. You are no longer need to go through this time-consuming manual process. A service like Sign.cc accelerates and streamlines all marketing activities, therefore empowering the whole marketing team to sign agreement faster.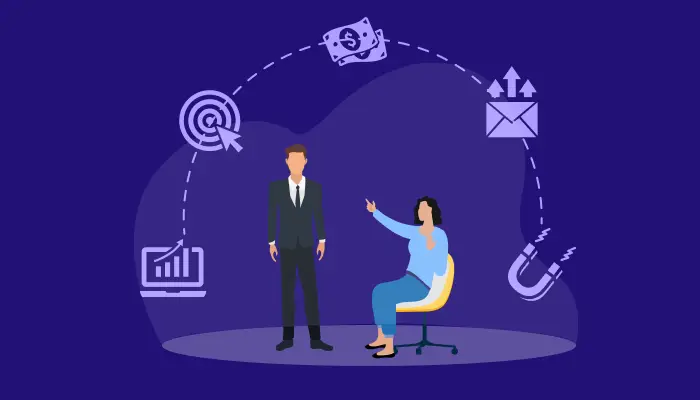 The major advantages include clear visibility into the document's state, including approval stages previously completed and upcoming processes, as well as access to notes and modifications that may impact the next level of validation. As a result, productivity improves, and automated warnings for individuals who have yet to sign assist guarantee projects are finished on schedule. Marketing departments that collaborate with external parties may also share task management using solutions like Sharepoint, one of the apps Sign.cc connects with. According to a study released earlier this year, 83 percent of Europeans still believe that a paperless office is a pipe dream, but part of this is due to the perceived necessity for a handwritten signature. The benefit of using a service like Sign.cc is that it reduces the expense of printing and scanning papers with each modification. It also fully supports all forms of digital signatures, including electronic signatures (secured with a cryptographic digital signature), advanced, and certified electronic signatures that conform with EU eIDAS requirements.
Sign.cc also assists marketers in maintaining the flow of their document process. It is accessible as a mobile application, allowing users to securely examine and sign papers from any device, at any time. Finally, while legal and compliance problems are unimportant to marketing departments, contracts must be signed. Long-term digital signatures are supported by Sign.cc to ensure that documents cannot be tampered with and remain legitimate in the future.
Why is Electronic Signature the Future of Business Contract Signing in Any Industry?
A wet sign or handwritten name is used on paper contracts. Some official papers or agreements need the signatures of witnesses. On each page, they must also include the initials of the signer and witness. This is a time-consuming and laborious operation. It may even result in an unsigned document. In addition, signed agreements may be contested in court to verify the authenticity of the signature or the paper. And such essential papers are occasionally tainted by deceivers.
Electronic signature solutions can help businesses overcome these issues. They are the most secure and tamper-proof technique of document signature. Most nations have legalized electronic signatures by defining what comprises a digital signature. These are just a few of the reasons why electronic signatures are the way of the future for business contract signing in any industry.
1. Electronic Signatures Fit Modern Business Practices
It's difficult to comprehend how businesses functioned prior to the introduction of the internet. In their everyday business activities, most individuals utilize email and online search. They are also signed in via their smartphone or another mobile device while they are not in the workplace. The amount and breadth of knowledge available through internet sources are difficult to match elsewhere.
According to some projections, e-commerce sales for merchants will more than quadruple in the next few years. They are expected to reach $4 trillion by 2020. This expansion, however, is not confined to retail sales. Online, organizations from nearly every industry may be discovered. There are several reasons to anticipate that businesses would continue to explore new possibilities and negotiate partnerships online.
Electronic signatures are now effortlessly incorporated into the operations of many businesses. After utilizing computers to create, revise, and transmit draughts of a contract back and forth, there's no need to dust off the fax machine or send someone across town with a stack of papers to sign. Companies may conclude their contractual agreements online in a safe and timely manner.
2. Electronic Signatures can Enhance Security
Reducing the need to chase piles of paper saves more than simply time. It may be safer to keep contracts in a digital storage system with data encryption mechanisms, user verification, and secure servers than in a file cabinet. You can trace when the document is seen and when the receiver signs it more easily. The Signature Maker in sign.cc will helps you need to sign a Word, PDF, or other form of document? The signature creator on Sign.cc is the simplest and quickest method to produce e-signatures and sign documents online. Create safe, legally binding signatures that are secured by 128-bit encryption with ease. Sign.cc allows you to personalise signatures without losing their legitimacy.
This additional restriction is required to safeguard private information. It is also beneficial in avoiding legal squabbles when a contract went into force. The capacity to confirm the identity of any signing party is a crucial component of utilizing electronic signature software. It also demonstrates that they were aware of the arrangement they were getting into by using an electronic signature.
3. Non-Repudiation
After digitally signing, an entity cannot refute. An electronic signature management solution automates the contractual process, including the creation, signing, and storage of any commercial or third-party document. HR forms and contracts, board documents, policies and procedures, purchase orders, and invoices are all examples of corporate operations that require daily approval. These documents can be digitally signed thanks to the electronic signature.
As a result, there is no need to print them and have someone physically sign them. You don't have to worry about where papers should be saved or scanned into a file when you use an electronic solution. Electronic forms function similarly to the electronic signature application. However, it differs in that the data included on the forms may be electronically collected. The data, together with the physically signed agreement, can then be saved in a database. These forms are useful for a client or supplier onboarding.
4. Enabling the Future of Business
Electronic signatures' historical productivity and efficiency benefits are well-acknowledged among business stakeholders. It provides enormous benefits to forward-thinking companies. The issue is that a reluctance to replace paper procedures sometimes stymies widespread company adoption. Furthermore, the discussion frequently shifts to the technology that support digital signatures. It is also regarded as a problem that must be resolved by the IT department. Businesses must broaden their perspective and prepare for the transition from traditional media to a digital style of working. The transition will assist you in overcoming this apprehension.
eSignatures speed up and simplify the contract signing procedure. They also provide more transparency, increased security, and a better user experience. These are some of the reasons why they will be important in the future of business. However, this will only happen if companies are willing to take the risk and move away from sluggish, paper-based procedures. Finally, esign is the way of the future. They cannot be ignored by any firm seeking to stay ahead of the competition in an increasingly paperless environment. The latest judgment of the Law Commission has erased any questions about the legitimacy.
5. Changes in Security
It is no secret that security is a major concern in today's digital environment. Physical papers, on the other hand, are just as susceptible, if not more so. In the case of a flood, fire, or another unanticipated calamity, paper might be destroyed. Furthermore, they can be stolen or lost. Documents no longer float aimlessly, waiting for a signal, as they did before the advent of digital design applications. They can be saved digitally once signed for safekeeping. The best part is that they may be accessed at any time and from any location.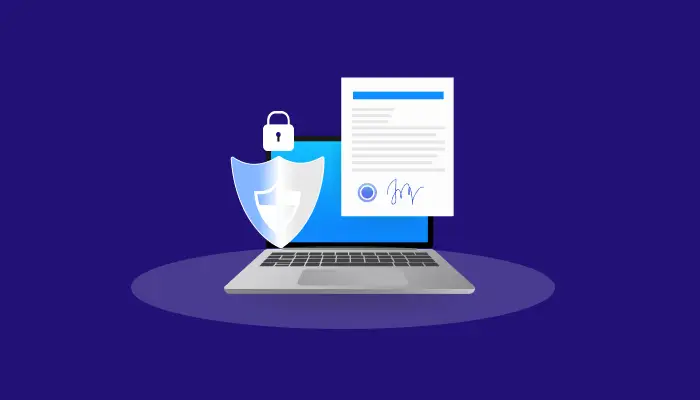 Summary
It is a well-known truth that businesses that use electronic signatures improve the consumer experience. It depicts a customer's first thinking while utilizing an electronic signature service. Accept the hardship of the traditional paper and ink-based method of signing essential documents. It also makes the procedure safe, simple, and straightforward.
While electronic signature software appear to be here to stay, wet ink signatures are far from extinct. There's a chance they'll never be entirely obsolete. Handwritten signatures will most likely be limited to particular instances in the future years. Electronic signatures have the potential to become the preferred technique of entering into business-to-business contracts in the majority of sectors.
Discover Why Sign.cc Stands Out
#1
Get digital signatures on documents like sales contracts, employee HR letters, and more
#2
Create components like signature, date, initials on document via drag and drop builder
#3
Enable multi-party signing and share documents to multiple users
#4
Choose from 15+ scenario based pre-designed templates
#5
Upload documents from your local system or cloud providers like Dropbox, Google Drive and 500Box
#6
Track individual signee status for each document
#7
Send documents for signature from your favorite CRM software like CRM.io
#8
Set a hierarchical order for signing documents
#9
Unbelievable pricing - the lowest you will ever find
#10
Everything your business needs - 50 apps, 24/5 support and 99.95% uptime
Join the SaaS Revolution
All-in-One Suite of 50 apps

Unbelievable pricing - ₹999/user

24/5 Chat, Phone and Email Support