Benefits of Having Electronic Signatures in AEC Sectors
According to a recent survey by Creation Technologies, the average employee with signature ability spends $1,350 per year on paper-related expenses. The expenses can quickly mount in the signature-heavy architecture, engineering, and construction (AEC) industry, where project plans, RFIs, contracts, drawings, and designs all require many signers. Using an all-electronic workflow for signing, exchanging, and storing documents might drastically cut these costs.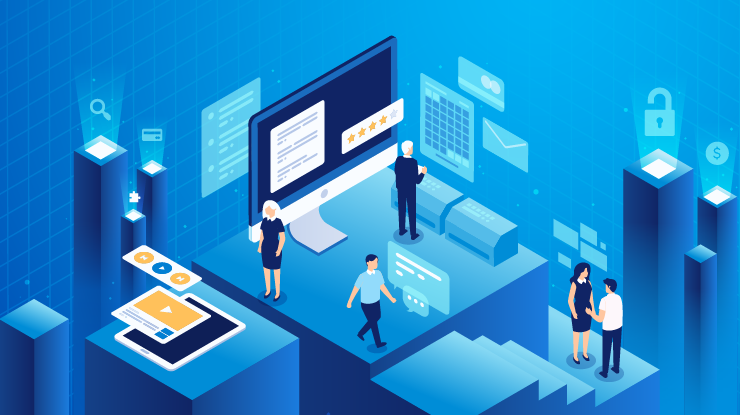 Through improved work flow efficiency, reduced printing costs, elimination of archiving costs, reduction of shredding costs, and fewer trips by the contractor's representative to the building department, electronic documents in the building permit process provide opportunities for cost savings for all parties. While personal interaction will always be crucial, building department staff can be more effective when they are processing permit applications without a customer sitting at their desk.
Four State Regulations in the United States that Require Electronic Signatures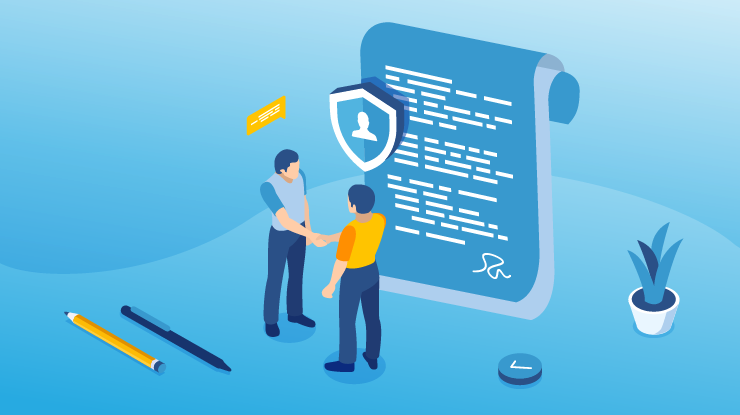 1. The Individual Who Uses the Electronic Signature Must Be the Only One Who Has It
No one should be surprised by this necessity. You want to be sure that the individual who has to sign your document is the proper person, whether you're receiving a signed document or signing one yourself.
Because of the internet's anonymity, there are few means to verify that someone is who they claim to be. External vetting by a third-party public Certificate Authority is one option (CA). CAs are publically trusted organisations that assign Digital Identities to individuals, departments, and businesses. Because a trusted third-party CA confirms your identity before issuing your certificate, and you use that unique certificate to apply your eSignature online, every document you sign contains unambiguous evidence of who signed it, when it was signed, and who verified the signer.
2. The Electronic Signature Needs to Be Verifiable
It is critical to check the validity of a signature, whether it be digital or wet ink. This is why high-value transactions (such as loan applications and certain contracts) frequently require wet ink signatures from a notary Because the parties involved want to make sure the people signing the documents are who they claim they are. The notary verifies the signatures in this situation.
What about electronic signatures, though? This is where obtaining a digital signature from a publically trustworthy CA can be beneficial.
3. The Person Utilising the Electronic Signature Must Have Complete Control Over It
There is a clear trend here: you must ensure that the signature on the paper was genuinely applied by the person. All parties participating in the electronic document exchange must be aware that your electronicl signature can only be used by you.
When it comes to electronic signature maker, this means safeguarding your signing certificate, because anyone who has access to it can use it to electronically sign in your name. A frequent alternative for this is to store your certificate on cryptographic hardware (e.g., a FIPS-compliant USB token), which means you'll need the token plus a password to apply your signature.If your physical hardware token is stolen, the thief will still require your token password in order to utilise your signing privileges.
When you're ready to start looking for vendors, ensure sure they offer hardware certificate protection or, if they don't, that they have another way to meet this criterion.
4. The Electronic Signature Must Be Linked to Data in Such a Way That the Electronic Signature Is Invalidated if the Data Is Altered
The engineering business, in particular, requires content integrity and intellectual property protection. You want to make sure that nothing in the document you sign or publish gets modified later. Fortunately, using a electronic signature on a document effectively generates a tamper-evident seal.
When someone opens a signed document, part of the signature validation process (which happens automatically and behind the scenes) entails comparing the content of the document before and after the signature was applied. An error warning will appear if any changes were performed. Going paperless necessitates the use of electronic signatures. Sign Up 14 Day Trial
Benefits of Electronic Signatures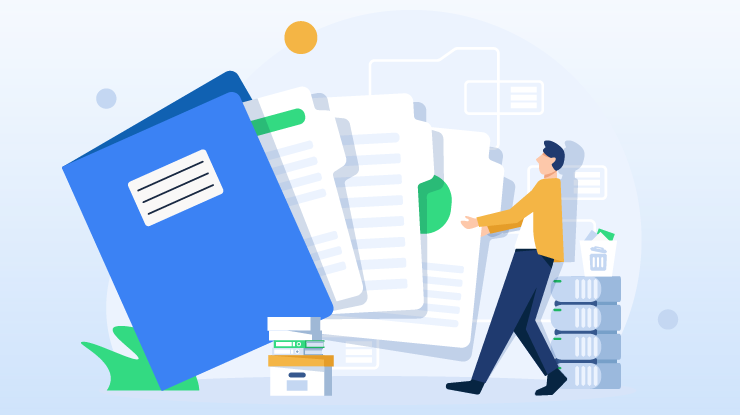 Compared to impression seals or wet seals, electronic signatures are easier to apply to papers.
Documents can be signed as soon as they are finished, reducing the amount of time spent waiting for them to print.
The expense of document printing is decreased or eliminated.
Once the documents have been electronically signed, they can be sent to the contractor.
Formalizing Construction Documents in Order to Get Permits
The contractor assembles the construction documentation required for permitting into an application package. The term "contractor" is used to represent the "applicant" for the purposes of this text. While the contractor is usually the applicant, the applicant could also be a design professional or the owner in some cases. Electronic document signing and sealed drawings, computations, and specification papers generated by Florida licenced architects and/or engineers must be signed and sealed with an encrypted electronic signature. Documents that were not written by an architect or engineer should include an information block that identifies who created the document and provides contact information in the event that concerns arise.
Architects and Engineers' Electronic Signatures
Licensed Architects and Engineers in the state of Florida use seals and signatures to identify authentic papers. Wet seals and imprint seals serve the same purpose as electronic or digital signatures. As long as it complies with existing standards, an electronic signature and digital signature is an acceptable means of document authentication.
When an electronic signature is linked to a PDF file, one of its most crucial features is that it can be validated as authentic. Construction drawings or documents with an electronic signature may only be submitted to a jurisdiction in electronic format for the purpose of project permitting. The authenticity of an electronic signature on a printed copy of an electronic document cannot be confirmed, and so is not valid as a permit submission. Only when the jurisdiction has electronically stamped and safeguarded an electronic document with an electronic signature may it be produced for use in the field.
Conclusion
Electronic signatures are unquestionably the best option. They meet the conditions outlined above, which are the foundation for most state engineering electronic signature regulations, by authenticating the signer, validating the signature, and assuring content integrity. In reality, the three state laws cited in this piece all clearly specify Digital Signatures, as opposed to other sorts of electronic signature software.
Discover Why Sign.cc Stands Out
#1
Get digital signatures on documents like sales contracts, employee HR letters, and more
#2
Create components like signature, date, initials on document via drag and drop builder
#3
Enable multi-party signing and share documents to multiple users
#4
Choose from 15+ scenario based pre-designed templates
#5
Upload documents from your local system or cloud providers like Dropbox, Google Drive and 500Box
#6
Track individual signee status for each document
#7
Send documents for signature from your favorite CRM software like CRM.io
#8
Set a hierarchical order for signing documents
#9
Unbelievable pricing - the lowest you will ever find
#10
Everything your business needs - 50 apps, 24/5 support and 99.95% uptime
Join the SaaS Revolution
All-in-One Suite of 50 apps

Unbelievable pricing - ₹999/user

24/5 Chat, Phone and Email Support