How to Choose a Digital Signing Software for Healthcare Sector
If you only think of the signing pad your patients use for in-office signatures or the digital signature tool embedded in your EHR when you hear the phrase "digital signature for healthcare," you may be missing out on the all-encompassing potential of a full-service digital signing software to transform the patient experience and staff efficiency. Going beyond your EHR to create more effective paperwork processes throughout your whole healthcare business entails implementing a digital signature system that can satisfy patient expectations and fulfill your diversified paperwork demands.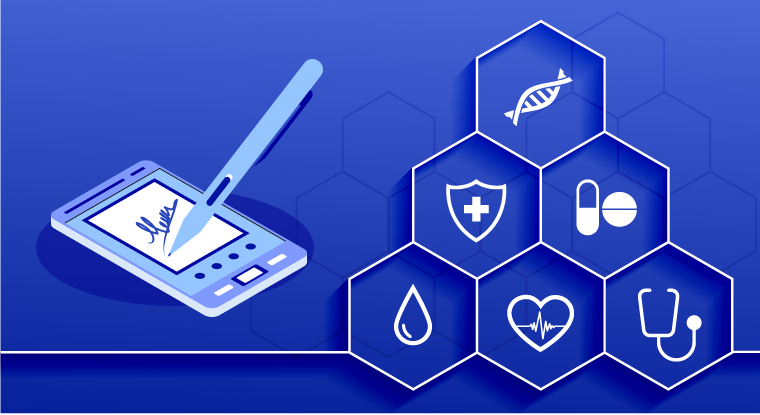 Full-service digital signing software are capable of much more than just collecting and storing electronic signatures. Robust solutions make it possible to:
Your patients will benefit from a more convenient experience, including remote signing on their preferred device from anywhere.
Your employees will be able to handle all aspects of paperwork, from preparation and form production to ID verification, compliance, and accessible considerations for those with disabilities.
Your clinic can save templates for frequently used forms, track who has signed or needs to sign, distribute policy updates to all patients (or workers) in bulk, utilize different authentication methods, and develop self-service forms on your website.
HITECH Act
In an attempt to streamline the sharing and maintenance of health information technology, the Health Information Technology for Economic and Clinical Health Act (HITECH) was introduced and passed into law in 2009.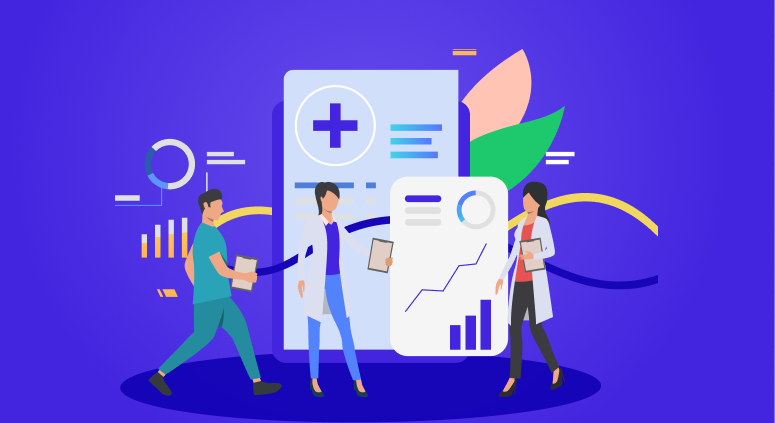 Since HITECH was implemented, the number of hospitals employing electronic health records (EHR) systems has increased from 10% to 96%.
HIPAA
The Health Insurance Portability and Accountability Act (HIPAA) was enacted in 1996 to define and regulate the requirements for those in the healthcare industry to communicate clearly and consistently through a single billing system (currently ICD-10) in order to reduce fraud and protect patients' personal health information (PHI).
Electronic signatures have directly aided HIPAA compliance standards by allowing for more consistent record audits, faster provision and approval of privacy policies, and more efficient and accessible data exchange.
A Guide for Choosing Digital Signing Software in the Healthcare Sector
1. Does the digital signing software make it easier for patients to sign documents?
The patient experience is at the heart of your continuous quest for greater service and retention as a healthcare provider. Filling out patient paperwork, on the other hand, is a time-consuming part of many patients' appointments. Look for features that enable easy and straightforward form completion when picking a document signing app, so patients may save time, get right to the point of their appointment, and have a more fulfilling patient experience.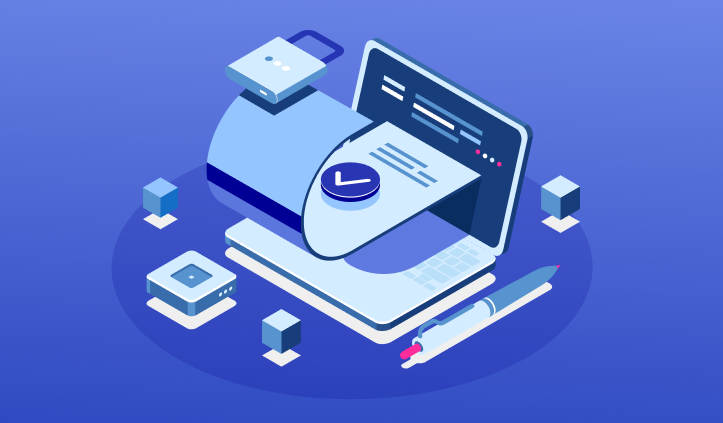 Mobile compatibility, automated and digitized workflows, and digital data collecting are all characteristics of a full-service digital signature creator that make it simpler to gather third-party signatures, sign material remotely, and build a secure signing environment.
2. Is the digital signing software compatible with other software?
Overworked and burned-out healthcare staff Their everyday tasks should be made easier by software solutions. As a result, it's critical that your digital signature partner has the dynamic integration skills to operate with the technologies your company presently employs and those it plans to adopt in the future.
Choosing a digital signing software that extends beyond your EHR and interacts with the technologies your company already uses will help you to streamline operations and maximize the value of your investment.
3. Is the digital signing software capable of automating operations and removing manual tasks?
Patients aren't the only ones who are harmed by ineffective agreement processes. Healthcare staff waste time manually verifying forms for completeness and rekeying material into systems when using traditional paper-based agreements.
The optimal digital signature online system will have automation features that eliminate manual chores and allow healthcare personnel to focus on more important activities. To automate the process of creating document templates and signing information on forms, look for a digital signature platform with flexible workflow options.
4. Will the digital signing software help to reduce security risks while also making compliance easier?
Healthcare businesses, which are subject to stringent federal requirements such as HIPAA, require a digital signature solution to securely retain data and comply with patient privacy laws. HIPAA's criteria for Protected Health Information are met thanks to extensive privacy protection, threat detection, and security procedures (PHI).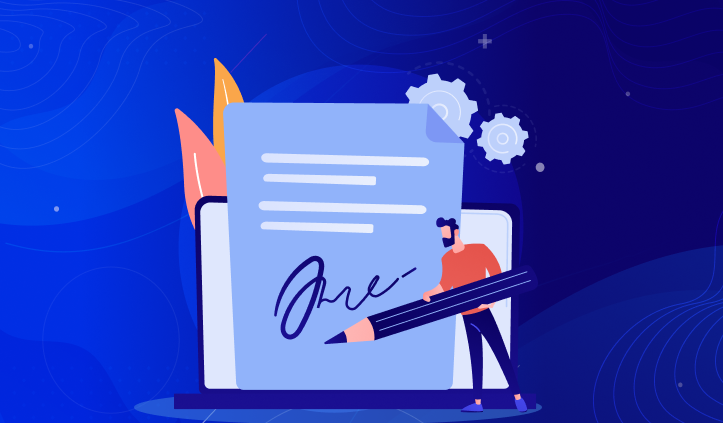 Look for HIPAA-approved templates for documents, including disclosure forms, prior authorization forms, BAAs, and new patient intake forms, from digital signature partners. Furthermore, computerized audit trails that track the time papers are accessed, received, and signed allow for a thorough examination of the agreement process.
5. Is there continuous technical and strategic assistance from the digital signature provider?
The ideal digital signature supplier will be someone who recognises that your connection with them will extend beyond the initial adoption of their product. They should be forward-thinking, assisting you in discovering new methods to improve your usage of digital signatures, providing technical support, and proposing options for expanding your practice. Consider whether a partner can provide extensive educational resources, training tools, and user forums to address all of your team's concerns.
As a healthcare professional, you want to make sure that patients with visual, physical, or speech disabilities can access digital documents. Check that the signature tool is accessible to people with disabilities or who lack technological knowledge before making your decision.
Electronic signatures are employed in a number of ways during a typical hospital day. Sign Up 14 Day Trial
The following are some of the most prevalent ways that digital signatures aid important medical processes for both personnel and patients in hospitals.
i) Client Charting
In hospitals, charting is a critical procedure that records a patient's medical history, health complaints, observations, and anything else that is relevant to their treatment. Doctors, physician assistants, nurses, physical therapists, and patients all need to sign off on chart notes. This crucial procedure may be completed quickly and efficiently using electronic signatures from the patient's bedside or anyplace else in the hospital.
ii) Prescriptions
Physicians and nurses may effortlessly prescribe vital medications while on the road or while visiting patients using electronic signatures. Digital RXs and electronic signatures have greatly simplified patient care while in the hospital, as well as the discharge process by allowing prescriptions to be transmitted immediately to the pharmacy for fulfillment.
iii) Medical Billing
By integrating electronic signature software into medical billing software, billing professionals can get agreements signed, charge patients and insurance companies, get payment, and issue receipts faster than ever before.
iv) Approvals
Time is often of importance at hospitals when it comes to procedure approvals. Patients, their families, and physicians rely on electronic signatures to ensure that urgent and required patient treatments are authorized swiftly and efficiently.
v) Pharmacy Transactions
By implementing electronic signatures into their systems, pharmacists may assure timely vendor deliveries and tracking of released medicine. Pharmacists may use digital signatures to trace pharmaceuticals from order to dispensation with only a few keystrokes.
vi) Audits
From beginning to end, the signature process should be traceable, including who signed it, when it was signed, who viewed it, and where the document was transferred after it was completed. This will aid in the prevention of fraud, the protection of patient privacy, and the streamlining of any formal auditing procedure.
How Sign.cc Can Help?
Sign.cc by 500apps is designed with key features of electronic signature software that may assist hospitals in making signing processes for patients and healthcare professionals simple and secure. Our professionals understand the demands of hospitals and healthcare providers, and they will collaborate with you to integrate our hallmark solution into the software and procedures you already use.
Discover Why Sign.cc Stands Out
#1
Get digital signatures on documents like sales contracts, employee HR letters, and more
#2
Create components like signature, date, initials on document via drag and drop builder
#3
Enable multi-party signing and share documents to multiple users
#4
Choose from 15+ scenario based pre-designed templates
#5
Upload documents from your local system or cloud providers like Dropbox, Google Drive and 500Box
#6
Track individual signee status for each document
#7
Send documents for signature from your favorite CRM software like CRM.io
#8
Set a hierarchical order for signing documents
#9
Unbelievable pricing - the lowest you will ever find
#10
Everything your business needs - 50 apps, 24/5 support and 99.95% uptime
Join the SaaS Revolution
All-in-One Suite of 50 apps

Unbelievable pricing - ₹999/user

24/5 Chat, Phone and Email Support