Guide for Creating Custom Contract Templates
Contracts can be complex, and this can be even more challenging if your company has to sign contracts with clients more frequently. You may need to have reliable software that gets the job done.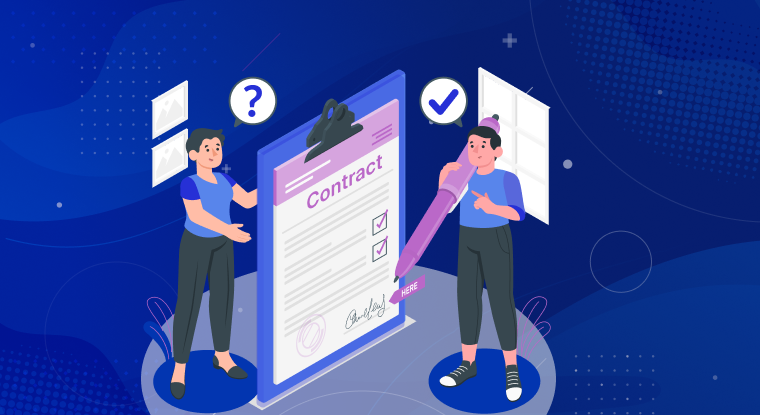 Contracts can be complex, and this can be even more challenging if your company has to sign contracts with clients more frequently. You may need to have reliable software that gets the job done. If this sounds like something you've been thinking about or simply want to know more about creating pre-designed templates, this post is meant for you.
This guide will help you understand more about contract builders and why these digital solutions are of great importance to any business today. We will also guide you in selecting the right software that meets your business needs. Ready? Let's jump into it!
Comprehensive Guide to Create Contract Templates
Before getting into detail about building contract templates, let's define what a contract template is meant.
What is a Contract Template?
A contract template can also be termed an agreement template. By definition, this is a generic document that should be filled with vital contract details for it to become a legal and binding document. Typically, any contract template should be dully filled with relevant information from different parties. In most cases, you will find that these templates should be frequently updated to ensure that they match with any new legislation in place. Most businesses rely on contract templates designed online because keeping up with manual errors is a challenge. Moreover, these contractual documents are legally binding, which is why they should be constantly updated with error-free information.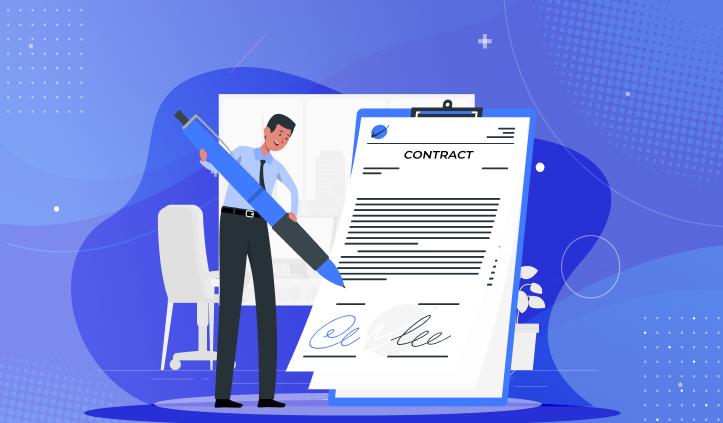 Can You Create a Custom Template Without a Software?
While it's possible to build a contract template without the help of any digital tools, this process is incredibly challenging. This is especially true if you work with complex contracts that require specific terms and conditions to be constantly updated. The same case applies to situations where multiple parties from different locations are required to sign the contract. If you choose to follow the process manually, you may have to fax the document.
The reality is that building a custom template without relying on any digital signature online is only a waste of time and energy. You have to read through the entire document and ensure there are no errors. The chances are that you may miss a few things here and there, which will affect the contract's legitimacy. You should also remember that you may require signatures from distantly located parties. Again, this is another challenge you will have to bear.
Why go through all the hassle? Save time by relying on Sign.cc. Sign Up 14 Day Trial
Benefits of Using Custom Contract Builder Software
You could gain tons of benefits by using contract builder software that provides you with custom-built templates to use. For starters, you get to save a lot of time. You are probably reading this post because you understand how creating contracts is time-consuming. However, maybe you've tried it before, and you want to simplify the process. This is where Sign.cc comes in handy.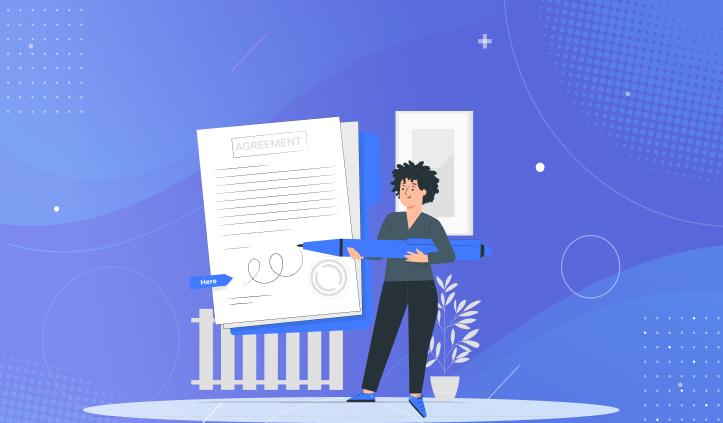 Introducing Sign.cc
Sign.cc is a product of 500Apps. This software allows you to choose a template and personalize it according to your business needs. You can add the terms and conditions based on the type of contract you want. The software also allows you to save the document in a format that your end-users will easily access. The drag and drop feature allows you to upload documents on your PC, Dropbox, or Google drive. You can then add fields from other files you have. Moreover, your selected templates can be shared conveniently with your team or colleagues. This leads to increased productivity since you can get the feedback you need from any parties involved in the contract. Another interesting aspect of the templates you get from Sign.cc is that you can reuse them as much as you want.
Other vital features of Sign.cc include:
Pre-designed Templates
Customizable Documents
Signing Order
Email Reminders
CRM Integrations
Unlimited Team Projects
Electronic Signature
Multi-party Signing
Contract Management
Team Collaboration
Advanced Reports
Other Benefits of Contract Template Builders
Besides helping you to save a lot of time when building custom contracts, using the right solution simplifies the whole process of coming up with contracts that should be signed. For example, Sign.cc is a simple tool that won't take you time before learning how to use it. The easy-to-use interface guarantees that you build contracts effortlessly. Since you can have your contracts ready for signing within a short time, it also means that you can have your contracts signed faster.
It's also worth noting that Sign.cc allows multi-party signing. This is a feature that makes it possible to request eSignature online from other parties who might not be physically present in the company. Sign.cc is an electronic document signing software, which means you can request e-signs from any party as long as they are connected to the internet. That's how efficient it is to use Sign.cc for electronic signatures and building custom contract templates.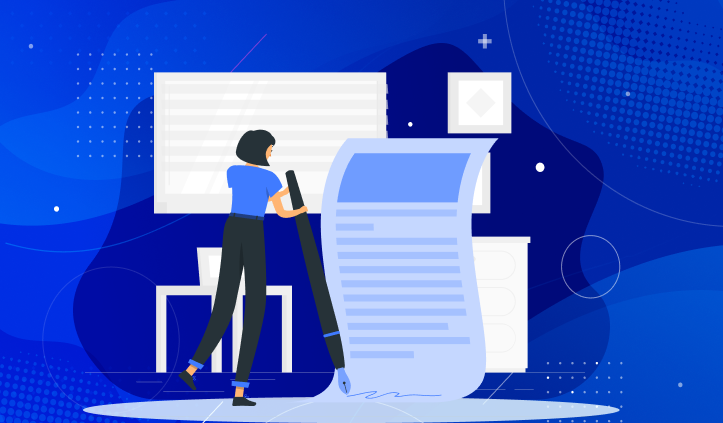 Judging from the list of features that Sign.cc offers, it's evident that there is more you can do with this solution. For example, the managing contacts feature allows you to add or remove signees depending on the number of people that should sign a given contract. You can also follow up on signature requests by sending reminders and notifications to your contacts. This way, you will never waste time waiting for signatures from parties involved in the contract.
Another benefit of relying on contract-building digital solutions is that you can automate the process of keeping track of the contractual process. Contract management will ensure you don't miss any important dates that might affect the terms and conditions specified in the contract. This is of great importance, especially if you have many contracts to keep up with. For example, your staff might forget to remind you to sign specific contracts, but the right software won't forget to send you a reminder in time.
Conclusion
Technology has indeed changed how businesses can manage their contracts. Advanced electronic signature software made it possible to automate the process of tracking and updating crucial information on these contracts. Moreover, these tools have also simplified the process of creating contracts. You no longer have to stress with the paperwork since contract templates can quickly be customized to suit your business needs.
Discover Why Sign.cc Stands Out
#1
Get digital signatures on documents like sales contracts, employee HR letters, and more
#2
Create components like signature, date, initials on document via drag and drop builder
#3
Enable multi-party signing and share documents to multiple users
#4
Choose from 15+ scenario based pre-designed templates
#5
Upload documents from your local system or cloud providers like Dropbox, Google Drive and 500Box
#6
Track individual signee status for each document
#7
Send documents for signature from your favorite CRM software like CRM.io
#8
Set a hierarchical order for signing documents
#9
Unbelievable pricing - the lowest you will ever find
#10
Everything your business needs - 50 apps, 24/5 support and 99.95% uptime
Join the SaaS Revolution
All-in-One Suite of 50 apps

Unbelievable pricing - ₹999/user

24/5 Chat, Phone and Email Support