Real Estate Sector: Simplified with Digital Signature Creator
Whether you're an agent, a client, a broker, or a seller, digital signature software can assist you in getting paperwork signed in a timely and efficient manner. Many real estate professionals will have to deal with multiple out-of-state or international clients, which can complicate the document management process and make your workflows inefficient.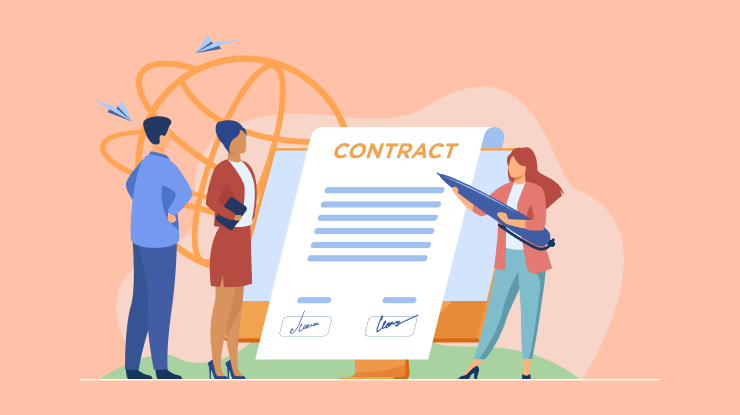 Digital signature technology is used every day in nearly every industry around the world for a wide range of agreements, including non-disclosure agreements, sales contracts, emergency contact forms, purchase orders, and employment offer letters.
It's useful to consider digital signature technology in two ways:
Sending a contract for signatures
Signing a contract you've received
Why Choose Digital Signature for Real Estate?
The digital signature creator enables your clients and all other stakeholders in the home buying process to electronically sign documents. Many of the most inefficient tasks in the homebuying process can be eliminated when real estate forms are handled digitally.
Your brokerage can use digital signature technology to:
i) Improve your Competitive Advantage
Buyers today are more informed and digitally savvy than ever before. Agents are under increasing pressure to keep up, especially as millennials dominate the market. To meet your clients' increased expectations, you'll need a digital toolkit. Begin by eliminating paperwork—and the agony of printing, signing, mailing, and faxing endless documents.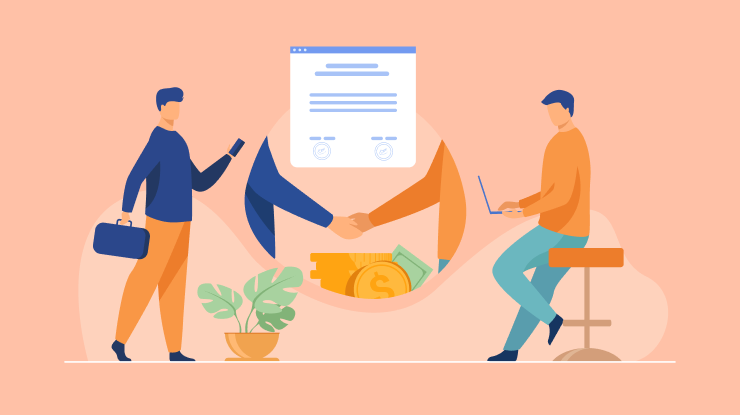 ii) Close Deals More Quickly
As an agent, your job entails filling out real estate forms, which can be time-consuming. Any hiccup in the process increases the likelihood that irritated customers will take their business elsewhere and tell their friends to do the same. According to the National Association of REALTORS®, repeat clients and referrals from previous clients account for 30% of their business. You can use agreement templates with digital signature technology to save time and ensure that clients sign and fill out forms correctly every time. Digital signature can help you complete real estate contracts more quickly. In fact, more than 80% of DocuSign transactions are completed in under 24 hours.
iii) Spend Less Time on Paperwork and More Time With Clients
Relationships in real estate are built on exceeding clients' expectations. That means catering to the digital, on-demand experiences that buyers and sellers expect these days. Clients, for example, will not accept being asked to complete and fax a purchase and sale agreement or to print, sign, scan, and mail sellers' disclosure forms. You can significantly increase customer satisfaction among your clients by using digital signature technology. Digital agreements and digital signature online can save you time by eliminating the administrative work of managing physical paperwork and rekeying data, both of which expose you to risk.
iv) Save Money and Time
Digital signature allows you to avoid the costs of printing, shipping, and storing documents. When manual workflows are replaced with digital signatures and automated processes, businesses can operate more quickly and efficiently.
Allowing documents to be signed electronically saves precious time for anyone buying or selling property. Sign Up 14 Day Trial
The Strenuous Process of a Typical Real Estate Closing
Closing is the act by which a property seller transfers ownership of a property to a buyer or by which a mortgage borrower accepts some financing from a lending institution. The closing represents the completion of a time-consuming and lengthy process for borrowers, sellers, and buyers.
Depending on where you live, closing a real estate transaction is handled by an attorney, escrow company, or title company, also known as settlement agents. The relevant parties meet with agents on the actual closing date to sign various agreements, including disclosures and property transfer documents.
1. Electronically Closing Real Estate Transactions
Mortgage transactions, deed recording, and real estate sales can all take place in real-time using electronic closing methods, even if none of the parties involved are physically present. Settlement agents and mortgage lenders can use an electronic signature software to create and store digital real estate documents. As a result, borrowers, buyers, and sellers can easily obtain and review these agreements and contracts prior to closing.
Digital Signatures are Commonly Used in the Real Estate Sector
Digital signatures can be used by all parties involved in a real estate transaction to sign a variety of documents, disclosures, and agreements, including:
Purchase offer
Contract for sale
Letters of pre-approval
Plans for floors
Occupancy certificate
Affidavits of Name
Affidavits of the seller
Residential information disclosure
Leases
Rental contracts
Disclosures at the end
Mortgage applications
Considerations for Utilizing Digital Signatures to Complete Real Estate Paperwork
Parties considering using digital signature software should first investigate the levels of security provided by various digital signature software providers. Different providers provide varying levels of security and authentication, and some even provide additional security measures such as digital seals and audit trails, which prevent contracts from being tampered with after execution. To avoid any doubts about enforceability, those initiating real estate transactions should ensure that the documents show the parties' approval to use digital signatures.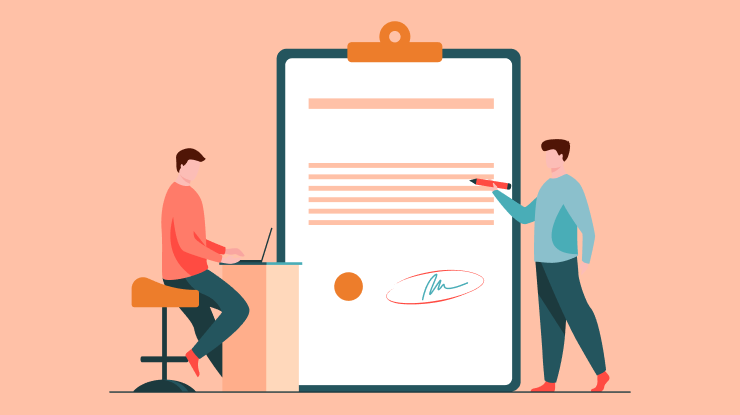 Digital signatures gained popularity quickly because they provide a number of significant advantages over traditional, physical signatures. These include:
1. Consistency
You've seen it numerous times. When a client signs a stack of papers, whether at the initial listing appointment, when making an offer, or at closing, their signature begins to vary dramatically due to fatigue, boredom, or sheer repetition. A digital signature allows you to use one new, official signature and then repeat it as needed throughout the document or document packet. This consistency makes the signature more consistent and thus more reliable.
2. Permanence
As a real estate agent, you must keep documents on file for several years. Digital signing and filing saves storage space and is far more dependable than keeping track of every piece of paper associated with dozens or hundreds of transactions. Furthermore, there is no need to be concerned about a coffee spill or accidental document damage. An digital signature is always current, legible, and accessible.
3. Speed
Because everyone is so busy these days, it can be difficult to schedule a meeting with clients for signatures. With digital signatures, everyone can sign documents as soon as they are ready, and they are then electronically transmitted to the other agent, saving everyone time.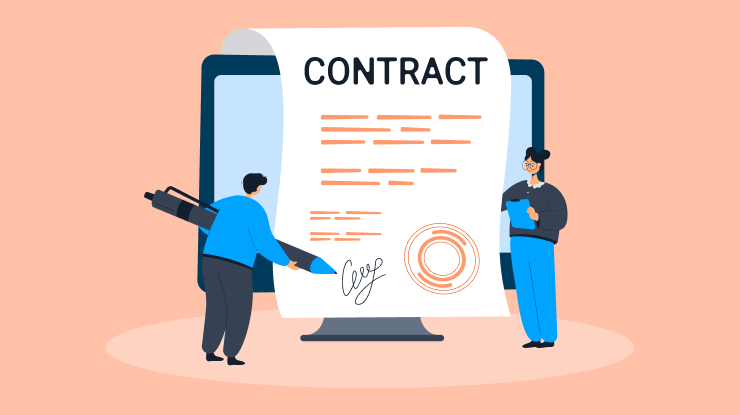 This is especially useful for you as an agent or broker because it allows you to keep the transaction moving while you are on the go. Furthermore, in a multiple offer situation with a short turnaround, an digital signature can mean the difference between your client's offer being considered or being too little, too late.
4. Convenience
Clients are away on vacation. Relocating out-of-town clients who are looking. High-powered couples with demanding jobs that necessitate long hours. All of these clients can be difficult to locate, and obtaining physical signatures from them can take days. The ease of use of signature maker can benefit both them and you by reducing stress and streamlining the process.
5. Security
Digital signatures include additional security features such as timestamps, serial numbers, and other elements to ensure the signature's reliability. They also automatically remove signatures if later changes are made when integrated with a transaction management system, ensuring that the client's intention is clear.
Conclusion
When it comes to the use of digital signatures, as with so many other aspects of real estate, clear communication and a focus on the client can help you avoid problems and protect yourself. Modern technology is a tool that allows you to have more control over your transactions. Allow electronic signature software to streamline your transactions and simplify your systems and processes, saving you time and stress.
Discover Why Sign.cc Stands Out
#1
Get digital signatures on documents like sales contracts, employee HR letters, and more
#2
Create components like signature, date, initials on document via drag and drop builder
#3
Enable multi-party signing and share documents to multiple users
#4
Choose from 15+ scenario based pre-designed templates
#5
Upload documents from your local system or cloud providers like Dropbox, Google Drive and 500Box
#6
Track individual signee status for each document
#7
Send documents for signature from your favorite CRM software like CRM.io
#8
Set a hierarchical order for signing documents
#9
Unbelievable pricing - the lowest you will ever find
#10
Everything your business needs - 50 apps, 24/5 support and 99.95% uptime
Join the SaaS Revolution
All-in-One Suite of 50 apps

Unbelievable pricing - ₹999/user

24/5 Chat, Phone and Email Support