5 Reasons Your Sales Team Needs Digital Signature Creator
The sales process is currently undergoing a digital makeover. And we've already seen how this revolution is taking shape across a variety of industries, including healthcare, education, automation, and so on. Companies must first provide their sales staff with the tools they need to reduce time spent on repetitive, time-consuming tasks. After all, for many businesses, sales represent the bottom line.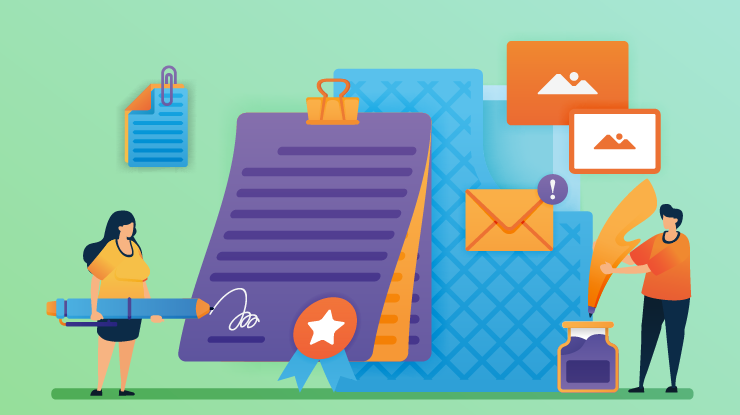 According to studies, salespeople spend about 39% of their time completing deals and the remainder on administrative duties. The lag occurs at this point. Physical contracts also undermine the sales chain. How? The contract signing process takes more than five days on average, costing firms time and money.
Why Digital Signature Creator Important for Sales Professionals?
When a client signs on the dotted line, it is the most important point in a salesperson's deal flow. This phase signifies the completion of a contract — crossing the finish line!
So, if signing, sealing, and delivering a contract is the most game-changing phase in the process, shouldn't it also be the simplest? Many small and medium-sized firms still use pen and paper, but tracing down a wet-ink signature is getting increasingly difficult as business gets more remote and dispersed.
Benefits of Digital Signature Creator for Sales Teams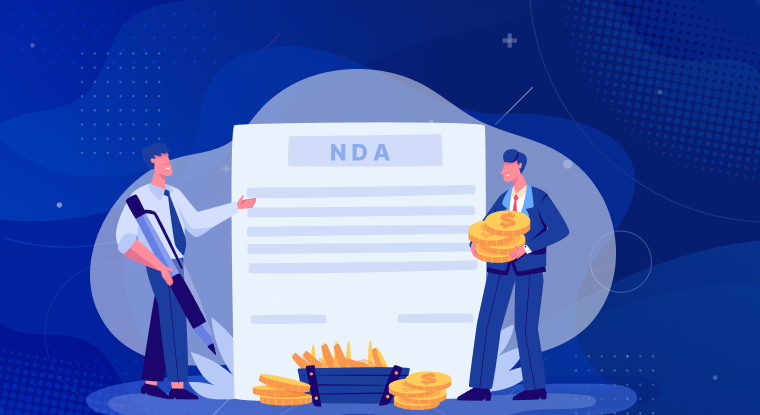 1. Deals are Closed 60% Faster
For salespeople, coordinating document signing flows without a single center is a major problem. It necessitates juggling a slew of email threads, manually following up, storing and downloading signed PDFs to your local disc, organizing individual files... hassles galore. Furthermore, all of these micro-steps can cause the closing process to be greatly delayed. Use digital signature creator to eliminate bottlenecks and streamline the process from beginning to end: our signature requests are delivered straight to your clients' inboxes, along with a link that takes them to our interface (even if they don't have an account). Then all they have to do is sign the document, and the job is done.
2. Easily Keep Track of Your Progress
Salespeople can receive a rapid overview of everything on their plate using simple and straightforward dashboard, which includes pending signature requests for clients, fulfilled requests, requests pending on them, and more. Instead of travelling to your email and attaching yet another message onto your existing thread, it's also remarkably simple to send reminders to lagging signers with a single click.
3. Reducing the Possibility of Human Mistake
We've said it before, and we'll say it again: a faster sales cycle is a major advantage for salespeople, and Sign.cc has a variety of high-performance features that help them avoid costly mistakes.
Users can create and share pre-designed templates of frequently used documents using Templates, one of our most popular tools. If you frequently send out a certain sort of contract, for example, you may add all of the required information to the original document and designate the signing roles. Select that template the next time you need to send a document for signature and fill in your client's details.
Fields in documents are also useful for preventing omissions that can cause the closing procedure to be delayed. Fields allow you to specify exactly where signers must enter information such as their name, signature, and date, ensuring that they never miss one.
4. Sign From Anywhere
Even before the pandemic, salespeople were always on the go and, as a result, always working on the go. Remote work has taken on a whole new meaning in recent years, and computerized processes have kept businesses running smoothly all around the world.
You can use all features and eSigning capabilities from anywhere in the globe, at any time. Our mobile-first experience makes getting the job done simple, whether you're working from home, logging in from a beach chair, or collecting signatures on-site at a client's office.
5. Integrate to Your Favorite Apps
Sign.cc is built to function wherever you do, and we understand how the correct integration can transform your transaction flow from arduous to simple.
Users can obtain digital signature online, sign papers, and follow document status from within their favorite apps, CRM integration, rather than switching between many windows, thanks to key integrations with popular productivity apps like Google Drive, Dropbox, Teams.cc and CRM.io. At its best, friction reduction.
For salespeople, coordinating document signing flows without a single center is a major problem. Sign Up 14 Day Trial
5 Reasons Your Sales Team needs Digital Signature Creator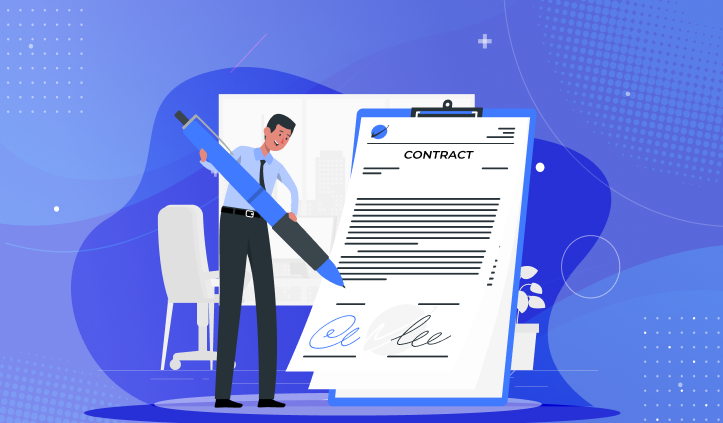 1. Increase Efficiency
When your sales staff uses electronic document signing, you'll notice that the company's work flow procedure improves. Consider that for a moment.
All of your paperwork becomes digital, allowing you to effortlessly communicate accurate information inside the same system without the fear of data loss. There is no longer a gap between sales and execution, whether between the logistics and operations team or the financial team.
You don't have to rely on physical documents, which means that contracts can be instantly delivered to the proper person at the touch of a button.
There are no fax machines, photocopy businesses, or printers required. There's also no need for physical filing because everything is saved in your own private cloud.
2. Make it Convenient
Reduce the time it takes to get a contract after a verbal agreement! Regardless of your business, if you can't swiftly present the documents required to secure the deal, your sales staff is certainly missing a trick. Do your salespeople go out of their way to meet with customers? If you're still using physical documents, there will always be a delay in your paperwork processing, whether it's 15 kilometers or 15,000 kilometers.
There's no need to go back and email, post, or fax the agreement if your salespeople can't be online but need a signature. They can sign the necessary documentation on their smartphone, tablet, or laptop, and the original document will be updated when they return online.
3. Create Legal, Safe, and Secure Documents
Digital signatures on digital documents are legally binding. When opposed to tangible papers, you have a whole data trail with IP addresses, geographic locations, date and time stamps, and verified emails. If you require responsibility and verifiable assurance, this is the best option.
You may access this information at any time from your dashboard. You can also do so when you obtain confirmation of any newly signed documents that were previously out for signature. For further security, all documents you import are immediately converted to PDFs. Whether your documents are being saved or are in transit to be signed, they are always encrypted, which means that even if hackers were to break through all of the layers of security, they would not be able to read them.
4. Quicker Invoicing
In any organization, the most common cross-departmental complaint is between sales and finance! What is the reason for this? For starters, proper reporting is essential for sales commissions and bonuses, and finance departments rely on precise data to invoice correctly.
A disconnect happens somewhere along the way. A salesperson claims to have sold a specific amount for the month, but the financial reporting data reveal otherwise. It's frequently the result of a clerical error, such as the sales team failing to pass on the correct figures or details, or the finance team relying on erroneous assumptions.
5. Improve Your Profit Margin
All of the aforementioned factors will help you increase your profit margin, but there is one more reason why your sales staff now requires electronic signatures: cost. When compared to the administrative and maintenance expenditures of physical paperwork, which include purchasing, storing, and distributing all of your documents, electronic signatures are a much more cost-effective option.
If you're seeking the most cost-effective electronic signature solution for your small business, Sign.cc is the way to go! Don't just take our word for it; check out these independent reviews! You would believe that implementing electronic signatures at your office is a significant undertaking, but you'd be amazed at how simple it is.
One of the biggest advantages of Sign.cc is that it doesn't go overboard with its capabilities — the tool and apps are simple to use, so even the least tech-savvy member of your team will be able to get things done.
Conclusion
We've seen how e-signature systems may improve organizational performance and efficiency. However, if you're still using traditional pen and paper signature methods, it's not too late! With electronic signature software, we can assist you in making the transition to modern, secure, and durable electronic signature solutions.
Discover Why Sign.cc Stands Out
#1
Get digital signatures on documents like sales contracts, employee HR letters, and more
#2
Create components like signature, date, initials on document via drag and drop builder
#3
Enable multi-party signing and share documents to multiple users
#4
Choose from 15+ scenario based pre-designed templates
#5
Upload documents from your local system or cloud providers like Dropbox, Google Drive and 500Box
#6
Track individual signee status for each document
#7
Send documents for signature from your favorite CRM software like CRM.io
#8
Set a hierarchical order for signing documents
#9
Unbelievable pricing - the lowest you will ever find
#10
Everything your business needs - 50 apps, 24/5 support and 99.95% uptime
Join the SaaS Revolution
All-in-One Suite of 50 apps

Unbelievable pricing - ₹999/user

24/5 Chat, Phone and Email Support