Beginning of the Contract Management Process
Contract management processes begin with the identification of contracts and relevant documents that support the purpose of a contract. Contracts are important for a business as it serves as the bond between the business and any other entity. Due to its importance, manually writing contracts is cumbersome, especially in error avoidance processes. Contract management software has been built to solve this problem.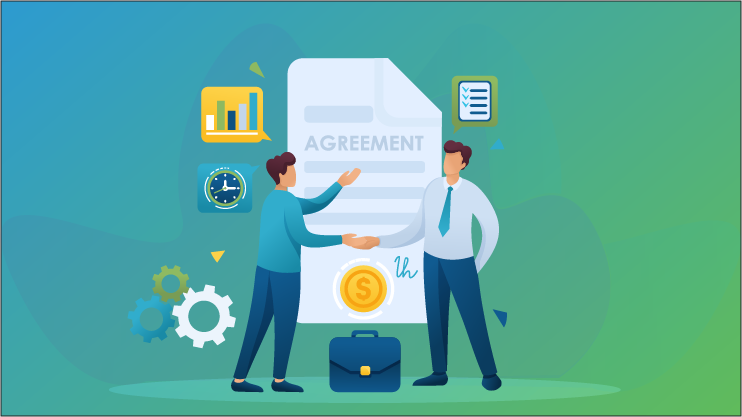 Management of contracts is a very important aspect of business process management that is often neglected. It is important because, technically every form of interaction between a business entity and an individual (whether an employee, a customer, or a member of the general public), or an organization that involves an exchange of products, services, or revenue is guided by a contract agreement in which all terms governing the agreement are stated.
In other words, businesses need to manage their contract agreements properly in order to generate more revenue and disburse adequate compensation to all involved in the agreement. It can be said that contract management is the process of managing the reputation of the business institution and its interaction with other business entities. Before buttressing the advantages of using contract management software solutions, let us first run down the evolution of contract management processes to inculcate a better understanding of the different methods applied through the years.
The Beginning of Contract Management Processes
In the earlier years of business processes before technology automated the entire world of business, business interactions were drafted out and signed using analog methods of linking contracts. These methods were generally slow and inaccurate. Therefore, there was a great need for digitization and automation in the sector. Gradually, as computers began replacing typewriters, contracts are now emailed, sent through fax machines, or scanned.
The time taken for both parties to endorse contracts was the biggest drawback in those years until the emergence of eSignature. The eSignature to be signed with a pen and made it a few seconds' work. The delay posed a great impedance to business processes, revenue generation, and overall business growth and development.
In addition to nullifying time-wasting in contract signing, eSignature online saves businesses the expense of printing, scanning, faxing, and or posting physical documents for every contract they sign. Businesses greatly enjoy optimized productivity from the adoption of this easily adaptable contract signing tactic.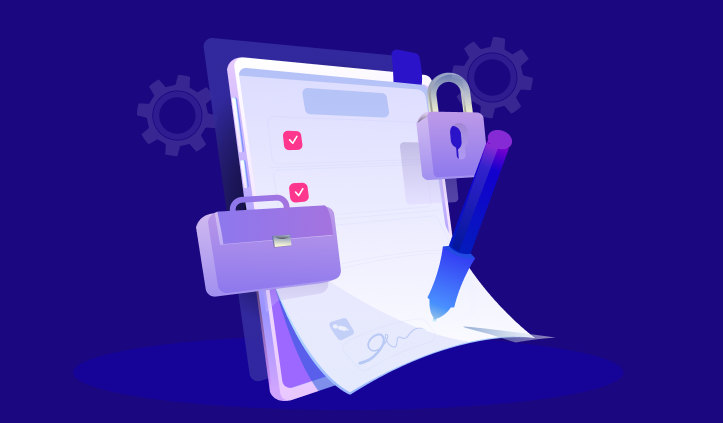 The Eradication of Productivity Loss
Before the digitization of business process management, paperwork was the order at the time and delay is an inevitable attribute of handling business processes using paper and pen. However, since business institutions began adopting digital methods of business process management, productivity has been observed to be at the maximum. This is why business leaders gradually began adopting digital techniques, such as contract management software solutions.
The digital approach to managing business processes exposed businesses to the idea of a better storage option which is the internet cloud as opposed to the traditional book-keeping practices. Cloud-based Customer relationship management software (CRMs) and other cloud-based Business Process Management (BPM) software solutions began to proffer data storage and analysis services, thereby quickly replacing the file shelves and brainstorming boards. These new solutions of record-keeping incited the step up from manual contract management.
Management of contracts is a very important aspect of business process management that is often neglected. Sign Up 14 Day Trial
Even with these software solutions, time-wasting could not be eradicated in managing contracts as sales staff were required to copy out customer details from CRM integration in order to draft every new agreement or proposal, which resulted in the risk of human error and inaccurate results. In addition to the possibility of human errors, the provided information was never adequate, and minor mistakes while writing the contracts could ruin the entire agreement. Furthermore, manually writing and managing contracts consumed lots of time which would have been more productive if spent on making and practicing progressive business ideas and concepts.
Precipitating Contract Management Beyond eSignature
Every process that makes up the entire resolution of a contract is essential and must be performed in a way that saves time, effort and optimizes productivity. eSignature solves the problem of delay in the endorsement of contracts that are already drafted and written out. As pivotal as it may seem, contract signing is only a part of the contract management processes - there is a need for a solution that encompasses all processes beyond the actual endorsement of contracts.
For instance, text creation and editing software solutions like Microsoft Word were the default tools used for the generation and drafting of legal and sales terms and conditions using desktops. These contracts are then manually posted through the department's network of the institution for the required endorsements. Comments were inscribed by each department and passed on to the next which was time-consuming. Other challenges faced by businesses using traditional contract generation processes may be:
Delayance in closing deals may result in missing out on some breakthrough opportunities.
Extra expenditure on contract-related matters.
Probable inefficiency in the resolution of deals.
Loss of revenue as a result of poor contract resolutions.
Low customer retention rate resulting from poor customer engagements.
High risk of a bad reputation for the business as deals with the public is not properly handled.
The Emergence of Contract Management Software
Although automated business process management software solutions tried to ease the traditional method of manually generating contracts, it is plagued with problems of cost inefficiency and delay in the growth and development of business organizations practicing it. For many decades, automated software solutions have been revolutionary in business. Contract management processes were integrated into automated software solutions for businesses to apply in their legal areas.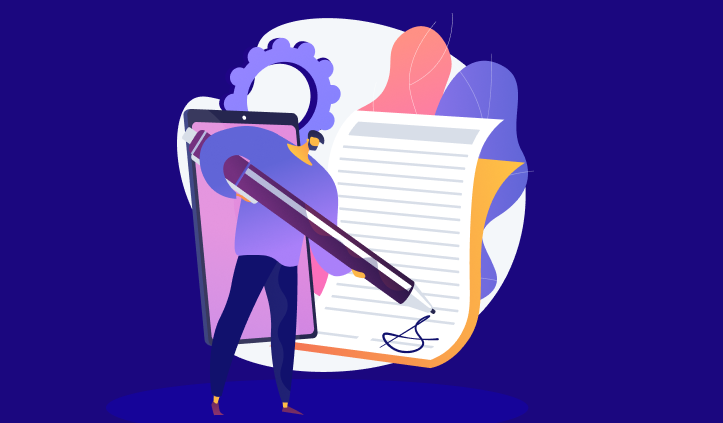 Contract management software is a cloud-based electronic solution to the problems associated with contract generation and endorsement. It can also be seen as software designed with features and actionable tools to organize and store all paperwork relating to the deals struck by a business organization.
These digital signature software solutions are usually automated and can add signing and renewing to an internet-accessible electronic calendar, which is very easy to manage. Doing this helps the business owner or manager in the tracking and allocation of all related materials pertaining to each contract.
The emergence of contract management software solutions offers a solution to the problem associated with manual contract generation. Since then, contract generation is now automated and can be completely synchronized to let team members track progress. They can also use the software solutions to access, edit and store details of contracts on one central dashboard.
The contract management software solutions are packed with aesthetic features like the Clause Libraries that allow team members to store and remotely access clauses that have been approved before from a central storage location. This feature grants all users independent access to a fast and easy contract generation service. Furthermore, it decreases the time spent on generating contracts and presents the contract team with enough time to focus on the more relevant details of the contract.
What are the Advantages of Managing Contracts Using Contract Management Software?
It has been previously stated that contracts are the foundation of all interactions of a business organization with other business entities. Also, software solutions for generating and endorsing contracts allow the institution to make the terms of the contract more advantageous. Generally, these electronic signature software solutions aim at monitoring and resolving the contract in such a way that it optimizes both the operations of the business and the revenue generated from the operations.
CEO and founder of the Rob Powell Biz Blog, Rob Powell defines the software solution for managing contracts in his words, Contract management software stores key information about contracts relating to providers, leases and licensing agreements. He emphasizes the data storage and analysis role played by the software.
In addition, contracts using an automated software custom-designed for your organization is a great way to reduce the workload on your legal team and quicken the activities involved in the process of resolving contracts. Thereby impacting a major boost in productivity and generating more revenue for the company.
Organizations that rely on manual methods of contract drafting are prone to suffer losses in many aspects of deal closing and the execution of the terms of the deals. Very importantly, contract management software solutions can easily integrate and interact with other business process management software to share data and poise the business further in productivity. Some underlying benefits of using these software solutions are highlighted thus;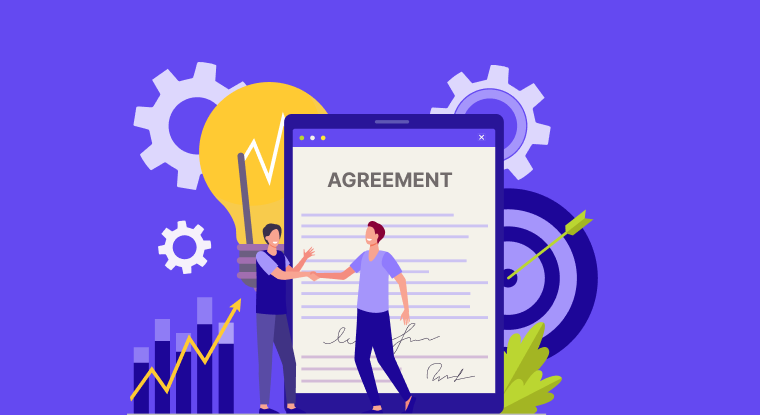 i) The data storage and accessibility features help businesses prepare for audits; During audit trials, auditors usually need access to the entire contract history of the organization which can be made more accessible by using these software solutions to keep track of the relevant details of every deal.
ii) The automated processes usually result in improved compliance by involved parties; These software solutions for managing contracts keep track of all details and terms of the contracts and can be integrated with other business tools that help the parties involved to monitor progress and interact seamlessly. The critical terms of the contract cannot be deleted, and only authorized users can access or edit the document according to the prearranged settings so as to give control to the right contract governing entities.
iii) Enhanced and safer document arrangement; The paperwork of all contracts is of great importance and should be stored securely in an archive. A virtual cloud-based archive cannot be accessed by unauthorized persons, and it is safe from disasters like fire or flood. Software solutions built for creating and handling contracts are always sandwiched with online storage facilities that can be accessed via the internet.
iv Efficiency in contract renewals; For a contract that is being generated and resolved using an automated contract management software solution, the terms and conditions will always be adhered to, especially the deadlines and renewal dates of the contract. Furthermore, since these software solutions have been found to integrate with calendar and project management software, trackers and reminders can be used to anticipate the renewal dates and proper actions taken even before the dates.
With the proper analysis and application of the more detailed information provided by automated systems, forecasting in business is bound to be more accurate. The use of these automated systems designed for managing contracts allows a business owner or manager to monitor the goal achievements better and provides access to software tools and alert systems that notify them on the striking of milestones set for the teams.
Conclusion
Deal negotiation is merely the beginning of contract resolution. Business institutions are required to adequately manage all interactions, agreements, partnerships and the obligations they owe to other business entities as well as those owed to them by others. Proper application of the required tools in tracking and monitoring contract progress will see the business through to making massive progress and achieving new milestones steadily.
A good contract management software like the Sign.cc an electronic signature software software assists the business in eliminating irrelevant expenses on unnecessary services and decreases the money spent on legal fees. It can also provide expenditure visibility, which is critical for monitoring your expenses to be sure you are not investing in an irrelevant administrative endeavor.
Discover Why Sign.cc Stands Out
#1
Get digital signatures on documents like sales contracts, employee HR letters, and more
#2
Create components like signature, date, initials on document via drag and drop builder
#3
Enable multi-party signing and share documents to multiple users
#4
Choose from 15+ scenario based pre-designed templates
#5
Upload documents from your local system or cloud providers like Dropbox, Google Drive and 500Box
#6
Track individual signee status for each document
#7
Send documents for signature from your favorite CRM software like CRM.io
#8
Set a hierarchical order for signing documents
#9
Unbelievable pricing - the lowest you will ever find
#10
Everything your business needs - 50 apps, 24/5 support and 99.95% uptime
Join the SaaS Revolution
All-in-One Suite of 50 apps

Unbelievable pricing - ₹999/user

24/5 Chat, Phone and Email Support