8 Best Online Signing Apps in 2022
The use of apps and software for business activities and transactions have come to stay. One of those essential activities is the process of going through documents and appending your signatures from anywhere using the eSignature tools.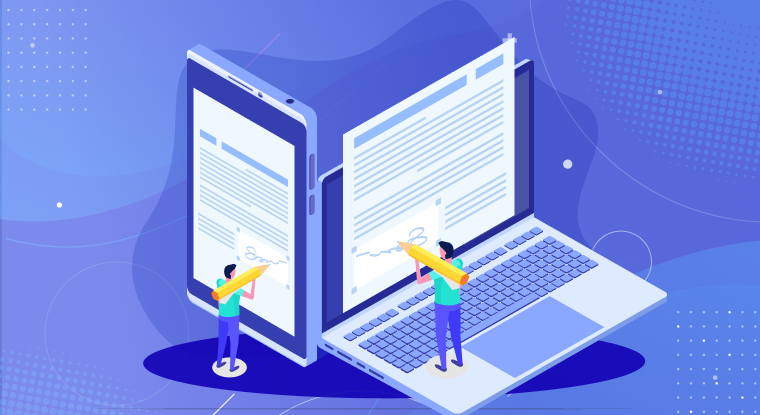 We are in the year 2022; you do not have to be physically present at a meeting or find your way to a particular location before you can cross-check a file or document and append your signature where necessary.
Our Review of the Top Online Signing Apps
The eSignature maker is full of software and tools. You have to consider specific criteria to ensure you end up with the best tool that will serve all-purpose, is easy to use, and is multi-functional. Not to worry, I have conducted exclusive research and developed the top online signing apps that ticked all the boxes. They are;
1. Sign.cc
You might be wondering why Sign.cc is ranked as the best online signing app. The ease of usage, advanced functionality, and versatility make it the best when we compare it with other online signature creator.
Sign.cc helps simplify the workflow within a small or large team. The reminder/ alert feature reminds recipients of the need to go through and append their signature on a particular document. Irrespective of your device or the operating system, you can install sign.cc and append your signature from the comfort of your home or workplace.
The contract management feature that comes with Sign.cc allows you to collect, compile and synchronize documents and then deliver them to the recipients. This way, you can select multiple recipients and merge their contact information with their signatures.
Sign.cc has a cheaper subscription fee of $14.99 per month and gives you unlimited access to all these features. Every individual is expected to have a unique signature. Sign Up 14 Day Trial
2. DocuSign
I rank DocuSign second on my list due to its ease of usage. Once you download the app, you can sign up for the free trial, and on the spot, you get a demo or command prompt to upload your document, signify where to append your signature, and forward it to the recipients.
DocuSign has a well-laid-out dashboard to manage your documents. The sent box bar helps keep and notify you of the documents you send out for perusal and the signature of other parties, while the inbox holds documents sent to you and informs you to check them and append your signature.
This electronic signature software has different templates that you can use to customize your workspace. You can also set up your template with the available tools at the templates dashboard. DocuSign is a popular software among the eSignature tools.
3. Adobe Acrobat Reader DC
Most people who have personal computers already have the adobe acrobat package on their computer. It is easy to use in signing your document. All you have to do is open the document you want to sign via Adobe Sign, select Fill & Sign in the right sidebar, click the Sign button in the toolbar and add your signature.
It should interest you to know that you can use Adobe Acrobat Reader to create your unique signature. You can type your first name or any nomenclature and use the signature tool to convert it to a signature that suits you. You can draw your signature with the mouse or trackpad. If you have your signature signed on paper, you can scan it and upload the image where you want to append your signature.
Adobe Acrobat eSignature tool is one of the most functional and easy-to-use software. It allows you to drag your signature across the document, place it in the right place, save the document and forward it to the recipient, all for free.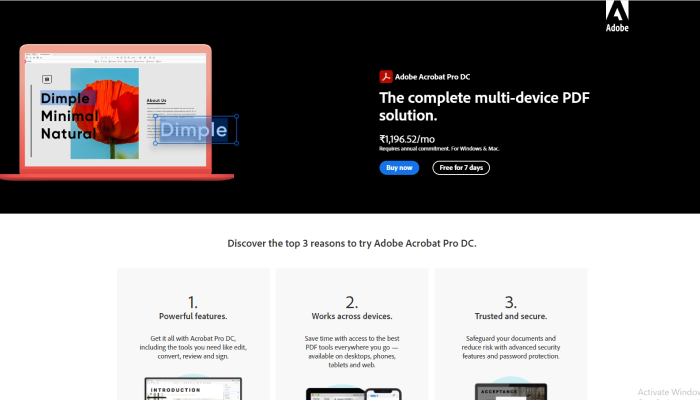 4. Docsketch
Docsketch is a web-based signature app that allows you to upload your document or build a template to sign on. With Docsketch free plan, you can sign and send three documents in a month, while the $10/month. The personal plan gives you access to 5 templates and unlimited documents. The $30/month Business plan has unlimited documents and templates.
5. PandaDoc
PandaDoc is considered the best digital signature creator for collecting payments and completing financial transactions. The software is available on the web, iOS, and android.
PandaDoc allows you to forward a document to the recipient or design your document so that when the recipient appends their signature, they input their credit card details and get charged for the transaction. In addition, you can integrate the software with several payment gateways, such as PayPal, Stripe, and Square.
6. SignNow
SignNow is another eSignature app that allows you to share documents with your team members and get their approval or disapproval before signing. Again, this tool is best suited for a small team.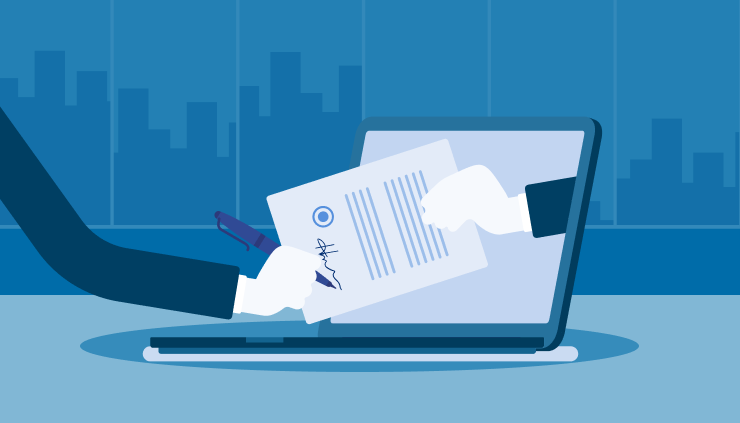 The subscription fee of $20 per month is cheaper than other electronic signature apps where you can set up a team or invite team members for collaboration. When you download the software and sign up, it displays a command prompt to build a team and invite people via their email addresses.
7. HelloSign
HelloSign is an electronic signature tool recently acquired by Dropbox. The integration with cloud storage gives it an edge over other digital signature software. You can integrate it with Google Drive, Box, Evernote, and OneDrive.
Signing with this software is relatively easy; once you log in, two options are displayed: you can either sign and send something or create a template. To sign and send, you will have to import the file you want to sign on, or you can open the file on Dropbox, select it, share the dropdown and then send it to the recipients for their signature.
8. Preview
Preview is a digital signature software for Mac OS users. Preview allows you to create your signature using your iPhone, the MacBook trackpad, or signing on a piece of paper and scanning it with your iOS-enabled device.
You can sign on paper and place the signed paper in front of your Mac camera, capture the signature and drag it to the signature box. In addition, the preview has the permanence feature that automatically saves your signature for future use.
Conclusion
Every individual is expected to have a unique signature. The signature has become an identity that you can use in financial transactions, autographs, legal contracts, letters, correspondence, and a host of other documents. You append electronic signature software on documents to make them legal, assert authentication and make them binding on all parties involved. It is advisable to use software such as Sign.cc to ease your personal and business transactions.
Discover Why Sign.cc Stands Out
#1
Get digital signatures on documents like sales contracts, employee HR letters, and more
#2
Create components like signature, date, initials on document via drag and drop builder
#3
Enable multi-party signing and share documents to multiple users
#4
Choose from 15+ scenario based pre-designed templates
#5
Upload documents from your local system or cloud providers like Dropbox, Google Drive and 500Box
#6
Track individual signee status for each document
#7
Send documents for signature from your favorite CRM software like CRM.io
#8
Set a hierarchical order for signing documents
#9
Unbelievable pricing - the lowest you will ever find
#10
Everything your business needs - 50 apps, 24/5 support and 99.95% uptime
Join the SaaS Revolution
All-in-One Suite of 50 apps

Unbelievable pricing - ₹999/user

24/5 Chat, Phone and Email Support