How to Consider the Best eSignature Software Provider
Since all organizational processes are now being digitized, signing of contracts and agreements should not be an exception. Softwares such as Sign.cc have been developed to enable you sign over the internet.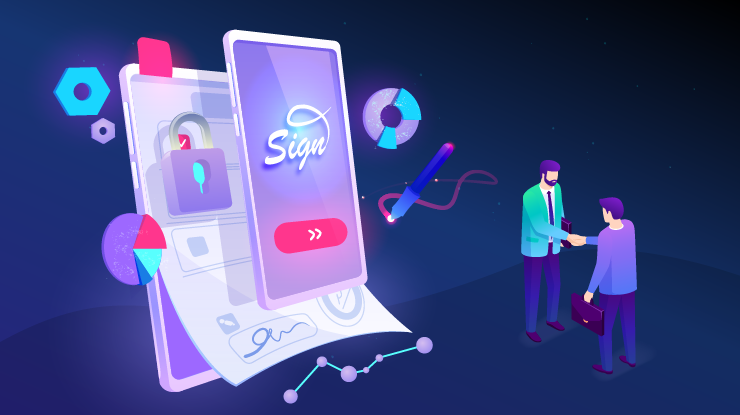 Choosing the eSignature maker provider should not be a thorn in the flesh for business owners trying to incorporate the software into their organizational activities. The importance of eSignature and its developer can not be overemphasized.
This tweet announced that "Audit Dashboard" had incorporated the electronic signature to show that every industry is embracing the use of digital signatures.
There are Several Criteria to Guide You in Choosing the Best eSignature Software Provider. They are:
1. Security Standard
The best eSignature software provider should meet global security standards. There are over 100 countries that legally accept eSignatures, and they all have stringent security standards. Whatever eSignature software provider you are incorporating should meet and exceed both the home country security and global standards.
Also, the eSignature software provider or developers should offer support and security resources to you as the customers. The cybersecurity firewall and threat intelligence provided by the vendor should be certified by a compliance team. In the case of a loophole, it should be rectified across all the software.
2. Privacy
Documents, agreements, and contracts signed using eSignature software are very important. Keeping this data and information private should be a top priority for the eSignature app provider. Different countries have their privacy laws for electronic information and communication. For instance, in Canada, The Personal Information Protection and Electronic Documents Act (PIPEDA) was promulgated to ensure individual privacy across all digital platforms by eSignature app providers.
General data protection regulations and personal data protection regulations are more stringent on vendors such as eSignature app providers. Data and documents such as health care information, financial transaction details, intelligence communication fall under the personal data protection that should maintain the highest level of privacy.
3. Storage
There are numerous document signing app providers, and not all of them provide long-lasting storage for your documents and data. In choosing the best eSignature apps provider, ensure that the software either stores documents on the cloud or has a larger storage capacity built in them and holds these documents for a more extended period. Also, it would be best to either be notified to renew your storage plan or get your data transferred to other local storage devices when the space is about to be allocated to other users or for different tasks.
4. User Experience
In choosing eSignature apps, ensure that the software is easy to use for signing. The eSignature app providers should build the software so that personal computer users have a customized view for easy usage, the same as tablet and mobile phone users view. Irrespective of the device, viewing documents or going through contracts and agreements should be hassle-free. This should be considered when selecting the eSignature software.
5. Integration
For a business owner, ensure that your choice of eSignature app provider has developed the software to integrate with other existing tools in your organization.
Your choice of eSignature software should integrate with the core systems in your organization, such as the existing Applicant Tracking System (ATS) and Human Capital Management (HCM) systems. These tools include Workday, SAP Success Factors, Greenhouse, JobVite, SmartRecruiter.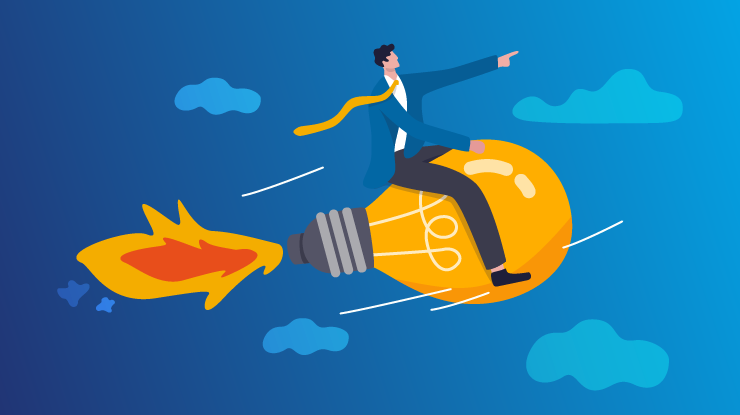 For every organization with digitized work processes, tools such as Salesforce, Microsoft Office package, SAP, Oracle, CRM Software and Google apps are used daily. Therefore, you should ensure that the eSignature app provider either develops the software to integrate these tools or go for the software that is already built to work with these tools and more similar tools.
6. Innovation
When choosing an eSignature app provider, ensure that they are investing in research and development. Research and development bring about innovation and continuous improvement. This would enable them to fix bugs, develop better versions and serve their customers better.
For app developers in general, innovation is significant. Day by day, applications with new features and specifications are being developed to rival your existing software. You, therefore, need to keep improving your game so as not to lose customers.
The best eSignature app providers invest in research and development, thereby updating their software in line with the global trend of software updates to better versions.
7. Free Trial
Business owners should be wary of eSignature app providers that do not provide a free trial period with their tools before subscription. Good digital signing software should allow you to try out their basic features (if not all) and tools for a while to know if they will suit your business purpose and integrate with existing tools.
Irrespective of the device, viewing documents or going through contracts and agreements should be hassle-free. Sign Up 14 Day Trial
During the free trial, as a user, you should try the sender and recipient interface, append your signatures and go through contracts using different devices, forward out various documents in different formats to different destinations, invite software developers to explore the API to know about its custom, general integration and modification with other tools.
Once an eSignature ticks all these boxes, it is considered one of the best to adopt.
8. Company Branding
Placing your company's identity conspicuously in official documents is very important. As a brand owner, you should go for the eSignature software that allows you to customize your document to be signed or forwarded out with your company's logo or watermark. It shows originality and authenticity.
No one wants to sign plain documents or agreements without a distinct feature; you, therefore, need to get software from eSignature app developers that allow you to embed your company's logo in your documents.
Personal branding also helps your clients and partners distinguish your documents from others who might be using the same eSignature software.
9. Regulations Compliant
Every country has its regulations regarding the use of electronic or digital software. When going for eSignature maker, ensure that the eSignature app provider complies with these regulations and their software does not violate any of the laws.
In America, your eSignature software must comply with The Electronic Signatures in Global and National Commerce Act (ESIGN) and the Uniform Electronic Transactions Act (UETA). Also, in the European Union, the software must also comply with Identification and Authentication Services (eIDAS).
In addition, the nature of the documents and data that you use this software to process also have their regulations. For instance, if you are filing tax-return documents with eSignatures, it must be IRS (Internal Revenue Service) compliant. This is a global regulation irrespective of geographical jurisdiction.
Government regulation is, therefore, essential whenever you are choosing the best eSignature software.
10. Overall Cost
Just as there are numerous eSignature app providers, their prices or subscription fee varies. It is crucial for you as a business owner to consider the cost of the software and analyze if it is not above your budget. For software such as sign.cc, with as low as $14.99, you are eligible for an entire month subscription with all its functionalities.
Also, it would help if you considered other costs such as installation cost, the cost involved to protect the software from malware and virus, the cost involved to upgrade the software to the latest versions, security standards, and the cost of plug-ins required to install the software.
Best eSignature Software Providers
However, we thought it might be stressful to start testing this software to know if they meet the conditions identified above; we have therefore embarked on comprehensive research and came up with the best eSignature software developed by the best eSignature app providers that meet all the criteria listed above. They are:
1. Sign.cc
Sign.cc was developed by 500apps, a New York-based software developer with global recognition and credibility. This eSignature software provider has over 30 different software for various functions and tasks. Sign.cc has the best developer on this list. 500apps is regulation-compliant, guarantees maximum security and privacy, and develops its software to integrate other apps.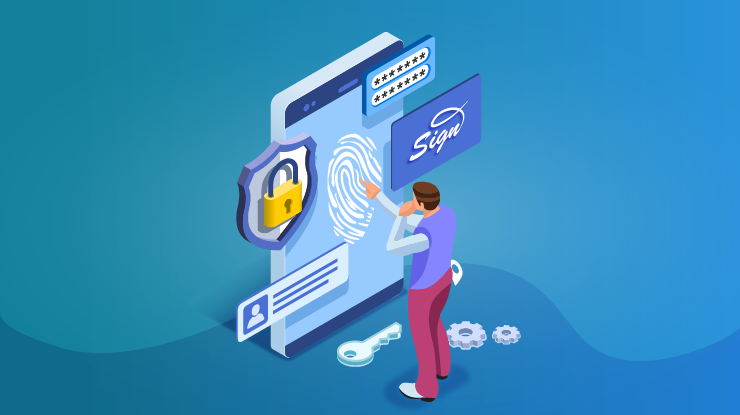 In his famous quote, Abdul Kalam said, "Success is when your signature becomes an autograph." It is pertinent to know that Sign.cc can sign both signatures and autographs.
2. Adobe
Adobe Inc developed Adobe Acrobat Reader to edit text and images, sign and fill forms, convert documents to pdf, and a host of other functions. Adobe Inc is an eSignature app provider that has become a household developer due to the unique features, versatility, and ease of usage of its software.
3. DocuSign
DocuSign is an eSignature software developed by DocuSign Inc; a trusted and reliable eSignature app provider. This eSignature app provider is ISO 27001 SSAE16 compliant.
With over 1 million subscribers, DocuSign has become a reliable software that allows you to automate your entire agreement process and manage the contract life cycle.
4. SignEasy
Glykka LLC developed SignEasy in 2010. With SignEasy, you can generate QR codes to share the single signer templates for a contactless signing. The computer systems design and related services industry includes Glykka LLC, an eSignature app provider situated in San Francisco, California. They are globally recognized and credible.
5. Email Signature Editor
Laurent Hemonet is the eSignature app provider for the Email signature editor. Mad Birdies own the copyright of this software since 2016 till date. With this online signature creator, you can duplicate your signature, and it automatically saves signatures to enable you to retrieve it for subsequent usage. Laurent Hemonet is a software developer that sells the copyright to companies. He is the developer of Myna Translate for Safari and Myna for Google Translate.
6. A+ Signature
Pixtolab Technologies Inc., an eSignature app provider, is the developer of A+ Signatures. With an A+ Signature, not only can you sign documents, but you can also add your signature to photos, create your custom electronic cards and design your signature to make it unique. According to Francois Robert, the CEO of Pixtolab, he said "Software is now everywhere. It is our mission to make it usable and reliable." This shows that Pixtolab as an eSignature app provider is reliable and easy to use.
7. SealSignDate
This eSignature software was developed by Appskousika Software Developers (OPC) Private Limited. With SealSignDate software, you can create signature seals, digital company seals, and date seals, then add them to your document alongside the signature. A company seal gives your document authenticity; it is regarded as a digital stamp.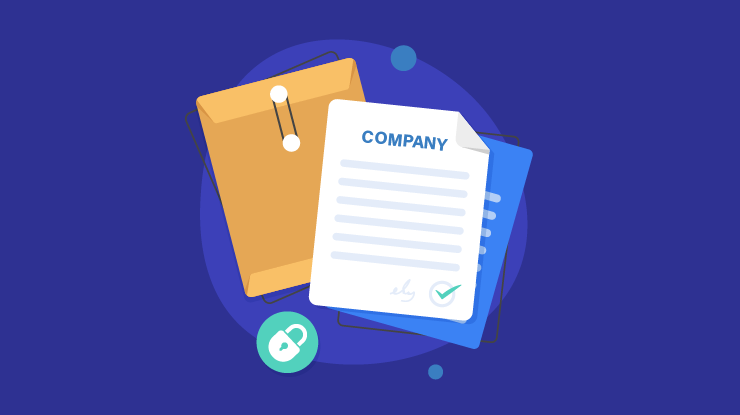 Appkousika was founded in 2020, and sealsigndate is its first software. However, there is other software by this eSignature app provider.
8. HelloSign
HelloSign is an eSignature software developed by JN projects inc and founded in 2020. Its parent organization is Dropbox. HelloSign is simple to use and has a web interface and API (Application Programming Interface). When you need someone to append their signature or sign an agreement, add the document in a file type into the HelloSign software, enter the recipient's mail, and insert a signature box.
9. KeepSolid
KeepSolid was developed by KeepSolid. Inc. and was formed in 2013 by Vasiliy Ivanov and Oleg Borcharnichov. This eSignature app developer is based in New York.
Although it is known for its VPN (Virtual Private Network) software, it also has signature creator that supports offline signing; you can sign your documents without internet access, and once you're connected to the internet, the copy gets sent to its recipient. KeepSolid also includes a video streaming platform, a DNS proxy (VPN), and a variety of additional features.
10. PandaDoc
PandaDoc is a cloud-based eSignature software developed by Quote Roller Inc located in California, United States. With over $2million generated revenue, it's a reliable and globally recognized eSignature software provider.
PandaDoc lets you know how many times the document has been viewed, who has viewed it and how much time was spent going through the documents. Subscription to PandaDoc is per user basis, and it allows for integration with other software such as Salesforce, Hubspot, Prosperworks, SugarCRM, among others.
Conclusion
There are numerous electronic signature software app providers with their software competing against each other in the market. As a business owner or individual who wants to digitize their signature process, you should consider going for Sign.cc developed by 500 apps. It meets all the criteria explained above irrespective of your organizational task, size, or functionalities.
Discover Why Sign.cc Stands Out
#1
Get digital signatures on documents like sales contracts, employee HR letters, and more
#2
Create components like signature, date, initials on document via drag and drop builder
#3
Enable multi-party signing and share documents to multiple users
#4
Choose from 15+ scenario based pre-designed templates
#5
Upload documents from your local system or cloud providers like Dropbox, Google Drive and 500Box
#6
Track individual signee status for each document
#7
Send documents for signature from your favorite CRM software like CRM.io
#8
Set a hierarchical order for signing documents
#9
Unbelievable pricing - the lowest you will ever find
#10
Everything your business needs - 50 apps, 24/5 support and 99.95% uptime
Join the SaaS Revolution
All-in-One Suite of 50 apps

Unbelievable pricing - ₹999/user

24/5 Chat, Phone and Email Support