How Does Digital Signing Process Make Your Business More Successful
The digital signing process is rapidly replacing the organization's manual methods and in turn, it is reducing the manual effort, especially the HR & sales department's.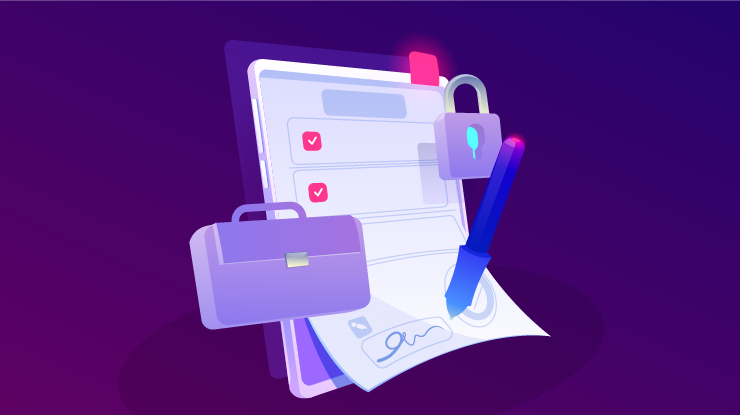 Overview of Contracting Solution
On one hand, it's important to jump in when conditions are right at your company. On the other, the sooner you start, the sooner you'll begin accruing benefits and how to be successful in business. While there might be a lot of effort to move quickly, it's important to consider organizational headwinds, other big projects taking up energy, or a companywide focus on other priorities. It may be better to wait until the conditions turn more favorable.
Another option is to start small. Initially, deploy a part of the contract management, which won't take much time and effort to implement. It might not be transformative, but deploying in fewer parts can set you up for instant wins as well as longer-term impact. However, you choose to deploy, determining the right time to implement the contracting technology is essential to ensuring success.
When is the Right Time to Address Contracting Technology?
Here are some factors to consider when determining the right time to deploy contracting technology:
Company's Need
Is the need for such a solution pressing? Are there pressures to execute contracts/agreements digitally? Is the business struggling because of a contract-related hurdle?
Company's Situation
Do you have the internal bandwidth to take on this type of deployment? Do you have the budget? Is this something that needs support from executives or other team leaders?
Expected Impact
Would modernized contracting move the needle to help achieve your departmental or company goals? The impact is generally larger if you're executing a lot of contacts every month, there is regulation involved, your contracts are high value or there is significant complexity in the contract itself or how it's executed, among the other criteria.
After looking at the above questions, you should have a clearer understanding of where your organization is now, how to be successful in business, and also the impact associated with modern contracting technology. If the current need is great or could impact a broad range of departments, the time to act is now. If there's not enough internal bandwidth to commit to a transformation of that scale, it might be best to wait until you can commit more confidently. Consider all of the factors before determining the timeline and scope of your next contracting initiative.
Approaches to Deployment Timing
There are two approaches to deployment timing. Let us discuss them in detail.
1. The San Diego Zoo - Started Small Before Jumping In
Zoo has decided to go paperless making it one of their strategic initiatives. But this initiative was one of many, so the Zoo didn't have the bandwidth for wide implementation. While the impact would be significant, it didn't impact revenue and consumer experience, which made this project a lower priority than others.
Still, Zoo's leaders wanted to begin the paperless transition and decided the HR department was a good place to start. The HR team had 87 boxes of paper files already on hand, so it was one of the biggest paper offenders.
Would modernized contracting move the needle to help achieve your departmental or company goals? Sign Up FREE for 10 users
The decision was made to deploy the electronic signature software for their hiring and onboarding process and this helped to digitize their existing paper, store documents, and digitize the signing process for future agreements. With success under their belt, the team is now looking to digitize other processes and use the foundation in HR to make a strong case.
2. GoCardless on the other hand, went big right away with its new contracting solution. The UK-based IT and services company fit the criteria for large-scale deployment:
There was a compelling need: Salespeople were using Word to create contracts and this is leading to errors.
The situation was ideal: There were few other technical projects at the time and contracting improvements were a priority
The impact would be large: As a startup, it was focused on growing revenue, and streamlining sales contracts would immediately impact its bottom line.
The company deployed a Contract Lifecycle Management (CLM) solution to streamline sales and increase productivity. Sales reps can now click a button to create a custom sales contract using information from their CRM and specific clauses from a library approved by legal. The company also built a business process management that automates the contract approval through various departments and levels.
The new contract solution wasn't only for sales - it's used across the business as a standard in recruitment, procurement, sales, legal, and management.
As a result, GoCardless saved countless legal hours closing sales and vendor contracts while gaining more insights into its centralized contract database. Its customers found that the new contracting process made their lives easier because they receive a personalized contract quickly, complete negotiations with transparency, and can close transactions electronically.
For Sales Contracting, Make Sure the Time is Right for Deployment
It's always good to get high ROI projects started, but you need to balance needs with the specific situation at your company. Take your time to think through timing and only start the project when you're building on a strong foundation (company's need) and can devote resources (company situation) to a project that the company values (expected impact). If you do that, you'll be set up for success.
Step through the most important questions to help evaluate contracting technology for your company with a detailed checklist.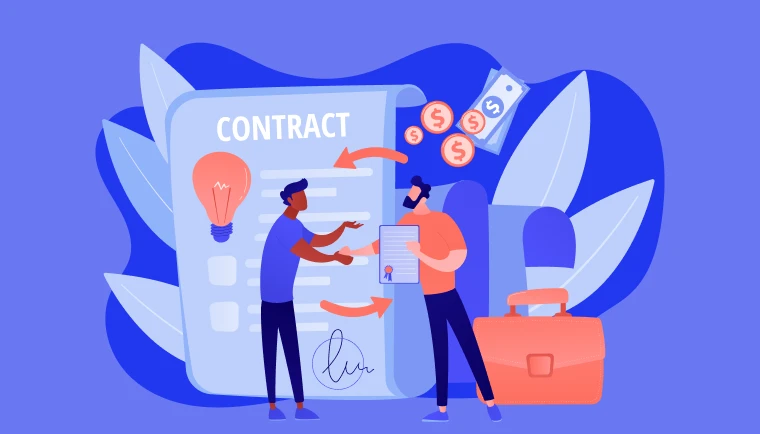 Summary
Digital Signature Creator is a powerful weapon for organizations that are either about to adapt to or on their initial implementation stage. As it is built implementing the mathematical algorithm, it follows a set of encryption standards with the security bit key such as 32-bit key, 64-bit key, 128-bit key, etc. As the bit-key encryption count increases, it takes much time to decrypt the key when the file/application/document gets compromised.
For example, a 64-bit encrypted key takes some years to decrypt. Though the hacker started the trials on it, the whole sharing process or operation will be completed meanwhile. So, there is no need to worry about the key compromisation if you adapted the digital signing software. Surprisingly, many successful entrepreneurs have been saying that most of them touched their success mark after implementing the digital signing concept, and also it is one of the small profitable business ideas that one can adapt and implement easily.
Discover Why Sign.cc Stands Out
#1
Get digital signatures on documents like sales contracts, employee HR letters, and more
#2
Create components like signature, date, initials on document via drag and drop builder
#3
Enable multi-party signing and share documents to multiple users
#4
Choose from 15+ scenario based pre-designed templates
#5
Upload documents from your local system or cloud providers like Dropbox, Google Drive and 500Box
#6
Track individual signee status for each document
#7
Send documents for signature from your favorite CRM software like CRM.io
#8
Set a hierarchical order for signing documents
#9
Unbelievable pricing - the lowest you will ever find
#10
Everything your business needs - 50 apps, 24/5 support and 99.95% uptime
Join the SaaS Revolution
All-in-One Suite of 50 apps

Unbelievable pricing - ₹999/user

24/5 Chat, Phone and Email Support