5 Best Sign PDF Tools for Digital Signature
When you are looking to sign a document that is present in PDF format, you will need to use the right tools. There are several sign pdf tools that can be used for digital signatures.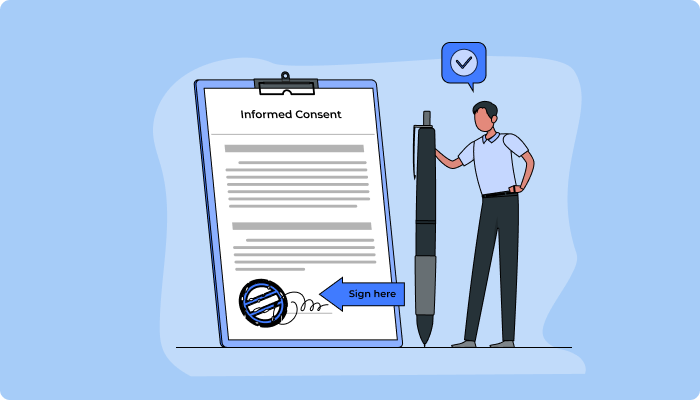 Digital signatures have become the norm these days as a lot of people choose to share their documents online over a secured server. As firms have dissolved geographical boundaries, important documents that need to be signed have to resort to the use of digital signatures. This is exactly where Esign PDF tools come into play. The use of the pdf signature tools is simply to ensure that you can put your digital signature onto the designated place in the PDF file. When you manage to do so, it will help you electronically sign the document and the document will be considered final and binding. You have to be sure that you are choosing the right tools for this purpose.
Sign PDF: An Overview
Want to know more about the need to sign a PDF? Let us explore the details. For any document to be considered legally binding and to ensure it complies with both parties involved, the document must be duly signed. However, when you are sharing documents in PDF format and both parties are not present in the same geographical location, it can be hard to put in the signature there. In such cases, you will need to opt for the right tool. The answer often comes in the form of pdf sign tools. There are plenty of such tools that you can find in the market and so you have to be clear regarding the features you need and the right set of tools that offer you that. So, to sign the pdf, you will have to find the apt pdf signer tool for your use and we are here to guide you with that.
5 Best Sign PDF Tools
Here are some of the best sign pdf tools that you can use when you want to put your digital signature on a document.
Sign.cc
This app is developed by 500 Apps and it is one of the most popular sign pdf tools in the market at the moment.
You can request electronic signatures securely and quickly.
You get the provision to both stores as well as manage the different signed documents in online storage options like OneDrive, DropBox, and more.
You have the option to choose who has to sign, it can be 'me and others', only me, and whatever else as the need may be.
You can track multiple sign requests and keep an eye on the same thing with ease.
You can sign the documents in several formats.
This tool also gives you the option to invite several users simultaneously to sign.
It has an advanced approval process that can be kicked into action especially when multiple signers are involved.
So, this is surely an advanced tool with a lot of useful features to offer.
Get started with the leading Sign PDF Tool today! Sign Up 14 Day Trial
Adobe Sign
Long back when there weren't many sign pdf tools in the market, it was Adobe Sign that was the de facto standard and was used by one and all. Here are the standout features. You can use the software on the web or the mobile.
It comes with a duly signed authentication service to ensure the parties can be sure that the document and the signature are legit.
It adheres to the basic rules and regulations as far as digital signatures are concerned.
It allows you to track the status of the document and check whether or not it has been opened or signed.
Secured Signing
This sign pdf tool is one of the affordable options out there and it seems to serve the right need. Let us see the top features.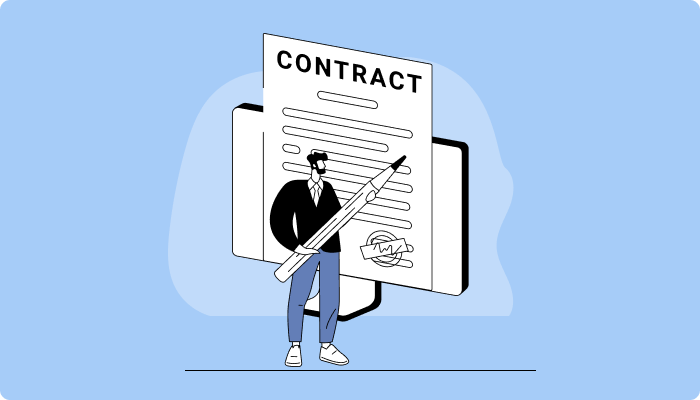 This is a cloud-based solution and thereby offers a go-to ease when it comes to importing signatures.
It comes with a video confirmation feature to ensure you can check the identity of the person signing it.
You can choose to invite people to sign it.
It supports several different document formats and the starting plan will allow you to sign as many as 10 documents a month.
DocuSign
It is one of the popular Esign products as far as pdf signer tools are concerned.
It can be smoothly integrated with different apps to make the most of it.
This e-sign pdf tool puts a lot of emphasis on the security aspects and encrypts the details thereby protecting it from intruders.
This tool is approved by binding corporate rules which is the highest level of certification in the EU.
Signeasy
This sign pdf tool comes with easy-to-use features. Let us see what they are.
You can find several templates that you can resume as and when needed.
It offers really decent pricing that gives you the best return on your money
You have the option to sign in from anywhere on any device.
You can choose to track the progress of the document and check whether it has been opened or signed and returned.
The standard plan is really affordable but it comes with limited functionalities and those with plenty of requirements will not be able to settle with it. Even the advanced plans aren't that expensive though.
So, these are the best options as far as pdf sign tools are concerned.
Significance of Using Sign PDF
There is a lot of importance in using PDF for signing documents. Let us take a glance at them.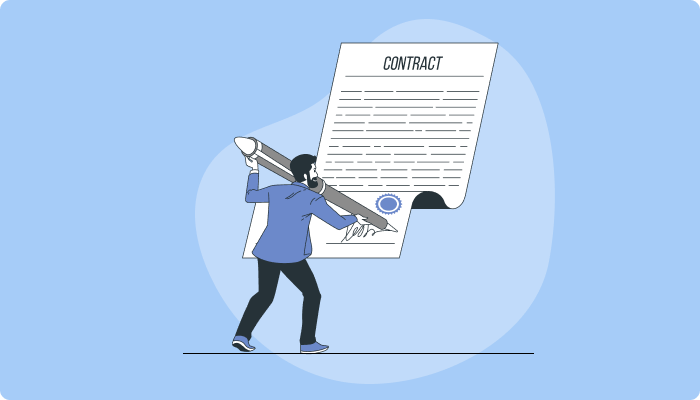 Safety and Security: There is no denying the fact that when a document is signed, it acts like a secured method and the terms get binding. By choosing to opt for digital signatures, you end up enforcing the right way of safety and security. With the right tools like sign cc, you can ensure that the signature will be done securely.
Legally Binding: Once you choose to have a pdf signature, it will make the document legally binding. This is a great way to make sure that your documents spell the terms in the right manner. For instance, when your documents contain several terms and conditions and it bears no signature, there will be no meaning or value of the document. The moment it is digitally signed, it can be considered legally binding.
Removes Geographical Barriers: One cannot deny that ever since sign pdf in a digital manner came into play, it has become easier to work without any geographical barriers whatsoever. You can be seated anywhere in the world and work with someone continents apart. The documents can be shared over email and signed with a pdf signer and re-mailed again. Simple?
Conclusion
So, with a flurry of different sign pdf tools as possible options, you are now free to pick the one you deem fit. The underlying idea always is to make the right tradeoff between features and cost and choose the one that gives you the best return on your money. This being said, when it comes to digital signatures and documents, you have to be sure that you are sticking with the very best because you don't want any intruder to have access to your digital signature.
Discover Why Sign.cc Stands Out
#1
Get digital signatures on documents like sales contracts, employee HR letters, and more
#2
Create components like signature, date, initials on document via drag and drop builder
#3
Enable multi-party signing and share documents to multiple users
#4
Choose from 15+ scenario based pre-designed templates
#5
Upload documents from your local system or cloud providers like Dropbox, Google Drive and 500Box
#6
Track individual signee status for each document
#7
Send documents for signature from your favorite CRM software like CRM.io
#8
Set a hierarchical order for signing documents
#9
Unbelievable pricing - the lowest you will ever find
#10
Everything your business needs - 50 apps, 24/5 support and 99.95% uptime
Join the SaaS Revolution
All-in-One Suite of 50 apps

Unbelievable pricing - ₹999/user

24/5 Chat, Phone and Email Support