12 Best Digital Signature Apps for Signing
This blog will explain how the digital signatures function in brief. We would then list down the 12 best apps for digitally signing your documents and mention some of its uses. Digital signatures are beneficial for a lot of reasons, every business knows better than to not use them.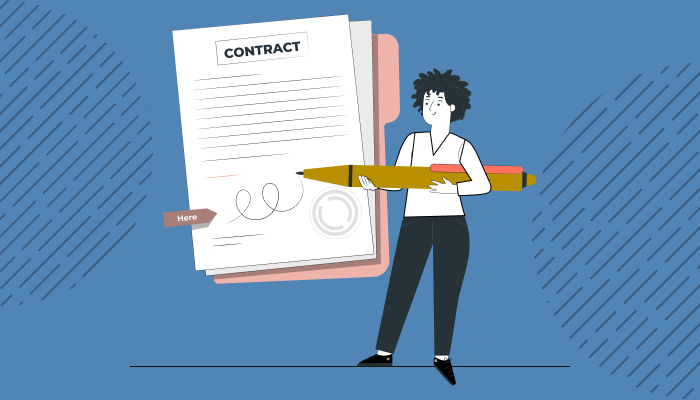 If you are in search of the best app for digitally signing your documents, search no more. We have compiled this list so you can choose the best software that fits your needs but first let's understand the functioning of these signatures.
Digital Signature: Functioning
A digital signature, although similar, is not the same as an electronic signature. It is an encrypted packet which is associated with the document. These software create a version of a document which is condensed, it is known by the term hash it is encrypted using a specific key. This encrypted hash is what we call the signature. For the validation of the signature, the hash is then decrypted with the key and it is then compared to the original document. Let's now look at the best apps for digitally signing your documents.
12 Best Digital Signature Apps for Signing
12 best digitL Signature apps for signing are given below-
Sign.cc
This is a powerful software for digitally signing documents. It has a clean user interface and powerful functionality. It provides the user with features such as pdf signature, pre designed templates, signing order, contact and document management. It provides you integrations with powerful CRM softwares,and other important apps like google docs. It is a product of 500 apps which means you would be able to get sign.cc and the rest of the apps at just $14.99 per month.
Get started with the leading Digital Signature Tool today! Sign Up 14 Day Trial
Panda doc
PandaDoc is an award-winning online software company popular because of its streamlined and easy to use interface. Its digital signature solution is provided as part of a larger tool for managing documents. If you are in search of a comprehensive software for the contract management and documents with a built in digital Signature feature, PandaDoc is worth checking out. It is priced at $19 per month.
HelloSign
HelloSign is owned by dropbox and is instrumental in bringing a unique software to the digital Signature market by providing features such as huge customizations, customer service, and flexible and pocket friendly pricing. HelloSign has a powerful API that allows you to embed signing options in your documents. The digital signature software is also compliant with all major worldwide digital Signature laws and offers a large number of extensions and integrations. Hello sign is available for a budget friendly price of $15 per month.
Adobe Sign
Adobe provides its users with ample of features in its digital sign platform, Adobe Sign. It supports the functionality to effectively manage signing of workflows from anywhere you are. Adobe Sign is well known for the variety of integrations it provides with third party tools (Like Microsoft, Workday, and many more) as well as its focus on its digital signature aligning with global compliance laws. Adobe Sign is available for $14.99 per month.
Signaturely
Signaturely is a great software for individuals and businesses of any size alike. If you are in search of a simple platform to make and upload documents to be legally signed online. When your documents are ready to be signed, this software guides the person signing the document throughout the process. It helps the users in creating their signature online, then adding all the signatures on the document, all while keeping the person signing informed and updated about each and every step of the process. It is available for the price of $10 per month.
SignNow
SignNow has received multiple accolades and awards for the simple, mobile-friendly software it provides. It is actually very reliable for businesses of small size owing to its easy to use interface, the wide array of integrations it provides, and its optimized features that are calibrated to give you the best experience possible. The best thing about SignNow is its prize, which starts from $8 per month. It enables unlimited document sending and templates. SignNow provides you apps for Android and iOS which are trusted by a lot of known businesses.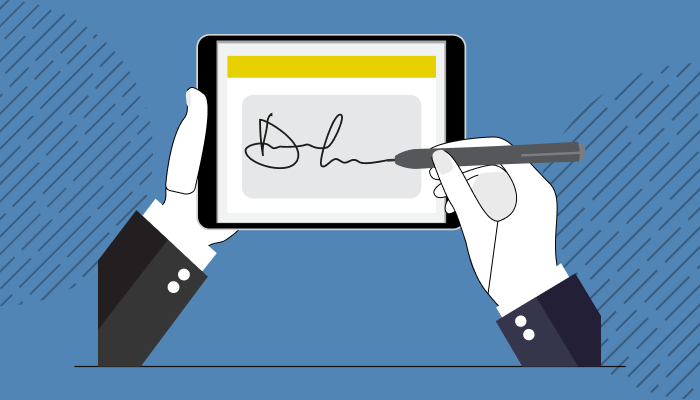 SignEasy
SignEasy, as the name clearly suggests, has been made to simplify the digital signing of documents. It can be clearly seen from this app's user interface. It provides you features that enable you to create documents on the platform itself, it also lets you integrate the drag and drop functionality by using a variety of third-party tools. It offers functionality that supports self signing, signing in person, and also remote signing.
Signable
Signable has very flexible paying options in the form of its pay as you go price plan. Its monthly plans are very good. This app is very beneficial if you have customers that work according to the norms of the U.K. and Europe. It ensures that their documents are online with all the European union laws and legislatures.
Lightico
Lightico is a new age, based on the web solution for digitally signing your documents. Their solution digital signing of documents is a part of a wider software that gives you a lot of other functionalities. You would need to contact the Lightico team for a quote on the price.
Formstack Sign
Formstack has come up with a flexible software for digitally signing your documents which can be used by teams of a variety of industries. After you upload a document to Formstack Sign platform along with the signing authorities' contact details, they will receive an alert either by text or email requesting their signature and would allow them to sign from anywhere they want.
This app has some noteworthy features like unlimited signatures, uploading the documents, and you can also employ the templates provided by Formstack.
Jotform Sign
The latest in the long line of products by Jotform, Jotform Sign, gives you the ability to turn PDF documents into contracts that are legally binding. Just like the other entries by Jotform, Jotform Sign provides you with its drag and drop interface, so you can quickly and easily add elements which are signable in your document. You can also use this app to create workflows which are customizable and automated. This app lets you set up automatic reminder emails, helps designate signing orders, and it also gives the functionality to receive an audit trail when your document is signed. Its paid plans begin from $39 per month.
Signwell
SignWell is a pocket friendly, and easy to use online signature app used by thousands of businesses. It can help you to reduce the time spent on your process of document signing and it fully follows the digital signature laws of the US and all other countries. They offer their users a free forever plan, which includes almost all their major features like tracking of documents, reminders, and workflows which are very flexible.
Let's now learn some of the uses of these signatures.
Digital Signature Uses
There are a number of uses of these digital signatures.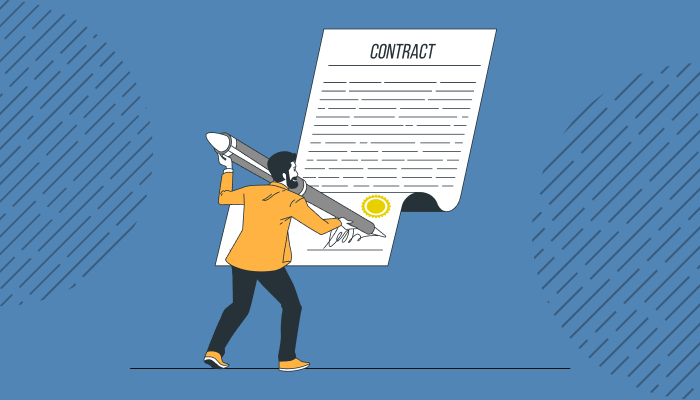 They help you verify the authenticity of the signature.
They have been proven to be extremely helpful in cryptographic algorithms. With the rise of fake certificates, digital signatures help verification of these certificates.
They also help with the validation of data, service provider etc.
They also help us know the exact time when these documents were signed.
They are also instrumental in tracing the documents back to their source.
They are also friendly to our environment as they reduce the use of paper.
Conclusion
Digital signatures softwares are beneficial due to a lot of reasons. They make the functioning of your business simpler and faster. They save the paper thus helping the environment and are also helpful for you in tracking the document. Employing these softwares in your organization would prove to be beneficial and extremely cost effective.
Discover Why Sign.cc Stands Out
#1
Get digital signatures on documents like sales contracts, employee HR letters, and more
#2
Create components like signature, date, initials on document via drag and drop builder
#3
Enable multi-party signing and share documents to multiple users
#4
Choose from 15+ scenario based pre-designed templates
#5
Upload documents from your local system or cloud providers like Dropbox, Google Drive and 500Box
#6
Track individual signee status for each document
#7
Send documents for signature from your favorite CRM software like CRM.io
#8
Set a hierarchical order for signing documents
#9
Unbelievable pricing - the lowest you will ever find
#10
Everything your business needs - 50 apps, 24/5 support and 99.95% uptime
Join the SaaS Revolution
All-in-One Suite of 50 apps

Unbelievable pricing - ₹999/user

24/5 Chat, Phone and Email Support